My Migraine Life Highlights 2019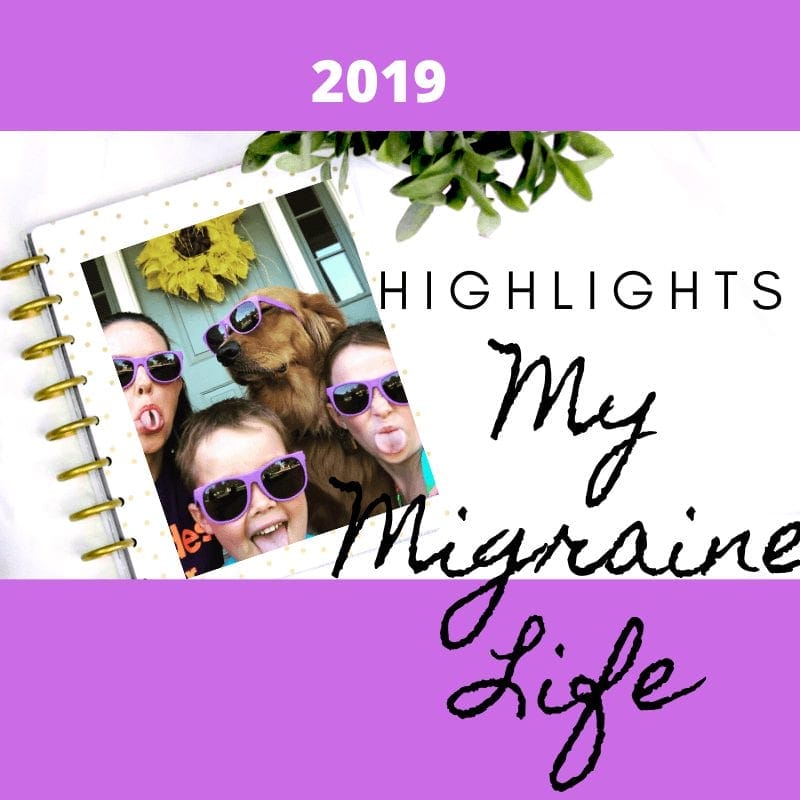 My Migraine Life Highlights 2019 is A Lot. The year seemed to slip by and looking back, I did a whole lot! I came into this year as a "year of yes" mentality with migraine advocacy and it really paid off! I'm so proud of what I accomplished and couldn't be able to do it without My Migraine Lifers. To begin, let's look back at My Migraine Life and how I began 2019.
My Migraine Life Highlights 2019
My Migraine Life Awards
Advocate Award for Miles for Migraine
Wego Nominations for My Migraine Life
Lifetime Achievement
Patient Leader Hero
Advocacy Highlights 2019
Travel Highlights
Phoenix, Arizona (Miles for Migraine walk and city highlights)
Cincinnati, Ohio (Miles for Migraine speech and awards)
Caribbean (family vacation)
Disney World (my highlight of the year!)
Personal Highlights and Low-lights
Looking back at the year is often hard to picture. As a teacher, I see the year start and end with the school calendar. When I look back, I see events as "last year" when in fact 2019 is both kindergarten and 1st grade, 2nd and 3rd grade, and two classes I taught in "different years."
Overall, it's a year I am proud of. I put 100% into my job as a mom, wife, teacher, and migraine advocate. I stepped outside of my box and pushed outside of my comfort zone. It's a reminder of how hard I am working and how many lives I am changing with that work! I often feel under-appreciated, underpaid and my health is under construction. But a look back forces me to look forward. What I face ahead of me looks uncertain. I'm starting the year with my sights on what's going to make ME feel better.
What are your Highlights of 2019?
Check Out Past Year-End Highlights
Top 10 My Migraine Life Posts of 2018
Best My Migraine Life posts of 2017
My Migraine Life 2016 highlights
Goodbye to this year, looking ahead to next
[UPDATED] 2020 Highlights
Allay Lamp- Green Light Therapy
Sarah tells stories of My Migraine Life. Living life through Migraine consists of advocacy, treatment, prevention, and searching for health and happiness in a positive honest way. Her kids, husband, dog, family and friends motivate her to make a difference in the Migraine World.
I'm always searching for a way to relieve pain, nausea, anxiety, and the host of symptoms that plague ...
Read More

→
On June 21, I participated in the Shades for Migraine photos campaign and was the funniest photo contest ...
Read More

→
Whitney Cummings and migraine were not things I connected with until March. I've laughed at Whitney's stand-ups and ...
Read More

→