3 Days at Disney World: the Fun, Frustration and a Migraine Attack
I went to Disney World for 3 days and I could probably write a book on it.  Instead, I'm going to focus on three things.  Where to begin? Disney World is called the happiest place on earth for a reason.  If you've been following me from the beginning, you know this is not the first time I have written about Disney princesses (A Whole New World? and Snow White describes me)  I have loved all things, Disney since I was a child and have been so happy to see my children fall in love all the same.  I planned, saved, and was eager to see how my dreams would come true for my family. 3 days at Disney World was an adventure!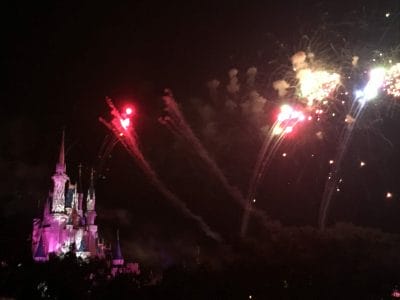 3 Day Pass Disney World
My personal favorite thing is to ride the rides.  I used to love rides but now enter them with a bit more trepidation.  Now, I fear flashing lights, jerking motions, and all those other triggers that come along with my migraine.  I also feared the weather, my diet, stress, dehydration, and exhaustion.
But Tinker Bell sprinkled her fairy dust on me that day and I lived in fairytale land.  I did, however, prepare.  To prepare, I had water bottles for all of us that I filled at every water fountain I saw.  I didn't care about how many bathroom breaks we were going to stop at, we all were staying hydrated.  I also brought portable fans for my family that tends to sweat and me who tend to overheat.  Additionally, my backpacks were packed with snacks galore that are healthy and filling enough to stop us from stopping at every food stand we saw.  I had hats and sunglasses for everyone while we waited in the sun.
I didn't stress at all because we were on vacation, we were together, and somehow I was feeling OK.  OK for me means super duper terrific on a day like our day at Magic Kingdom.  One of my highlights was watching my children meet the characters and waving to them at the parades.
3 Days in Disney World
Is there anything sweeter than a tiny hand waving at floats singing to music?  I found myself waving at everyone also, it was contagious.
I actually got to feel like a normal person that day and spun around in teacups laughing and only feeling dizzy.  Feeling dizzy from your kids joyfully spinning versus feeling dizzy from standing up on an average day is very different.
I felt shaky from my daughter "steering" a car on a track slamming from side to side and laughing from the depths of my gut.  This shaky is wonderful compared to shaking from pain masked by medication yet not masking muscle contractions.
At the end of the day, I felt truly tired.  Not exhausted from fighting a migraine, tired from a long glorious day.  I was able to sing with Ariel in her grotto, the way I love to sing (Feeling better makes me sing)
Fun
I flew like I had wings and took selfies without thinking how my smile was a mask for how I really felt.
The laughs, the joy, the magic were all from a low pain day.  From the opening song that made me feel butterflies in my stomach to the last firework that gleamed in my eye, I was feeling low pain.  Whatever it was; the adrenaline, the preventatives medications, the preventative living, or the intoxicating bubble of love and joy, I call it magic!
I could go on and on and on about how day one of 3 days at Disney World was one of the happiest I can remember in a very long time (and I consider myself to live a happy life). I will stop by saying it was perfect. For those of you who can't relate to a perfect day, I thought it was impossible for me.  But just like every perfect day comes reality.
Crowds at Disney World
Every good side has a bad side. I was happily surprised that I saw little bad while I visited Disney World.  The bad thing that I did see was ungrateful people.
So here's bad about Disney World….ungrateful adults.  I have always been able to work with difficult children because of the reminder that they don't know any better.  I don't give adults that benefit of the doubt.
As I was standing waiting for my family after a bathroom break (I told you we were hydrating!) I saw the most ungrateful man. He literally stopped in front of me and screamed at his daughter (or granddaughter, I couldn't tell) about her band-aid falling off her hand.
First of all, band-aids fall off a moving hand.  Secondly, shame on him for yelling and embarrassing his daughter about such an insignificant thing.  As she hung her head I could feel the anger rise in me.
Bad Time to Go to Disney
I texted my best friend and told her I considered tripping the man (hopefully scrapping his hand) and handing his daughter an extra band-aid to put in her pocket.  I don't go anywhere without band-aids.  Kids fall and when they fall they need a band-aid.  Even when there isn't blood, sometimes a band-aid just makes them feel better.
You know what doesn't make them feel better, getting yelled at in a group of people.  How ungrateful!  He was worried about this tiny detail of his day and I am sitting there thinking of the Make-a-Wish family that had just walked by me.  I bet that family wasn't worried about a band-aid.  I bet their worries were real and powerful and that they would give anything to have their biggest problem be a band-aid.  That family was smiling and laughing and not worrying about such a small thing because they know BIG problems.  I wish that family could talk to that man and tell him about real anger.  Not anger at their child but anger at what they were suffering from.
Frustration of Disney
Another time I saw the bad side of Disney was when we were on a ride. At one point the ride stopped and they made a statement about the ride stopping and that it would start again in a moment.  I heard a woman behind me groan and start loudly complaining about how she couldn't believe it was ruining her ride.
It's a funny thing about perspective.  My first thought wasn't to complain it was to hope.  I sat there hoping that the boy I saw in a wheelchair with a feeding tube was being carefully wheeled onto the ride.  While this woman was complaining I was hoping that this sweet child would be able to experience the beauty and wonder of the ride that I was getting to enjoy.   While this woman was complaining about her working legs and loudmouth I would be interested to hear what that dad I saw pushing him would think.  I'm glad he couldn't hear her and hope they got to enjoy it!
Are these people bad people? Of course not! I only heard and saw a small moment of their day.  No one is perfect and I'm sure they were dealing with their own issues.  Everyone has problems and everyone expresses them differently.  But from my perspective, the bad thing about Disney is the cranky people forgetting to enjoy vacation.
Migraine Attack in Disney World
There is no way I expected to make it three days without getting a migraine attack.  My day at Magic Kingdom had been perfect and low pain which meant for sure I was getting one the next day.  Sure enough, I woke up sick.  I immediately took my rescue meds, drank water, and rolled around my bed in pain and anger.  I was really angry and not willing to miss the day that I had planned for my family. 
So when it was time to go, I loaded myself out of bed and got on the boat to Disney Springs.  With the experience I have, I had prepared our bag and stroller the night before and all my husband needed to do was get them dressed and lead us all to the dock.  At Disney Springs we got breakfast.  I sat outside of the busy crowded, loud, disorienting restaurant to save a table and hang my head in pain.  Everything around me was in slow motion and my body clenched.  I was barely able to stomach a sandwich and caffeine to hopefully speed up my meds. 
We next proceeded to the boutique in which my beautiful daughter would be turned into Cinderella.  As I approached, I  instantly felt fear of this magical place.  Picture a room filled with lights from every direction with air packed with hairspray, sounds of women talking in pitches I can only imagine a dog could hear and parent's pushing you to get out of the way of their photo op.  Basically a Migraine's hell.   I can still smell it just writing about it. [updated: check out how Disney changed to less toxic products]
Disney Magic versus Disney Dream
As my son and husband were leaving to go to the Lego store,  my husband asked me if I was going to make it.  Let me tell you about the motivation of a stay-at-home mom watching her daughter turn into a princess.  My daughter had told me the day before that she wished on her "wishing star" that she could turn into a princess.  I may not get money for what I do but watching my sweet girl's wish come true is my salary. 
As I was very aware of the seats around me and garbage cans (I tend to throw up with my migraine attacks) I decided to stay and immerse myself in the experience. If I had been in one bit of a higher pain level I would have had to tap out.  Don't think I'm telling you I can do anything if I'm motivated enough, but this was an exceptional occasion.  I should have been in bed and am not sure how I did it, to tell you the truth. 
Fairy Godmother
While I was standing there in migraine pain, I asked our "fairy Godmother" about some special occasions she has seen there.  She began to tell a story about an engagement but the story that moved me was this…...
A little girl Skyped with her father while he was deployed in Afghanistan so he could see her transformation.  I listened with tears in my eyes.  Tears of pain, tears of heartache for so many, and tears of gratitude. 
I stood there with a smile on my face yet close to passing out and I thought of how thankful I was.  Yes, I was pained in every inch of my body yet I was thankful.  I was thankful to that dad, his daughter, her mother, and to everyone who sacrifices for our country.  I was thankful that I knew my husband and baby boy were safe next door. It was at that moment that  I was so thankful to all of the men and women who put their lives on the line so I could stand there and watch my child's wish come true.  It was a very profound moment to remind myself that my pain may have been all-consuming but I'm not the only one suffering.  I think it's a moment I will never forget!!!
So with this all said, let me say THANK YOU to all of the men and women in our armed forces.  Not only thank you to you but thank you to your family and friends who also sacrifice while you protect us.  Thank you to generations past, present and future.  The job you do is something that is not acknowledged enough.  You allow the American dream and little girl's wishes to come true.  Thank You!
3 Days at Disney World
After 3 days at Disney World, I was exhausted! We walked countless miles and pushed a heavy stroller in the hot Florida sun. Overall, a 3-day pass at Disney World was enough for us. We have plans to come back and enjoy in the years to come.
If you enjoy my vacation content, be sure to follow Instagram for the most up-to-date photos and captions.
Sign up for our newsletter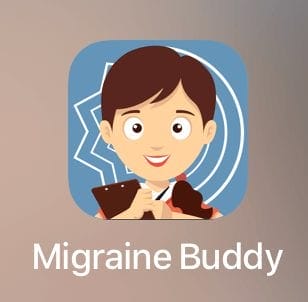 Migraine Buddy App is a migraine and headache tracking app.  They already have a version for Android and it has been a great success.  Migraine Buddy is a tracking and reporting app.  It is designed by neurologists and data scientists.  After speaking with them, I found that they are a group of people who genuinely…
Read More

→
A head ice pack is crucial in treating My Migraine Life.  My favorite brand is Headache Hat which is an ice headband.  I'm so excited to be partnering with Headache Hat to give away a chance to win your own! I have been given an Ice Halo to Giveaway.  I have not been influenced…
Read More

→
Thank to all of my readers and products. Giveaways are a fun way to say thank you and share migraine and self care related products.
Read More

→
Allay Lamp- Green Light Therapy