8 Feel Better Gifts for People with Migraine in 2022
I have collected 8 feel Better gifts for people with Migraine. As someone living with chronic Migraine, these are my favorite gifts as a mom with Migraine! Many of them are classics, some of them are new, and all of them help make My Migraine Life better. They soothe, freeze, numb, revitalize, calm, and organize.
This post contains affiliate links. I recommend them because I use them and hope that you enjoy the same benefit as I do.  If you buy from my link I will be compensated. Thank you!
8 Feel Better Gifts for People with Migraine
Weighted Blanket
Use code: MYMIGRAINELIFE for 10% off
Travel weighted blanket review
Wearable Ice Hat
My favorite migraine relief gifts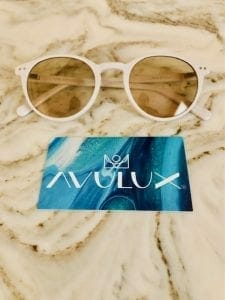 Light Sensitivity Glasses
Avulux glasses code MYMIGRAINELIFE for $25 OFF
Wine Filter
alleviating most common side effects of drinking
Discount Code: mymigrainelife for 15%off
Diffuser and Essential Oils

Beauty Products
Eleve Cosmetics Nontoxic vegan-based beauty line
$20 off your first purchase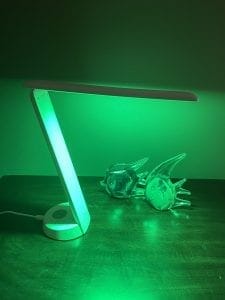 Green Light
Medication Organizer
MedManager
This was a favorite in 2019, I did a giveaway! Congratulations to the winner 🙂
Discount Code:  MML
Everyone is very different. "8 Feel Better Gifts for People with Migraine" are thoughtful and range in price and efficacy. Even if a product doesn't work for me, I'm always touched that gifts for migraine help are given. If the thought truly counts, I would appreciate any of these gifts and the love behind them.
More Gift Guides
Best Gifts you'll love this year!
Sign up for our newsletter
The best migraine gifts are listed below! For the last few years, I have been putting together lists of my favorite holiday and year-round gifts for people living with migraine. Every year, I find new migraine relief products and add them to my toolbox. Below you'll find my favorite migraine relief gifts with discount codes,…
Read More

→
How do you break a Migraine cycle? Several times a year, I get trapped with cyclic migraine attacks that won't break (see when everything stops working). I was at this point last week. Cyclic Migraine Can a migraine last a week? Yes, It had been 3 weeks of a 6 pain level but spiking often. Finally,…
Read More

→
My migraine Magick review and giveaway are here. My Migraine Life has partnered with them to give away a bottle to one lucky winner! I always have a roller of essential oils in my purse on my temples, forehead, neck, and wrists, so I knew the roller would be handy. The roller is excellent for…
Read More

→
Allay Lamp- Green Light Therapy