Be Natural Organics Reviews: Natural Glow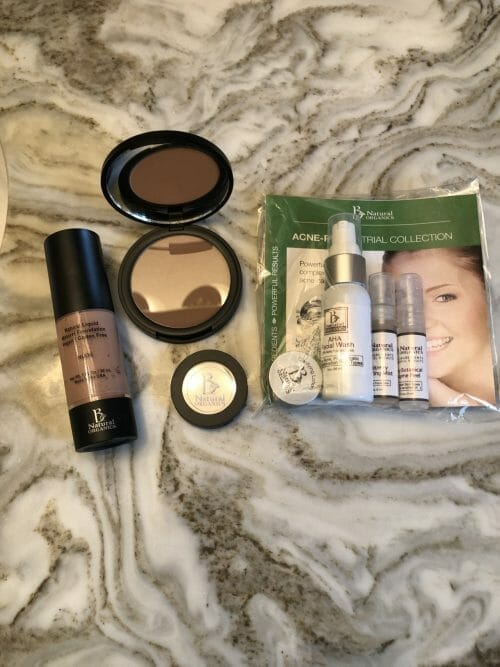 My Be Natural Organics Reviews are here. I have been extremely-low maintenance since the pandemic arrived. I looked in the mirror the other day and was shocked at how my skin has changed. So, I refreshed my makeup collection and decided to do something about my stress acne. Be Natural Organics was given to me to review and save my skin! The links in this post may be affiliate links that help fund my blog and product obsession. Thank you!
Be Natural Organics Reviews
I was first introduced to Be Natural Organics by the judging clean beauty awards. The shimmer oil is unique. The spray can be used during the day for a great glow or at night for a shimmer among the lights. I use the shimmer oil a lot at weddings and events that I want to have an extra glow. After researching Be Natural Organics Reviews, I fell in love with the company. They lead with their great products and follow up with being a business that takes responsibility for the environment and their production. It's a win-win.
Be Natural Organics Natural Glow
I like a company that does all the clean beauty work for me. It shouldn't be work, but it is to find a company that is clean and affordable. They never sell to stores because their products are so fresh. Each label has an expiration date so customers know when there were bottled and how long they can be used. Be Natural is a green company. They reuse all packing materials from suppliers when appropriate, utilize renewable resources, use only LED lighting, closely monitor water usage, and are in the process of going paperless. The packing peanuts are biodegradable and made from natural, nontoxic sources, such as potato and corn starch.
Fun fact…..
Did you know corn starch peanuts are great learning and crafting materials? I have used these in my classroom many times! I tossed them in a sensory bin let my students pour, sift, and shovel the peanuts around. When putting materials in mouths is a risk, nontoxic sources are the best. I also used them as a cool, wet, slimy, beard material for a Santa craft. The wetter the peanuts, the harder and heavier they were to dry. I always love providing sensory options in class and at home. 
Be Natural Cosmetics
Bronzer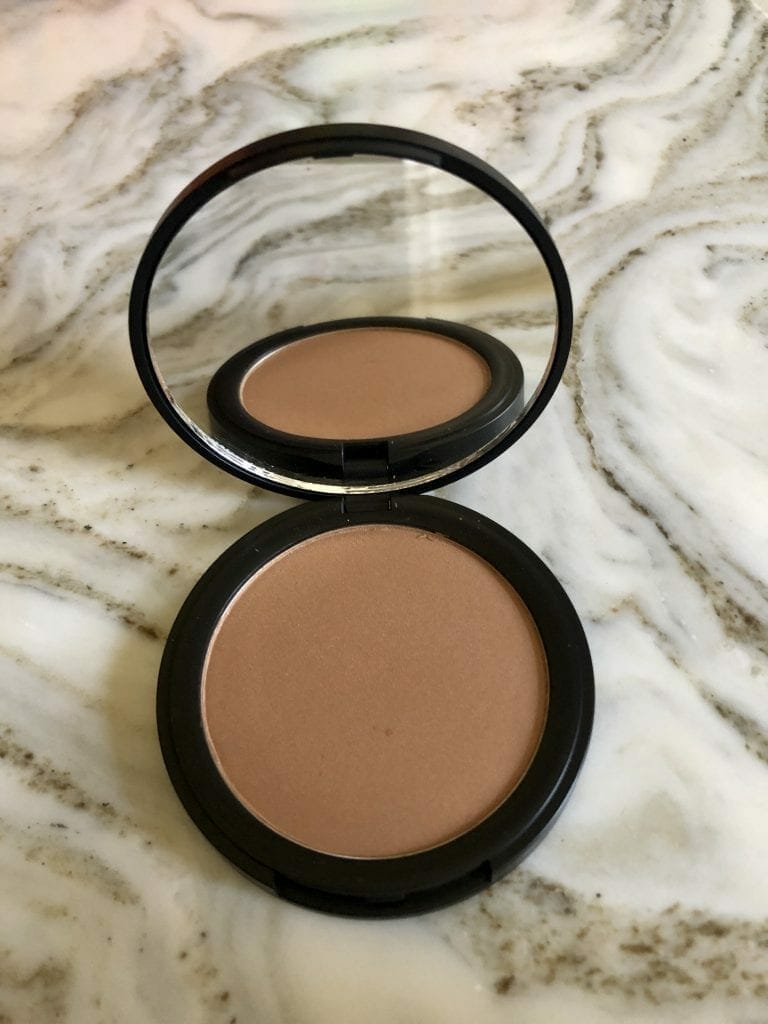 I love bronzers for a year-round summer sun-kissed glow. Where I live, summer is short and winter is long. But with a good bronzer, I feel fresher and less dull. This bronzer provides beautiful color while nourishing and protecting the skin. I use endless summer vegan and gluten-free pressed bronzer on my cheekbones, forehead, nose, and chin.
KEY INGREDIENTS: Jojoba Oil, Grape Seed Oil, Oregano Leaf Extract, Olive Leaf Extract, Goldenseal Leaf Extract
Flawless Foundation 
I use the nude natural liquid mineral foundation. It is a natural sunblock and contains anti-inflammatory properties. The flawless foundation helps retain skin's moisturize and heal. Having sensitive skin, I don't use foundation often. The great part about this foundation is that it helps my skin while wearing it versus making it worse. I'm encouraged to wear makeup more just to heal my skin.
KEY INGREDIENTS: Aloe vera juice base, Shea butter, Chamomile Hydrosol, Vitamin E 
Organic Eyeshadow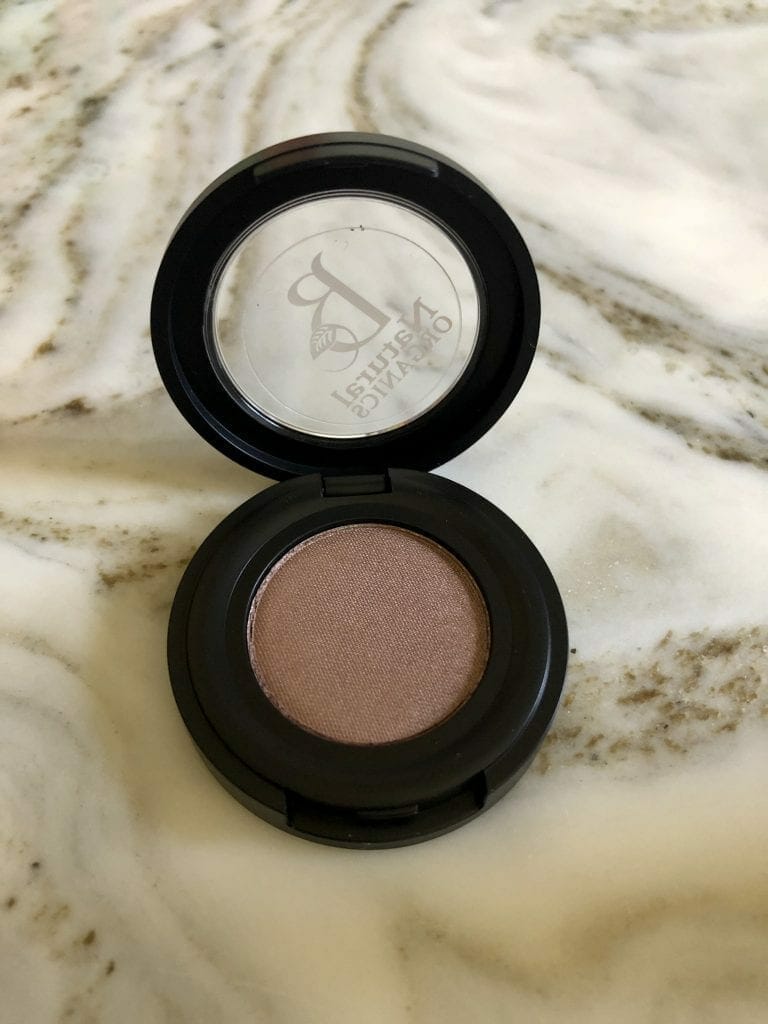 I don't typically think of eyeshadow as moisturizing. But this shadow has regenerative and moisturizing properties. It is ideal for sensitive eyes because the formula is 75% organic and free from artificial colors, preservatives & fragrance.
KEY INGREDIENTS- Jojoba Oil, Grape Seed Oil, Oregano Leaf Extract, Olive Leaf Extract, Goldenseal Leaf Extract 
Natural Organics Skin Care
ACNE-PRONE D4-PIECE TRIAL COLLECTION
Combat all types of acne by controlling inflammation, excessive oil, and destroying acne-causing bacteria.
I love this option! How many times have you tried a product and your face break out? I have super sensitive skin and have wasted so much money over the years on products that I can't use. Be Natural Organics offers great options to try their collections without waste. I received the acne-prone trial. 
This came at a perfect time! During that time of the month, I always get a migraine attack and a ton of facial blemishes. Thankfully, my makeup matches my skin tone perfectly. I can cover it up when I rarely go out. At home, I can use the whole system and see how it works on my sensitive skin. I love that I got to try the whole system and not just one product. The first time I used the system I felt a slight burn in the wash and felt like it was making a difference immediately. I love all face sprays and mists so these were a treat. The lotion has a slight scent to it but I enjoyed the silkiness of it when lotions are sometimes too thin. The sprays didn't last that long but I got a few good washes out of the system to know what I like or thought it lacked. It was a great way to be introduced to several of their products.
The trial collection consists of AHA facial wash, daily enzyme botanical elderberry, balancing mist, clarifying lotion. If you are looking for a new collection and don't know what to choose, I suggest trying the trial collections.
Be Natural Organics Reviews
Overall, my experience with Be Natural Organics products is that my face is improving because of their skincare and cosmetics. The price point is good because of the trial collections. Being able to try without wasting a ton of money is really helpful. Many times I find trial sizes to be too small to experience the effects, but I had enough uses out of it to know how it works with my skin. The variety of color skin choice is helpful since we all are very different. 
My worry about products beyond my sensitive skin is the scent. My migraine disease makes me extremely sensitive to smell. Putting perfumed products on my face triggers me. The clarifying lotion has a subtle scent that does not trigger me. The elderberry balancing mist smells like peppermint to me. If that is a trigger for you, you may want to avoid it. If you like peppermint as I do, you most likely will find it refreshing. I love mists! The face wash smells like soap to me. That may not be the best description, but it's a clean smell. The enzyme peel is scentless to me. Everyone is very different. These products to be subtle smelling yet powerful healing for my face.
What is your favorite clean beauty brand? 
Thank you to Be Natural Organics for allowing me to give reviews and try their amazing products. I have been in a slump while staying at home. Their products gave me new life and inspiration to look in the mirror and feel better. A little makeup can give a huge confidence boost. And a good skincare system gives confidence without the coverup.  
I talk a lot about self-care. I love clean beauty products. They make me happy and I love to share my experiences. This brand is ethical, environmentally conscious, and making the clean beauty world a better place to find affordable skincare.
Have you tried Be Natural Organics? 
Have a brand you'd like me to try? Let's connect.
CertClean and PurPicks Products and Brands
I try many of these products and brands through CertClean and PurPicks Clean Beauty Awards. Check out all the amazing brands I've tried:
Clean Beauty Awards 2020: Face
The Best Clean Beauty Winners 2020
Best Natural Toner and Mists: Clean Beauty
Best Sunscreens for Disney World
Be Natural Organics Reviews: Natural Glow
Eleve Cosmetics Review and Discount
Allay Lamp- Green Light Therapy
Sarah tells stories of My Migraine Life. Living life through Migraine consists of advocacy, treatment, prevention, and searching for health and happiness in a positive honest way. Her kids, husband, dog, family and friends motivate her to make a difference in the Migraine World.
Recently, I've been trying the Allay Desk Light after loving their green lamp. I use green light therapy ...
Read More

→
The holiday season with migraine attacks is miserable but inevitable for me. Every year, I get a spike ...
Read More

→
Recently, I have been investigating my health through functional medicine to ease My Migraine Life. My health and ...
Read More

→