Best Clean Beauty Products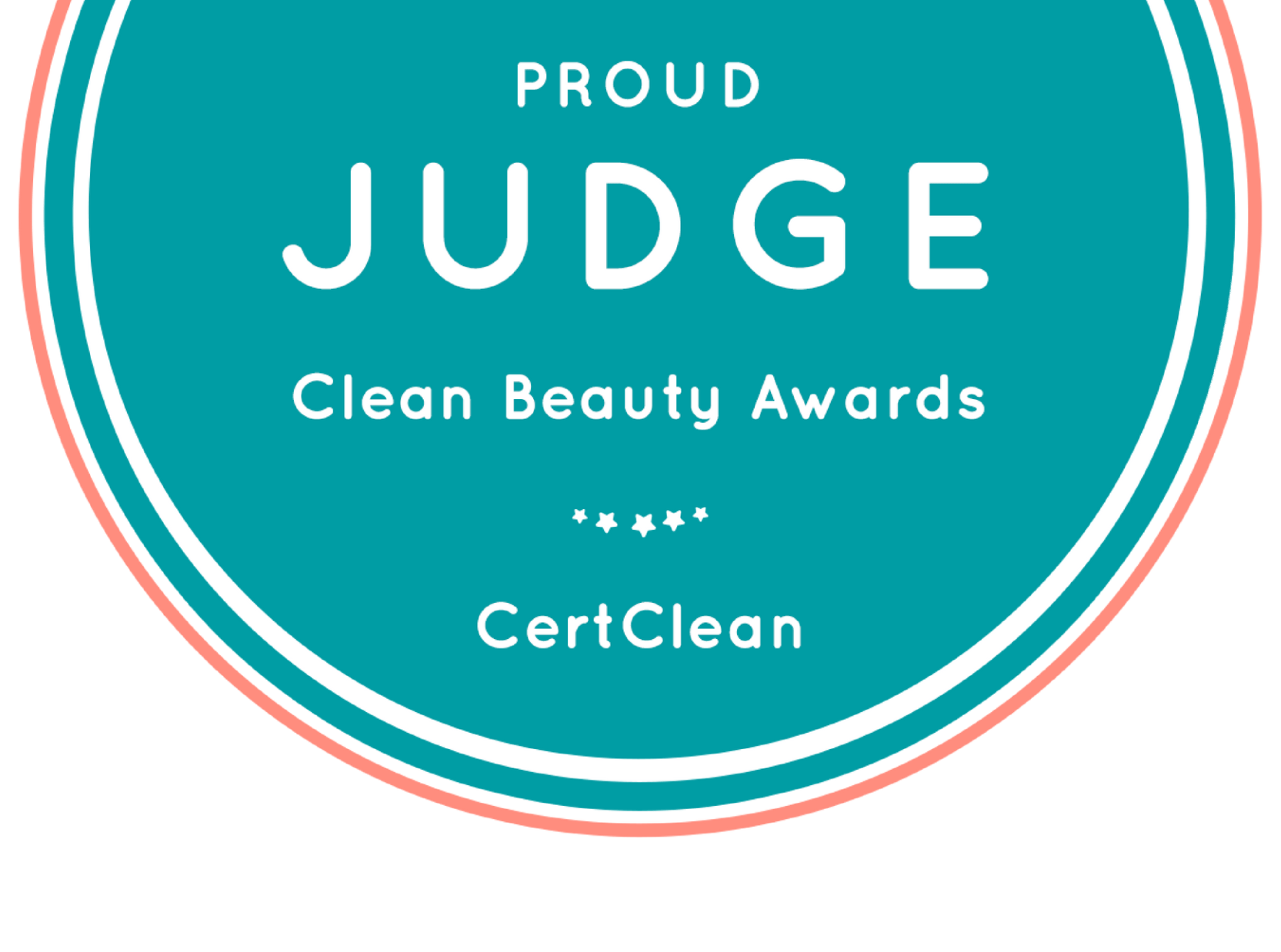 I have had the chance to judge some of the best clean beauty products. I have been asked to be a clean beauty award judge for another year of beauty trials. How do I know which one to buy? How do I know if they are made the way I want them to be? Our pick is described as the "Trip Advisor" for nontoxic skincare. It is a user-generated reviews platform that is "the portal for unvarnished truths about an unrivaled selection of nontoxic and organic beauty and skincare products."
Clean Beauty Awards
This year, I was asked to participate as a judge for the Cert Clean clean beauty awards. The 4th annual clean beauty awards partnered with Purpicks. I was honored to be asked, being I'm not the typical green beauty blogger. I'm just a regular mom trying to eat well, exercise, sleep more, stress less, and use skincare that makes me feel better—all while stumbling and trying the next day again.
CertClean is a certification for safe skincare. They "help shoppers easily discover the beauty and personal care products formulated without ingredients that have been recognized to cause harm to human health." CertClean is a certification that prioritizes human health over using organic and natural ingredients. Their goal is to make safer skincare the new norm.
The Certclean and Purpick clean beauty awards showcase the best of the bunch by awarding and promoting the best-performing sanitary beauty products.
I was given all of these products to test. I followed a list of qualifications that I rated each product on. My categories were face care and eyeliner. I scored them based on overall performance, ease of use, and recommendation. I gave my honest review and judgment without bias. After trying and falling in love with some of these brands, I became an *affiliate which means if you buy from my links, I will be rewarded….and so will you! These products are real winners in my mind!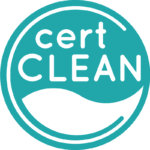 Best Clean Beauty Products of 2020
CertClean is incredibly proud to organize its 5th Clean Beauty Awards – the goal of the Awards is to celebrate the products that deliver results (while consciously formulated with healthier ingredients). Gone are the days when we sacrifice product performance to avoid harmful chemicals. This year, 371 products from across the globe entered the Awards, and an external panel of judges named the best-performing products
Clean Beauty Awards 2020 have been finalized and the face category has been announced.  I was lucky enough to be a judge for the awards held through CertClean and Purpicks. The goal of the awards is to celebrate the products that deliver results while consciously formulated with healthier ingredients.
I test my products not only on myself but on my children and husband.  We all have different skin tones and ages of our skin as well as sensitivities.  My daughter is a huge fan of trying and rating each product.  It's fun that she is getting involved in the clean beauty movement at such a young age. I feel good using clean eco-friendly products that aren't testing on animals or doing any of that yucky stuff behind the scenes.  These brands are open about their ingredients and proud of how they are making the beauty industry less toxic and more transparent.
Best Face Products
I absolutely loved judging this category. We tried creams, lotions, and treatments which are perfect for our diverse needs and environment.  I'm not an affiliate of these brands.  I tried them without bias and am sharing them with you in case you are also on a clean beauty journey.
Iremia Skincare Inc.-Soothing Lotion
Iremia Skincare Inc.- Protective Cream
Ao Skincare- Raw Nourish AM Treatment
Leaf People Skin Care- stem cell & peptide radiance face cream
LE PURE- Perfecting Illumination
asap skin products- DNA renewal treatment
Honey Sweetie Acres- Goat Milk Facial Cream
Idunna Natural Skincare- Age Prevent Triple Mushroom Vitalizing Beta Carotene Night Cream with MultiPeptides and Fruit Stem Cells
JAYDANCIN INC- Healing Cream
Jenelt-Daily Renewal Intensive Antioxidant Cream
Jenelt- Daily Renewal Intensive Antioxidant Cream
Toners & Mists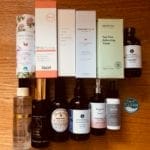 Best Clean Beauty Products 2018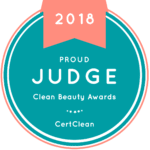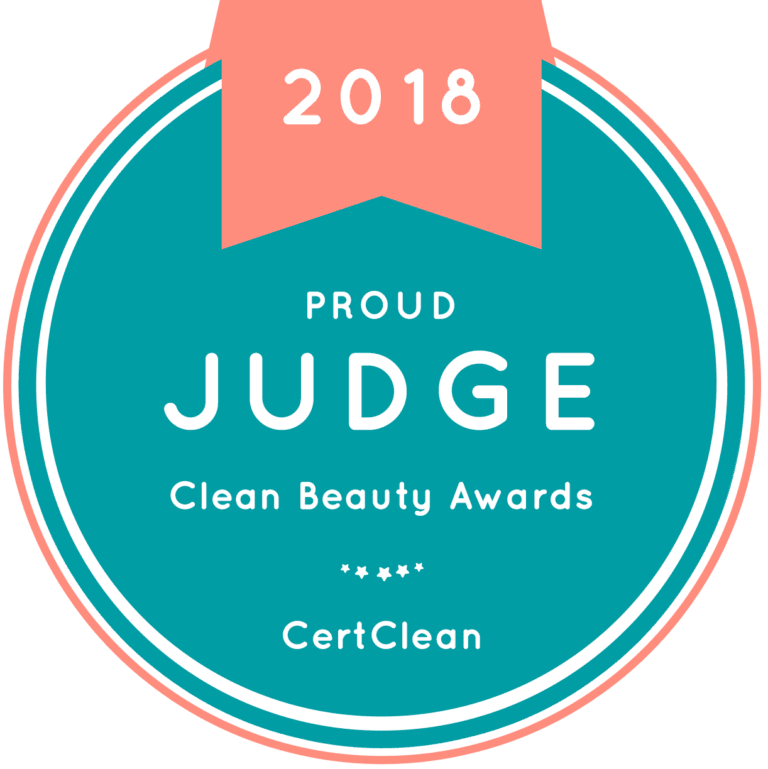 I'd like to thank you for all of the products! I was truly amazed at your stories and how you are making safer products for all of us around the world.
MarieNatie, Zuii Organic, 100% Pure, Elevé Cosmetics, isoi, Olivarrier, Magical Tree, NENA Glacial Skincare, Chorus Supernatural, Soapstones Natural Skincare, Be Natural Organics, Edible Beauty Australia, Greenvines, Puur, Aromatica.
Clean Beauty Product: Face
The face category ranges from toners to serums, moisturizers, creams, toners, and dry oil. My face is sensitive. Trying various products in combination allowed me to find my favorites. Only one product had SPF, which I prefer in my daily moisturizer. I love both toners and see them tighten and balance my face. The most significant difference is in how they absorb. Everyone is so different in their opinions because everyone's faces are so different. Some days, a thinner moisturizer works, and other days, thick cremes feel better. Time of day, weather, and conditions helped determine my favorites. These were hard to judge, and I'd recommend so many!
Best Clean Beauty Product: Eye Liner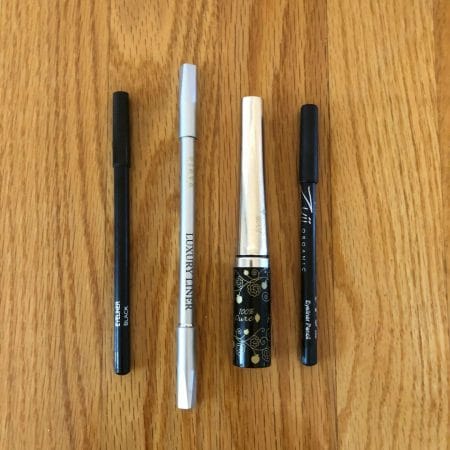 The eyeliners range from liquid to pencil to gel. They are primarily black, my favorite with a hunter, which was very pretty. Once again, different situations, and different use. I used the pencils and gel for work and daytime to evening time and saved the liquid for special nights and events. I love eyeliner and makeup, so this category was fun to try mainly because they are vegan, cruelty-free, recycled, and clean.
My favorite eyeliner was made by Eleve cosmetics*. This is because the eyeliner is so smooth with a unique gel tip that smudges beautifully. Since loving eyeliner, I now use eye shadow, face makeup, mascara, and lip gloss. Eleve has excellent discounts, and I love their sunscreen this summer.
Clean Beauty Awards Results
Judging and speaking with Jenise Lee, the mastermind behind all this has made me think much more about my beauty products. I look forward to new adventures in clean green beauty. Know better. Buy Better. Live Better.
Want to hear more about these products? Follow along on Instagram for more peeks at products and green beauty.
Sign up for our newsletter
Today I am having a higher pain day, but I am happy I can participate in the U.S. Pain Foundation's month of empowerment post. The picture I am posting is of me at my son's 3rd birthday party. I have a migraine on almost all birthdays and holidays. His birthday was a Paw Patrol party, and I…
Read More

→
Zecuity Patch was a discontinued migraine patch that did not work for me. I just ran across this article I wrote in 2016 for New life outlook. It is just another reminder of all the crazy things I try to feel better! It's an informative experience that you can learn from. I'm constantly trying new medications, therapies, and lifestyle…
Read More

→
I have been named as one of The Best Migraine Blogs 2019 by MigraineAgain. Thank you!!!!  As I scroll through the names, I read some of my favorite bloggers of 2019 also.  Their top 10 are some of my top 10!  They are advocates that fight and cry alongside me and some powerhouse women. Best…
Read More

→
Allay Lamp- Green Light Therapy