Best Clean Beauty Products and Judging the Clean Beauty Awards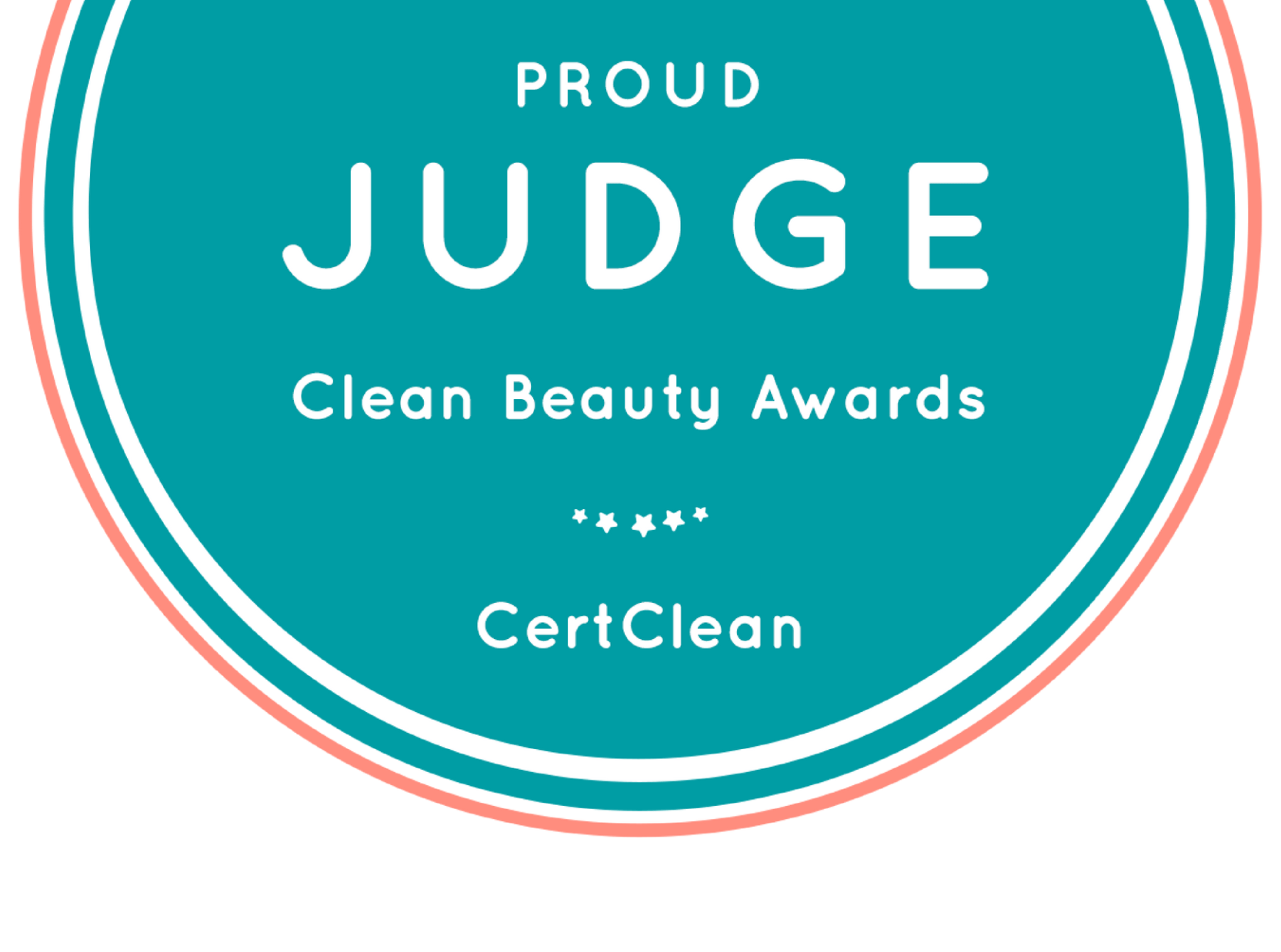 I'm super excited to share that I've been chosen as a judge for the Clean Beauty Awards. The awards are organized by CertClean, the go-to certification for safer skincare in North America. They got a whopping 455 entries across 24 categories this year! I am very honored to be chosen to judge the best clean beauty products.
Just a bit about me – I battle migraine, which makes me particularly sensitive to smells and have sensitive skin. My body tends to 'overreact' to chemicals and clean products keep me healthier. These days, I've got combo oily/dry skin, with some cheek redness and irritation. I love clean beauty products and they are a part of my self-care routine.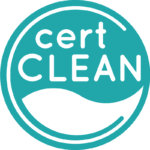 Clean Beauty Awards
The Clean Beauty Awards have been going strong since 2015, recognizing the best in clean beauty products worldwide. Entries from all over – Canada, the US, Asia Pacific, and Europe. CertClean really does its homework. They comb through ingredient lists for over 1400 chemicals that could be bad news for your health. When you see that CertClean seal, you know it's free from over 1400 potentially iffy chemicals.
As a judge, I'll be sharing my testing adventures on Instagram, thanks for joining me!
A judging panel of 100+ green beauty advocates and experts test the products to determine the best-performing products in 24 product categories. The Clean Beauty Awards are not just about recognition; it is a celebration of brands dedicated to creating clean, safe, and sustainable beauty products and spreading awareness about clean beauty lifestyles.
Note: Not all participants of the Awards program are certified by CertClean.
As a judge, I am given the products and asked to judge. While I will not give you my score, here is what I consider.
Ease of Use: How easy was the process? Were the instructions clear?
User Experience: Think about your senses. How was the look, touch, feel, smell, etc. How did the product interact with your body?
Would Recommend: Would you recommend this product to others?
Overall Performance: Did this product do what it said it would do? Did the product achieve the desired result?
Best Clean Beauty Products of 2020
CertClean is incredibly proud to organize its 5th Clean Beauty Awards – the goal of the Awards is to celebrate the products that deliver results (while consciously formulated with healthier ingredients). Gone are the days when we sacrificed product performance to avoid harmful chemicals. This year, 371 products from across the globe entered the Awards, and an external panel of judges named the best-performing products
Clean Beauty Awards 2020 have been finalized and the face category has been announced.  I was lucky enough to be a judge for the awards held through CertClean and Purpicks. The goal of the awards is to celebrate the products that deliver results while consciously formulated with healthier ingredients.
I test my products on myself, my children, and my husband.  We all have different skin tones and ages of our skin as well as sensitivities.  My daughter is a huge fan of trying and rating each product.  It's fun that she is getting involved in the clean beauty movement at such a young age. I feel good using clean eco-friendly products that aren't testing on animals or doing any of that yucky stuff behind the scenes.  These brands are open about their ingredients and proud of how they are making the beauty industry less toxic and more transparent.
Best Face Products
I absolutely loved judging this category. We tried creams, lotions, and treatments which are perfect for our diverse needs and environment.  I'm not an affiliate of these brands.  I tried them without bias and am sharing them with you in case you are also on a clean beauty journey.
Iremia Skincare Inc.-Soothing Lotion
Iremia Skincare Inc.- Protective Cream
Ao Skincare- Raw Nourish AM Treatment
Leaf People Skin Care- stem cell & peptide radiance face cream
LE PURE- Perfecting Illumination
asap skin products- DNA renewal treatment
Honey Sweetie Acres- Goat Milk Facial Cream
Idunna Natural Skincare- Age Prevent Triple Mushroom Vitalizing Beta Carotene Night Cream with MultiPeptides and Fruit Stem Cells
JAYDANCIN INC- Healing Cream
Jenelt-Daily Renewal Intensive Antioxidant Cream
Jenelt- Daily Renewal Intensive Antioxidant Cream
Toners & Mists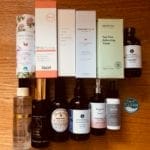 Best Clean Beauty Products 2018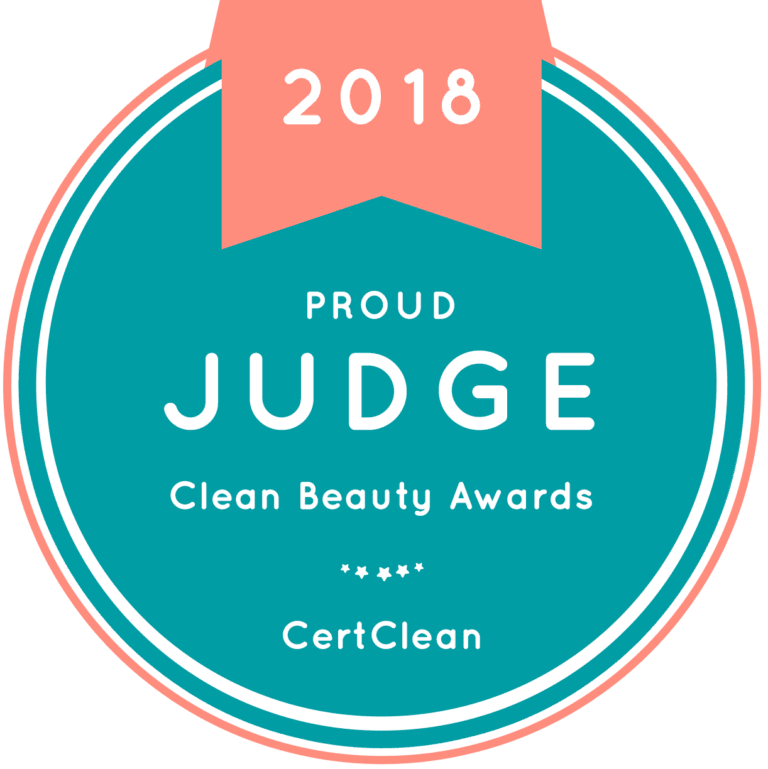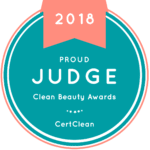 I'd like to thank you for all of the products! I was truly amazed at your stories and how you are making safer products for all of us around the world.
MarieNatie, Zuii Organic, 100% Pure, Elevé Cosmetics, isoi, Olivarrier, Magical Tree, NENA Glacial Skincare, Chorus Supernatural, Soapstones Natural Skincare, Be Natural Organics, Edible Beauty Australia, Greenvines, Puur, Aromatica.
Clean Beauty Product: Face
The face category ranges from toners to serums, moisturizers, creams, toners, and dry oil. My face is sensitive. Trying various products in combination allowed me to find my favorites. Only one product had SPF, which I prefer in my daily moisturizer. I love both toners and see them tighten and balance my face. The most significant difference is in how they absorb. Everyone is so different in their opinions because everyone's faces are so different. Some days, a thinner moisturizer works, and other days, thick cremes feel better. Time of day, weather, and conditions helped determine my favorites. These were hard to judge, and I'd recommend so many!
Best Clean Beauty Product: Eye Liner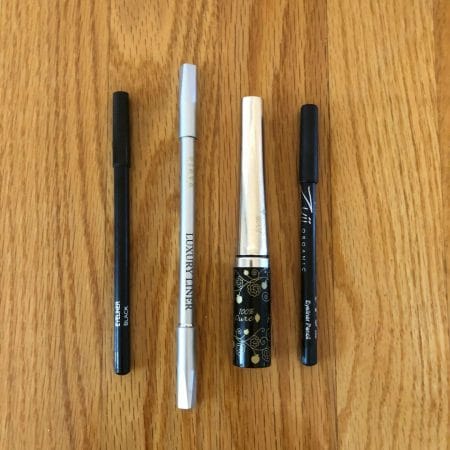 The eyeliners range from liquid to pencil to gel. They are primarily black, my favorite with a hunter, which was very pretty. Once again, different situations, and different uses. I used the pencils and gel for work and daytime to evening time and saved the liquid for special nights and events. I love eyeliner and makeup, so this category was fun to try mainly because they are vegan, cruelty-free, recycled, and clean.
Clean Beauty Awards Results
Judging and speaking with Jenise Lee, the mastermind behind all this has made me think much more about my beauty products. I look forward to new adventures in clean green beauty. Know better. Buy Better. Live Better.
Want to hear more about these products? Follow along on Instagram for more peeks at products and green beauty.
Allay Lamp- Green Light Therapy
Sarah tells stories of My Migraine Life. Living life through Migraine consists of advocacy, treatment, prevention, and searching for health and happiness in a positive honest way. Her kids, husband, dog, family and friends motivate her to make a difference in the Migraine World.
The headache pose is not flattering, can we agree? My latest post was about Elle Magazine's Gross Portrayal of ...
Read More

→
I don't often write about medications. It's tricky and personal for me. Over the years, I have taken ...
Read More

→
Thanksgiving migraine triggers hit me every year!  I have lived with migraine for decades, and I've had many ...
Read More

→