9 Best Sunscreens for Kids: Safe Non Toxic Sunscreen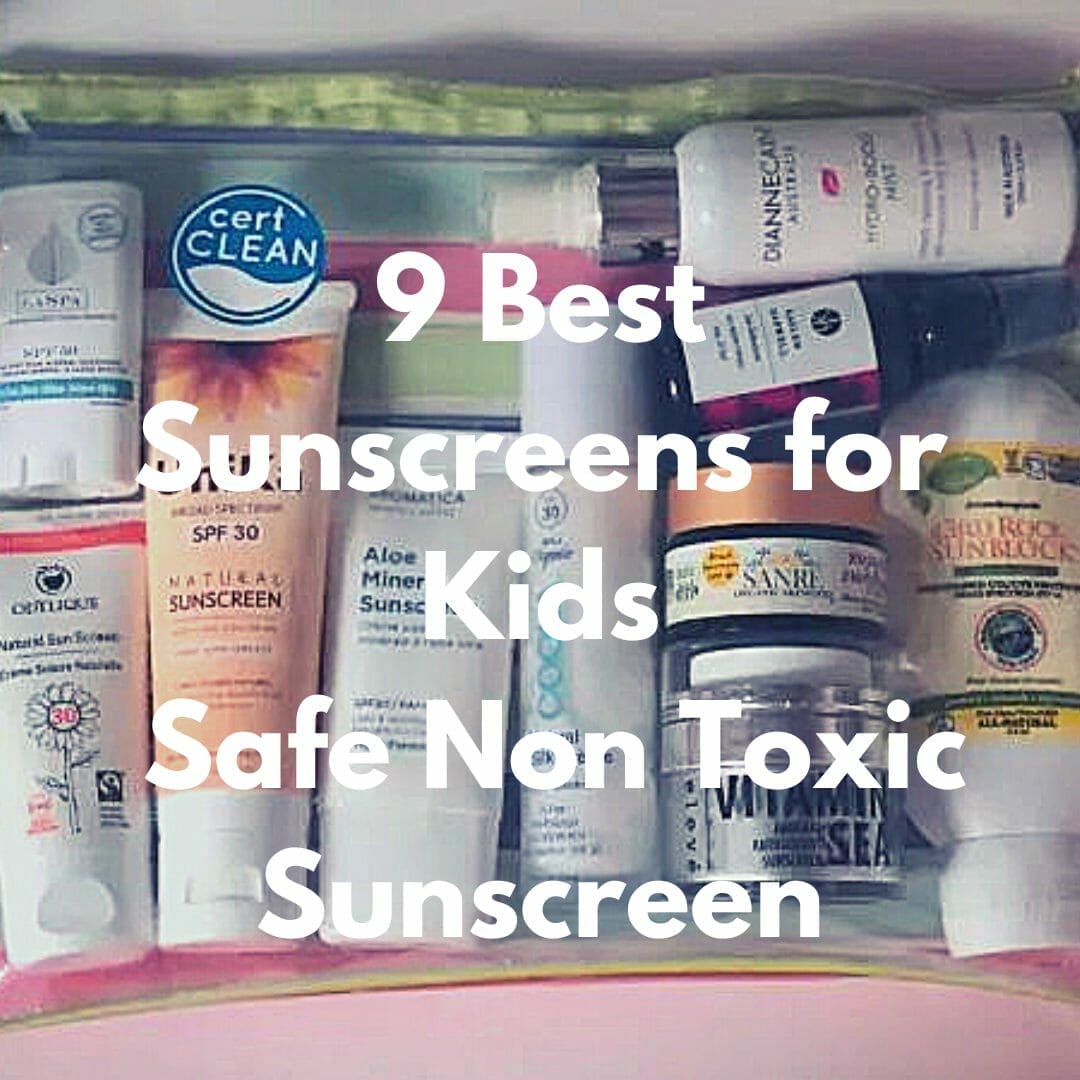 I have tested and found the best sunscreens for kids. They are safe, non-toxic sunscreens tested on a trip to Disney World, Florida. I judged the Clean Beauty Awards and was given categories of non-toxic sunscreen, clean toners, and mists. This is not my first trip to Disney World! I've had many adventures….and migraine attacks there. I love to see the changes and improvements in the quality of the products they use.
What better place to test non-toxic sunscreens for kids than Disney World? Florida is a sunny hot place. Using clean sunscreen is essential, while ease of use on 2 children is crucial. So, we tried each product for an entire day. Reapplication with sweaty, tired bodies was an actual test of if we'd recommend it. I love testing safe, non-toxic brands that help our bodies while not hurting others. Disney is the happiest place on earth, and I don't want our sunscreen to ruin the fun.
*The links below are affiliate links which means I will be compensated if you purchase. My opinions are my own and although I have my favorites, I enjoyed testing them all. I hope you do too!
My judging is based off:
Overall performance

Ease of use

Absorption

Smell

Texture
9 Safe Non-toxic Sunscreen
Odylique – Natural Sun Screen
Elevé Cosmetics – Vitamin Sea is One of my favorite brands!
UniKa Cosmetics – Natural Sunscreen
SanRe Organic Skinfood – Supple Sunshine
Kaelen Harwell – Sun Salvation
AROMATICA – Aloe Mineral Sunscreen SPF50/PA++++ My family's favorite!
COOLA – Full Spectrum 360° Mineral Sun Silk Crème Organic Sunscreen SPF 30
3rd Rock Sunblock – 3rd Rock Sunblock Sunscreen Lotion My children's pick! The smell…mmmm
Be Natural Organics– Shimmer spray, cosmetics, and skin
Best Sunscreens for Kids
Eleve Cosmetics
Use code MML20 for 20% off the entire order
Eleve is one of my favorite organic cosmetics, and I wasn't surprised that the vitamin sea sunscreen was on my list of the best sunscreens for toddlers and babies. Its application is super unique, and the bottle is eye-catching and different. This was the best natural sunscreen for the face. I also wear their non-tox makeup.
Mineral Sunscreen- Aromatica
My favorite part about Aromatica's aloe mineral sunscreen is that it is SPF 50+ I find that most organic sunscreen is lower in SPF and with small children, I want a lot of protection.  It came out smooth and went on silky. We also used the after-sun aloe which kept our sensitive skin cool and refreshed. This was also the best size and shape to throw in my bookbag and go.
I also love their rose-first serum, jojoba oil, and shampoo. All their Products aim to save the soul, save the planet.
Chemical-Free Sunscreen- 3rd Rock Sunblock
This is an all-natural unscented zinc oxide sunscreen that does not contain any endocrine disrupters, parabens, or toxins. The smell was of ginger and strange color.  We ended up liking the color and absorption more than the typical white chalky texture.
Thank you to CertClean and PurPicks for choosing me to judge your collection of natural products. I have learned and fallen in love with so many non-toxic beauty products through your recommendations and certifications.  I have found chemical-free face products, the best sunscreen for kids, and more.
What are your favorite sunscreens for kids?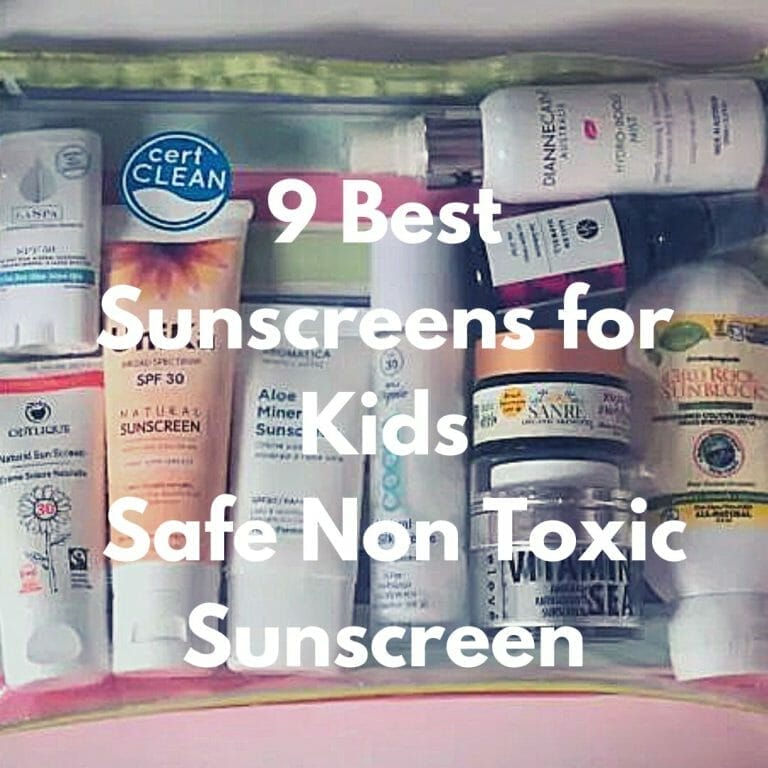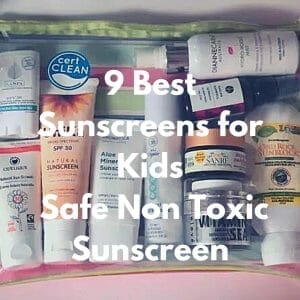 Allay Lamp- Green Light Therapy
Sarah tells stories of My Migraine Life. Living life through Migraine consists of advocacy, treatment, prevention, and searching for health and happiness in a positive honest way. Her kids, husband, dog, family and friends motivate her to make a difference in the Migraine World.
my hope in nature A place that gives me hope in nature is the woods. We have a ...
Read More

→
2022 Migraine life is another year in the books. I had ups and downs, as always, but got ...
Read More

→
Moms with migraines on Mother's Day are nothing new for me. All types of moms battle migraine and ...
Read More

→