Birch Babe Natural Body Products Review
I was given Birch Babe Natural body products (natural face cream, lip & cheek tint, natural glow face serum)to review. I received the natural glow face serum, hydrating face cream, and lip and cheek tint. The face and lip products arrived in the cold, dry months. I was excited to receive both the cream and the serum. My face needs both. The combination gives my skin a glow and moisture while giving it a matte finish or shine. Working with natural beauty brands is always exciting and something I love to support.
Birch Babe Reviews
What I noticed first about the packaging is a push to reduce carbon footprints. After the holidays and a year of extra deliveries, I was happy to see such ethically packaged products. The box is a simple cardboard box with simple but festive recycled paper. Birch Babe Naturals also cares about what goes into the products we use. They believe in sustainable living and a waste-free lifestyle.
Their commitment is to use only ethically sourced, premium ingredients, free of toxins, and without plastic or unnecessary packaging. Birch Babe Naturals is certified natural, vegan, chemical & toxin-free, plastic-free, sulfate-free, beeswax-free, palm oil-free, paraben-free, aluminium-free, nut-free and gluten-free. It may sound like a lot not in their products, but what is in them counts.
Best Natural Body Products
Four years ago, Debbie (Birch Bab'es founder) hiked solo from the southern tip of Patagonia to the Northern end of Chile. On this trip, she saw a lot of waste in Argentina and Chile; however, while in Patagonia, she noticed that everyone was super conscious about their destruction because they were remote. Even while volunteering at Torres Del Paine, she saw on a hike with a leader who smoked that he would put the butt in his shoelace until he found garbage off-trail.
It made Debbie realize that while she was a conscious consumer before the trip, there was so much more she could do to help make a positive impact in the world. So when she came home, she immediately retired, moved to the cottage, and started making all-natural soap and body products. She first gave them to friends, then went to a few festivals, and fast forward…Birch Babe is now in over 50 stores across North America with a growing online community. It is a collection of premium, all-natural, waste-free beauty and body products made in Ontario, Canada.
Its mission is to inspire the sustainably curious consumer to invest in everyday essentials that are both good for our health and the environment by offering a line of premium skincare products that are both inspiring and attainable for everyone. It's not about being perfectly zero-waste; it's about consciously making little changes each day that all add to making a big difference.
Birth Babe is redefining the beauty industry by encouraging sustainable business practices and acting on them! Some of these include only sourcing ethical ingredients, minimal to no packaging, being made in Canada in small batches, being certified natural by CertClean, and only creating toxin-free products to keep our bodies and the planet healthy.
Birch Babe Hydrating Face Cream
To begin with, I love face oils and creams! My skin is super sensitive, prone to breakouts, and gets dry but looks oily. I have redness in my skin and inflammation, depending on my lifestyle. "Approximately 1/4 of each jar is Rosewater which is a superfood for [my] delicate face. This helps with inflammation, rejuvenates skin tissue, and aids eczema and irritations. "
Now that I'm finishing up my 30s, I have noticed a need to boost collagen, hydration, and brightness. I need added help with ingredients like vitamins A, B6, C, D, E, and antioxidants. This cream is thick, gives me a matte finish before my makeup, and makes my skin supple and soft. Birch Babe cream is certified natural and vegan and heals my face with minor blemishes overnight. Even though it is winter, I will be using (or purchasing more) natural face cream this summer. It's light and not greasy while giving my face the necessary ingredients.
Birch Babe Natural Glow Face Serum
Although I love natural face creams for their thick and moisturizing feel, serums are a necessity for me! The natural glow face serum is lightly scented, so I'd go with another product if you are sensitive. Although serums are typically worn at night, I wear mine during the day for added glow or mix it with my cream to get deep moisture with a dewy look. "Infused with ingredients to feed your skin such as carrot seed, rosehip, grapeseed, and glycerin oil to pull the emollient properties deep into the skin while keeping moisture in."
Birch Babe Naturals serum is like food for the face with vitamins A, C, D, B6, K, and E. A bonus is that it contains Hyaluronic botanical acid, Frankincense, and Lavender which are known for age-defying properties and aid with removing discolouration. These oils may be what create the scent for the serum, and Lavender is my favourite!
Birch Babe Lip & Cheek Tint
The final product I tried of Birch Babe Naturals products is the lip and cheek tints. These glass jars contain "a matte, buildable lip tint and cream blush that's moisturizing, safe, and easy to wear.". Lip and cheek tints include herbs like comfrey, chamomile, yarrow, echinacea, sea buckthorn, calendula, rosemary, and lemon balm. The moisture comes from oils from the skin of grapeseeds, rosehip, castor, vitamin E, and shea butter.
Since skin tone is so drastically different, I love that you can adjust the colour and build the tint. A little goes a long way; the more the colour, the more depth. I use the paints for quick colour on my cheeks and a quick gloss on my lips. I use a simple product to add a little natural tint.
Birch Babe Tooth Powder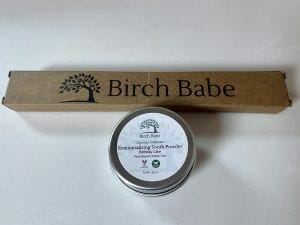 I have to admit that dental hygiene has been a topic of conversation in our house quite recently. My son just got an expander in his mouth, and I had a cavity at my last appointment. We've been talking about brushing, flossing, toothpaste, and more. So what better time to switch to an organic, chemical-free tooth powder that cleans and whitens teeth? It's safe for the whole family, and the spearmint is fresh and minty.
Birch Babe toothpowder is simple to use.
Wet toothbrush.
Dip bristles into personalized toothpowder tin.

I received the small size which lasts about a month and I dip my brushes directly into it.
The larger size lasts about 3 months and you can sprinkle it on

Brush teeth and repeat
Facial Bar
I typically reach for liquid face wash so trying a bar is different. My face is sensitive and breaks out easily. Birch Babe's facial bar is very gentle on my skin and leaves it feeling smooth and hydrated. I use the oatmeal facial bar with essential oils like rosehip, avocado, shea, coconut, and grapeseed. The crushed oatmeal aids with inflammation which is excellent for my slight eczema. The coconut milk and kaolin clay soothe and repair my skin. I follow it with the natural glow face serum and hydrating face cream.
All Natural Whipped Body Butters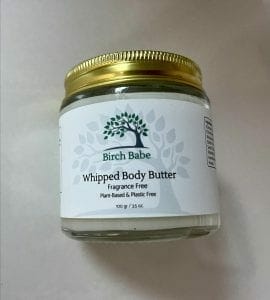 Birch Babe is a one-stop shop for natural beauty products. First, I wash and moisturize my face and dab on some tint. Then, I brush my teeth with spearmint tooth powder and finish off with body butter. Once I have my glow face and sparkling teeth, I move onto the body. My skin tends to be very dry! Birch Babe whipped body butter is a luxurious all-over body butter that nourishes, hydrates, and gives you an all-around dewy glow. Since I am susceptible to smell, I use the unscented, a top seller. It is free of any chemicals and improves skin elasticity and softness. It has shea and cocoa seed butter which protects my skin. If you are going to buy anything, the scentless body butter is my favourite!
Interested in purchasing Birch Babe Natural products?
Birch Babe Discount Code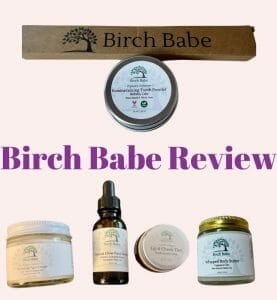 CertClean and PurPicks Brands and Reviews
I try many of these products and brands through CertClean and PurPicks Clean Beauty Awards. Check out all the amazing brands I've tried:
Clean Beauty Awards 2020: Face
The Best Clean Beauty Winners 2020
Best Natural Toner and Mists: Clean Beauty
Best Sunscreens for Disney World
Be Natural Organics Reviews: Natural Glow
Eleve Cosmetics Review and Discount
Sign up for our newsletter
A letdown migraine is triggered by stress, weekends, or events. I typically get a migraine at the end of the week and spend most of my weekend with a migraine.  The same goes for after big events or a stressful time. Letdown Migraine Attacks I have a schedule.  I run things like clockwork in order…
Read More

→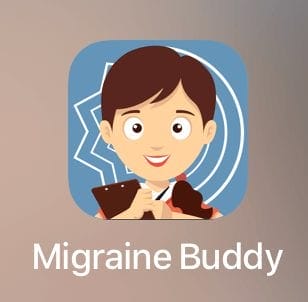 Migraine Buddy App is a migraine and headache tracking app.  They already have a version for Android and it has been a great success.  Migraine Buddy is a tracking and reporting app.  It is designed by neurologists and data scientists.  After speaking with them, I found that they are a group of people who genuinely…
Read More

→
Should everyone get a medal? Growing up, I was involved in many athletics and competitive events. I have a box full of trophies, awards, and certificates showing my success. As my children begin their adventures in the sports world, their generation's parents have created a push for participation trophies. While receiving a medal for my participation…
Read More

→
Allay Lamp- Green Light Therapy