Can Dehydration Cause Headaches?
Can dehydration cause headaches? Yes! And for me, dehydration triggers my migraine. The good news is that it is avoidable. The bad news is that it is often overlooked. Usually, I have a water bottle around (in the car, where I'm sitting, at my desk, and classroom), but I realized I wasn't drinking it. This was a problem. I have a couple of dehydration headache remedies and tips I use. This post contains dehydration headache remedies.
Can Dehydration Cause Headaches?
This post contains affiliate and sponsored links for some products. I will be compensated if you purchase through it. I am not a doctor and you should consult your physician. My opinions are my own.
Dehydration Headache Remedies and Tips
Track Water Intake

I bought a Thermos Smart Lid water bottle to help track digitally. I track my migraine life both digitally and with paper/pencil. The water bottle comes with an app that tracks ounces consumed, hours you have drunk, and sips. It shows the temperatures of the water along with the activity. You can customize your goal or use the suggested goal according to your statistics. This water bottle and app give me an accurate reading, which I like. So far, the app has been helpful in tracking and understanding if my migraine is triggered by dehydration. Not all triggers are avoidable, but hydration is. I think that this helps with my overall battle. Another option is to get a prelabeled bottle as a reminder. Motivational quotes and time reminders can help keep you on track.

Use reminders
If your water bottle reminding you isn't enough, set alarms on your phone to drink every few hours.
Hydration Tablets
When I think the heat will be an issue, I use hydration tablets on vacations and in sweaty situations. I overheat easily and always keep a tube of NUUN tablets to drop in my water to boost electrolytes.
How do you get rid of Dehydration Headaches?
Even mild dehydration can trigger migraine attacks. I recently started using hydration tables regularly. I use NUUN tables after workouts to add electrolytes to my increased water every day. NUUN states, "Dehydration cannot only lead to decreased performance, but it can cause muscle cramping, headaches, nausea, and fatigue."
You can rehydrate your body and alleviate symptoms with a hangover IV in Nashville. This treatment was originally formulated for hangovers, but its combination of vitamins, fluids, and medications can help relieve your migraine symptoms. Although dehydration is a migraine trigger, it is avoidable with these tips and more diligent tracking.
Tips
Avoid caffeine
Avoid alcohol
Increase fruit and vegetable intake
Be aware of environmental factors
Monitor food intake
Find shade
Does Dehydration Trigger a Headache or Migraine Attack for You?
Sign up for our newsletter
Review and Giveaway of hemp oil and cbd isolate. They give relief for nausea, pain and anxiety. Enter now.
Read More

→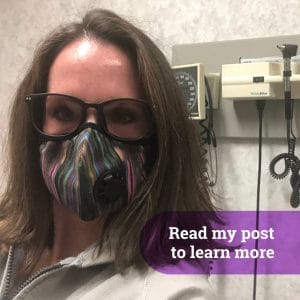 My Migraine Life changed during the COVID-19 pandemic. I feel COVID-19 has changed our lives forever. On March 12, I woke up, taught my preschool class and by the end of the day, COVID-19 and our governor had shut down schools and the lifestyle we knew. I walked out of my classroom and never entered again with…
Read More

→
Social distancing is so crucial in the fight against COVID-19. Anxiety grows with each day and how every person reacts to it. Knowing this virus is coming, is here, and lurking inside so many people spreading so many germs is like a movie. My family has been quarantining us for several days. My husband works…
Read More

→
Allay Lamp- Green Light Therapy