Chronic Laziness or a Health Condition?
Do I have chronic laziness or a health condition? I constantly fear being seen as lazy when I live with chronic migraines. I run a marathon, and some days, an iron man inside my body every day. Hence, I am a stay-at-home mom, and I work HARD. I think my job is one of the most under-respected jobs. Then again, I was a teacher and got paid nearly nothing to change children's lives. So I'm used to it.
Chronic Laziness is Fatigue.
I am physically active all day. I carry a 25+ pound child on my hip while I do dishes, laundry, vacuum, cook, and clean. Then, I run errands, constantly getting kids in and out of the car and carrying a purse that might as well be luggage. I do swim lessons, library classes, play dates, art projects, playgrounds, walks, and bike rides—all of this while in varying pain.
It's exhausting. I will say over and over and over again that pain is exhausting. It's depressing and exhausting, but when I live with it daily, I cope and keep moving. I don't know any better. I am tired, All…The..Time… My head pain makes me want to lay down constantly. My neck and shoulder pain are never relieved from the heavy lifting I do. But mostly, it's just this internal exhaustion of fighting. I don't have chronic laziness; it's Fatigue!
Pain is Exhausting
My doctor once told me that my migraine attacks put my body in a fight-or-flight state. When I'm above a 7, my body succumbs to the pain, forcing me to become completely consumed with it. My old self flies away and gives in. When I'm at a 2-7, I fight. I'm not lazy. I'm the opposite. Many people think of me as sitting on the couch eating bonbons and watching my soap opera because I stay at home. A form of laziness, right?!
Chronic laziness is just another misconception. When I ask my husband to get me some water while I'm on the couch at the end of the day, I'm not lazy. I'm stopping the pain from rushing through me just because I'm going from laying down to standing up. He sits at a desk all day, and I've walked up and down the stairs 100 times. He doesn't see me as lazy, but why does society?
I lay in bed with a million things rushing through my mind at night and sometimes in the morning before the rest of my house has awakened. My job is never done; I don't get to be lazy. Between the mental battle of teaching a toddler patience, calming a tantruming 3-year-old, and my fight with migraine, I'm not sure how anyone would see me as anything but a warrior. Just tack on more stigma for those of us living with migraine. Chronic Laziness? HA! I'm a fighter!!!
Sign up for our newsletter
Sending My Baby to Kindergarten and Finding Myself a New Normal. Facing big kid big problems
Read More

→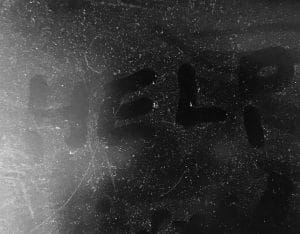 Allergies and headaches go hand in hand with me. Several years ago, I had sinus surgery.  I get a lot of headaches from allergies. I have suffered from sinus issues and infections my whole life (just like migraine).  After many sinus infections, this year I decided to look for more answers on why I'm still…
Read More

→

This year, I started a Miles for Migraine virtual walk virtual team. "Miles for Migraine is a registered 501(c)(3) Non-Profit with the mission of improving the lives of migraine patients and their families, raising public awareness about headache disorders, and helping find a cure for Migraine. Additionally, Miles for Migraine produces fun run events, typically…
Read More

→
Allay Lamp- Green Light Therapy