Corona Virus is Not a Break: It's Our New Reality
Corona virus is not a break. Last week, the announcement was made that school will be shut down for 3 weeks. 2 weeks of extended spring "break" plus our normally scheduled week off. Each day seems to be a new world and now I'm hunkering down anticipating teaching my children for the rest of the year. As a teacher, my new reality is full time teacher of my 1st and 3rd grader while trying to assist and inspire at home learning to my students and families. I have my degree in Early Childhood (prek-3) and Master's as an Intervention Specialist (k-12) so I feel prepared for this challenge.
Self Distancing Learning
Today would have been a teacher work day (ironically). I spent the weekend gathering my art supplies, cleaning learning spaces and finding spots in my house that we can separate and find comfort in.  My teacher work day consists of making a schedule (check) and making small activities that will inspire and keep my young minds busy. If you have not yet done so, set up a learning space, schedule and goals.
Mental Health
My children have yet to understand the impact all this will have on us (no one does). I, on the other hand, am having trouble looking at the next week or three and feeling optimistic. I know I can handle their learning because it's my job and I will push my kids like I push my students. What I am mostly concerned about is our mental state.
I worry about all those kids that are hearing their moms complain about them and talk about how much wine they need to be in their presence. Stop saying things like that, it's toxic! Our children will eventually be back to school and activities.  How is a child going to be isolated and told what an inconvenience they are for weeks?!
Some parents will not invest in their children while they are balancing all of this. They will be stressed from lack of jobs (and trying to keep one) and eventually will be dealing with sick friends and family.  Many will spend weeks on technology in isolation.  More will not have enough food and adults providing a safe place. We will all  hold baggage from our "Corona virus break" for the rest of our lives and the depths of that will be seen long after the virus passes. Many people are seeking help during the Coronavirus Quarantine.* At the same time many are not taking it seriously which has deadly results. We all need to be making choices that are best for our community and health and well being of ourselves.
Look for Happy
Don't punish your child, inspire and find ways to motivate.  Look for happy everday because it's going to get worse before it gets better. Now's your time to stop criticizing teachers and be one.  Start a new relationship and have more conversations. Help your child with those behaviors they struggle with at school and invest in your child more than ever before.  Our culture is one of over scheduling children, sending them to camps, after school programs and the few hours a parent sees their child consists of feeding them and putting them to bed.  Make this extra face time valuable!
Dealing with Meltdowns
Meltdowns are inevitable.  We all need ways to control our emotions during this stressful time.  We made sensory bags with hair gel and mini toys to help calm us.  Each child made a box with calming activities when they feel angry over overwhelmed.  Did you know pinwheels help crying and hyperventilating children control their breathing? I also use it as a quick test to see how everyone's lungs are feeling. Other toys like fidget spinners, spikey balls, soft animals, quiet favorite books/magazines and our sensory bags are a perfect fit to help relax.  When my child starts to get angry, I direct him to his box and he makes choices to help self soothe.
I have lots of small rewards in place to motivate instead of yelling or taking things away.  Movie choices, small tokens, "sleep overs" in my room etc. I have a schedule we are following. It will be flexible but each task will be done each day. Keep consistency, it will save everyone! (believe me!!!!) If you have a grandparent watching your kids then have them have a schedule.
Get Active
Make time to be active. Physical activity has so many benefits and mentally it is needed! Children should not be sitting in front of a screen all day (even if they are doing school work.) Schedule walks, yoga, dancing, relay races in the yard and more.  I have outdoor time and indoor exercise scheduled often.
Home Schooling
I have had people ask me if I'd ever consider home schooling.  My answer has always been "you can't teach friends." I'm mostly worried about the lack of physical friendships for us all.  I can text with my friends but my children need physical friends.  They need a group to giggle in, a team to play with and peers to model and play together. My children will be writing letters to friends and I will be mailing or dropping them off.  Good ole' pen pal style. Plus face time and Skype!
How you deal with this will be life changing. Many of us will emerge with a new gratitude and some will emerge absolutely wrecked with years of damage in weeks' time. Be one of those people who stops complaining about politics and show America what you can do. Support our local workers, help our medical professionals, practice social distancing and stop putting others at risk. Stay Home! Be a part of a community while not congregating. Don't expect others to pass laws and restrictions for you to act. Wash your hands and stop spreading germs by distancing!!!!!
People are losing jobs, MANY will be getting sick and most of us will know someone who dies. We all are displaced, scared, financially impacted and nervous about our future. I'm trying to keep busy while distancing and keeping my mind positive. The Corona Virus is not a break, in fact it's going to be the hardest job many of us have ever experience!
Sign up for our newsletter
Migraine Pose in NOT "Damn Flattering" Please change the conversation and educate yourself on what migraine and headache disorders really are #migrainepose #truemigrainepose #reclaimmigraine #headachepose #mymigrainelife
Read More

→
My Avulux migraine glasses review is not influenced in any way. Avulux is light sensitivity eyewear that is different than the rest. I was given a pair of glasses in exchange for my honest opinion. After receiving them, I tried them in many different situations. Is Avulux legit? Yes. I became an affiliate after trying…
Read More

→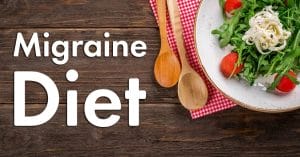 I saw my migraine surgeon, and after speaking with him, I decided to reconsider another surgery. I find myself, again, desperate enough to consider it with hopes of long-lasting lowered intensity, duration, and frequency of my migraines. While I'm considering this, I am also trying to be more well-rounded in my ideas for treating my…
Read More

→
Allay Lamp- Green Light Therapy