Count Your Blessings Not your Problems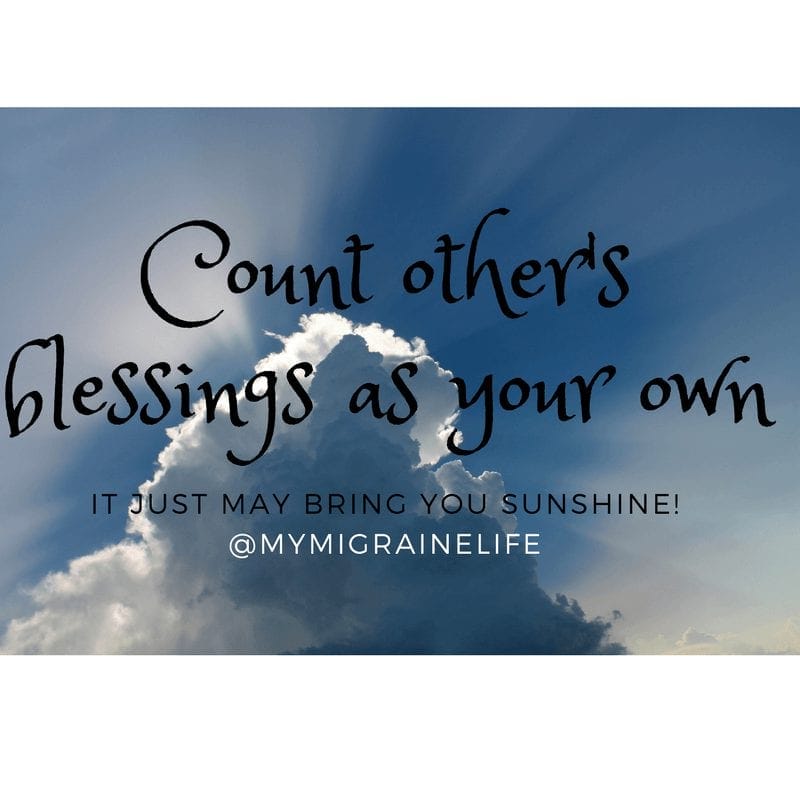 Count your blessings, not your problems. Friday Feelings…Yesterday was a hard day for me.  It was one of those days where I had a bunch of things on my calendar and they all turned out a little worse than I had expected.  I had 2 doctor's appointments, one of them leaving me in tears.  Then, I had a conference about my child that left me more worried than usual (and let's be honest, all I do is worry about them).  I wanted to treat myself to a smoothie after one of my doctor's appointments and even that didn't work out.  It seemed like an "Alexander and the Terrible, Horrible, No Good Very Bad Day." Some days are just like that!
Count Your Blessings Not Your Problems
Then I got a text from a dear friend that my prayers had been answered.  I have had her on my prayer list for many months and her news once again brought tears to my eyes (in the best way!).  It was such a reminder to stop feeling bad for myself.  I say it to my children often and the text reminded me the same….you are not the only one who needs help!
While one of my appointments left me incredibly down about myself and the future of my health, I was lifted with news that my lovely friend was given the health and strength I needed.   My pain can be so consuming that some days it's hard to see through the dark clouds.  My deserving friend broke through those clouds to rain sunshine on so many of us with her text.
So here's my Friday Feelings and vibes for the weekend…….
Count Other's Blessings as Your Own
Knowing my loved ones are surviving and thriving is a blessing upon me.  It's easy to feel bad for myself but allowing myself to feel joy in others' blessings is a gift.  It allowed me to step away from myself and towards the greater good.  It doesn't make my big issues disappear but it sure does make a smoothie seem silly.
If you need help or want to connect, please reach out! Facebook, Twitter, Instagram
Sign up for our newsletter
Wego Health awards endorsements are open, and I need your help! WEGO Health is a mission-driven company connecting healthcare with patient leaders' experience, skills, and insights. They are the world's largest network of patient leaders. They are working across virtually all health conditions and topics. WEGO celebrates those who tirelessly support the mission to empower…
Read More

→
Migraine apparel is an easy way to start a conversation with someone, lower stigma, and take pride in the cause you are fighting. What better way to support migraine and headache awareness month than wearing migraine apparel all month? June is migraine awareness month, and Achy Smile Shop has many options for you. You'll see…
Read More

→
This week, Yolanda told her Lyme Disease story. I love to watch The Real Housewives BH. I watch it because it is so unreal and allows me to escape the thoughts of my real life by watching these extravagant, overdramatized women. So when I watched the Beverly Hills premiere, I was shocked at the natural…
Read More

→
Allay Lamp- Green Light Therapy