Aromafloria: Unscented Bath Products
I've been looking for unscented bath products. I am susceptible to scent! Because of this, I am particular about the bath products I use. Fake scented products make me sick! I previously reviewed Aromafloria's Muscle Soak. I love their products! The bath products were subtle and soothed my muscles.
I keep the inhalation beads in my purse and recommend them when the environment is filled with trigger smells. The inhalation beads are a quick smell for relief.
Recently I have become more interested in essential oils and mixing my products. Some days I enjoy a scent, others benefit from another oil, and some days I want NO SMELL. When I received unscented products from their mixology line, I used them in various ways. Simply,
"Select your preferred base product.
Add your preferred essential-oil blend.
Mix, smell, and enjoy."
The unscented line provides so many options for so many needs. I keep the bath & shower oil in my shower. It deeply penetrates and hydrates before I step out of the shower. I love the salt scrub with oils to provide a spa-like feeling. The massage oil works great for my aching muscles and perfectly combines with relaxing and healing oils. The body butter is luscious and smooth. I use it wholly unscented and love the hydration it provides without smelly trigger perfumes.
The ability to alter these products with oils and use scentless is a luxury! If you or a loved one is sensitive to smell, I highly recommend these products!
Aromafloria Spa Collection
Aromafloria is giving away an amazing Prize Pack just for My Migraine Life followers!
Mixology Unscented Bath Product GIVEAWAY includes:
Massage Oil

Unscented Body Butter

Aromafloria Salt Scrub

Aromafloria Bath & Shower Oil
These unscented products can be used as a base to mix with essential oils. It's your choice. You can leave it unscented or make it your own.
These products exfoliate, hydrate, and help relax the body and mind. The options are endless on how you want to mix or not mix them! You don't need to be a migraine sufferer to enjoy this. Anyone who enjoys self-care and a spa-like experience at home will love this! Good Luck!
For a chance to win all of these products mix yourself or leave unscented
What oils would you mix with your Aromafloria Products?
Leave your comment and…
12/11/2017 (12 am EST)-12/18/2017 (12 am EST)
See terms and conditions!!!
Sign up for our newsletter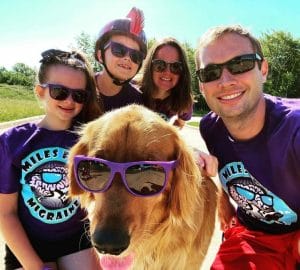 Shades for Migraine is a campaign by the Association of Migraine Disorders (AMD). It is an annual event. I have participated in Shades for Migraine since its launch in 2017 and have won in both the pets and funniest photo categories. Over the years, the campaign has hit the streets of New York City, passing out…
Read More

→
In this post, I give my Sprinly review and Sprinly discount code along with details about this meal delivery company. Sprinly is a plant-based food delivery service that provides fully prepared organic vegan meals. I have purchased food delivery services before and found them to be good but still some work on my part. With…
Read More

→
Do I have chronic laziness or a health condition? I constantly fear being seen as lazy when I live with chronic migraines. I run a marathon, and some days, an iron man inside my body every day. Hence, I am a stay-at-home mom, and I work HARD. I think my job is one of the…
Read More

→
Allay Lamp- Green Light Therapy