Self Care and Love: February Edition
February is the month for self care and love! In November, I focus on all the people and things I'm grateful for. In December, I focus on all the beautiful products I love to give to others. January starts the year, while I focus on recovering from December and making small obtainable resolutions. February, I focus on self care and love….it's a month filled with sickness, hibernation, love/Valentine's, and a lot of much-needed self-care.
Why am I starting my self care and love series a week late? Did you read the last sentence? Sickness! The flu has struck my house for my husband, my sweet boy (Who is a whole hand now!), and myself. Everyone gets the flu, but a 2-day migraine struck me to follow, and a week later, I'm crawling out of bed. (2018)
Make Yourself a Priority 
Some self-care items I make and other things are simple, quick, and accessible. Other times, I don't need products. I need a quiet space, time, and focus. Self-care is to make the conscious effort to stop, breathe, and focus on just one small thing each day. I hope that these small things will accumulate and make a big difference, not physically but mentally.
I find that just saying to myself, "You need this today. You are taking the time to give it to yourself." is powerful. It may be something I do every day but making a mental note to slow down and relish in it is what I want my focus on.
Be Present
Follow along and try to do something for yourself each day this month. Maybe it will flow over to March and become part of your lifestyle. Maybe, like me, you have plans but are knocked down. My advice is, get up when you can and take care. That's what I'm doing! I'll do my best, and that's all you should ask of yourself.
How do you show self care and love to yourself or others?
Want more advice on how to become a better advocate for yourself? Try taking a bath or diffusing oils (smells are a sensitive subject, so find what works for you!)
Sign up for our newsletter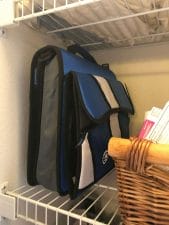 Giveaway and review of med manager, a way to organize pills and documents conveniently all in one case
Read More

→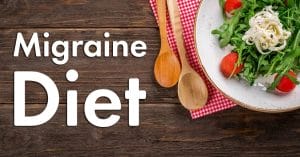 I saw my migraine surgeon, and after speaking with him, I decided to reconsider another surgery. I find myself, again, desperate enough to consider it with hopes of long-lasting lowered intensity, duration, and frequency of my migraines. While I'm considering this, I am also trying to be more well-rounded in my ideas for treating my…
Read More

→

This year, I started a Miles for Migraine virtual walk virtual team. "Miles for Migraine is a registered 501(c)(3) Non-Profit with the mission of improving the lives of migraine patients and their families, raising public awareness about headache disorders, and helping find a cure for Migraine. Additionally, Miles for Migraine produces fun run events, typically…
Read More

→
Allay Lamp- Green Light Therapy