Take Away 2018: My Migraine Life
Take away 2018 for My Migraine Life is a lot! Another year of living with migraine and another year learning how to better care for me. There have been so many updates and improvements.
2018 Giveaway
This week, a fellow blogger, Invisibly Me wrote a thoughtful write-up about my diffuser giveaway.  Check her blog out, she's awesome! It touches my heart that the items I'm giving away are bringing such joy to my readers!
Sarah is an incredible writer with a blog that is as much about raising awareness as it is to provide support, encouragement and information when it comes to migraines.
Design Your Own Diffuser Giveaway
Self Care, Love, Bath and Body Giveaway
Take-Away for 2018
Thank you for all of the wonderful products I work with!  Your dedication and integrity in your products allow me to promote your products with pride.  Your generosity has sprinkled joy all through the world through My Migraine Life.
 I love sending packages to my readers! Migraine and chronic illness fighters spend so much money on products! (myself included).  A gift of potential relief is priceless.
Who Wants a Gift?
Above all, thank you to my readers for the support!!!!  Your comments inspire and your participation strengthens our community.  Continue to follow, comment, like, and SHARE my posts in 2019.  Migraine awareness can simply be changed by speaking about it and spreading knowledge and support.
THANK YOU, THANK YOU, THANK YOU
May we all have a healthy, happy, safe New Year!
Take a Look Back at Highlights
Best My Migraine Life posts of 2017
My Migraine Life 2016 highlights
A top Migraine Blogger for 2015
[UPDATED] and Ahead at the Future
My Migraine Life Highlights 2019
Sign up for our newsletter
I went to Disney World for 3 days and I could probably write a book on it.  Instead, I'm going to focus on three things.  Where to begin? Disney World is called the happiest place on earth for a reason.  If you've been following me from the beginning, you know this is not the first…
Read More

→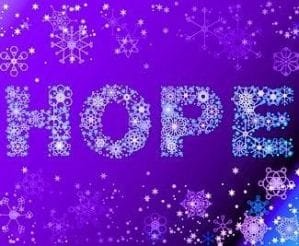 What do you do or say to help others have hope with Migraine? Over the years, I have had hundreds, if not thousands, of pieces of advice about my Migraines. Most of the time it is well-intended but wildly misunderstood. Just do this; why can't you do that? All you need is… Well thank you,…
Read More

→
Social distancing is so crucial in the fight against COVID-19. Anxiety grows with each day and how every person reacts to it. Knowing this virus is coming, is here, and lurking inside so many people spreading so many germs is like a movie. My family has been quarantining us for several days. My husband works…
Read More

→
Allay Lamp- Green Light Therapy