Good Greens Wellness Bars Giveaway
Good Greens Wellness Bars Giveaway is about to begin! This week is about treating yourself well and fighting migraines with food and fitness. During the week, I will be posting about how eating Good! Makes you feel better and find what makes your body feel better physically. With migraines, it's hard to eat well, work out, and take care of myself the way I'd like. I hope that this week is a reminder and inspiration to do the best you can!
So here it is….My next Migraine and Headache Awareness Month 2016
Good Greens Wellness Bars Giveaway
Please follow along via newsletter, Facebook, Twitter, and Instagram. They all offer a variety of migraine topics.
This week I will give away 2 Good Greens Wellness Bars swag boxes given to me by Good! Greens. Although they were provided to me, my opinions are my own and I look forward to putting a smile on two lucky winners' faces!
Each box will include the following:
A Good! T-shirt with slogan
2 Stickers
                  Who doesn't want to spread this message?  With so much negativity surrounding us maybe, you can be a reminder of the Good!
            It is recommended to drink a lot of water with dehydration being a migraine trigger.  I drink as much water as I can to prevent and recover.
3 Good Greens Wellness Bars Giveaway
My kids love them and so do I.  I buy a variety of bars and they always ask for
 Good Greens Wellness Bars.
"Good is a mindset that drives everything we do and make. It's about good ingredients, good practices, and a good community. At Good! Greens, our goal is to help everyone be their best good. Whether it's on the playing field, at school, or work – Good is what we eat, how we care for ourselves and each other, and the promise we bring to the world in wellness, humanitarianism, and spirit. Good drives everything we do, and we encourage others to do good as well." Good!Greens
Check out Good! Greens post on Migraines
If you'd like to order online use code migrainelife for 20%off
How do you try to be Good!?
Enter Good Greens Wellness Bars Giveaway
Visit My Migraine Life Facebook page
Please like it so you can continue to follow (this is not mandatory but recommended)
Comment on how you try to be good.
Additional entry: follow @migrainelife on Twitter
Find me also on Instagram (MyMigraineLife)
The contest will run from 6/18/2016 through 6/25/2016.
U.S. residents 18 or older only but please continue to follow and comment.
This promotion is in no way sponsored, endorsed or administered by, or associated with Facebook.
By entering, entrants agree to a complete release of Facebook
This isn't the first Giveaway from Good Greens! Thank you again!
Sign up for our newsletter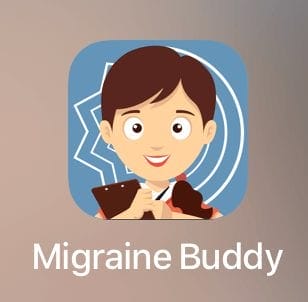 Migraine Buddy App is a migraine and headache tracking app.  They already have a version for Android and it has been a great success.  Migraine Buddy is a tracking and reporting app.  It is designed by neurologists and data scientists.  After speaking with them, I found that they are a group of people who genuinely…
Read More

→
A migraine service dog (migraine alert dog) is life-changing for Hannah Shelton. She is a girl who needs assistance and needs help with the finances associated with it. When I first started blogging I wanted a creative outlet that allowed me to tell my story. In order to better understand myself, I hope I can…
Read More

→
Simplicity is the key to happiness with migraine.  I think just like beauty, happiness is in the eye and mind of the beholder.  I have always been very happy and grateful for my life.  My life is surrounded by people who love and support me along with privileges that not all people get the opportunity…
Read More

→
Allay Lamp- Green Light Therapy