Green Light Therapy for Migraine: Allay Desk Lamp Light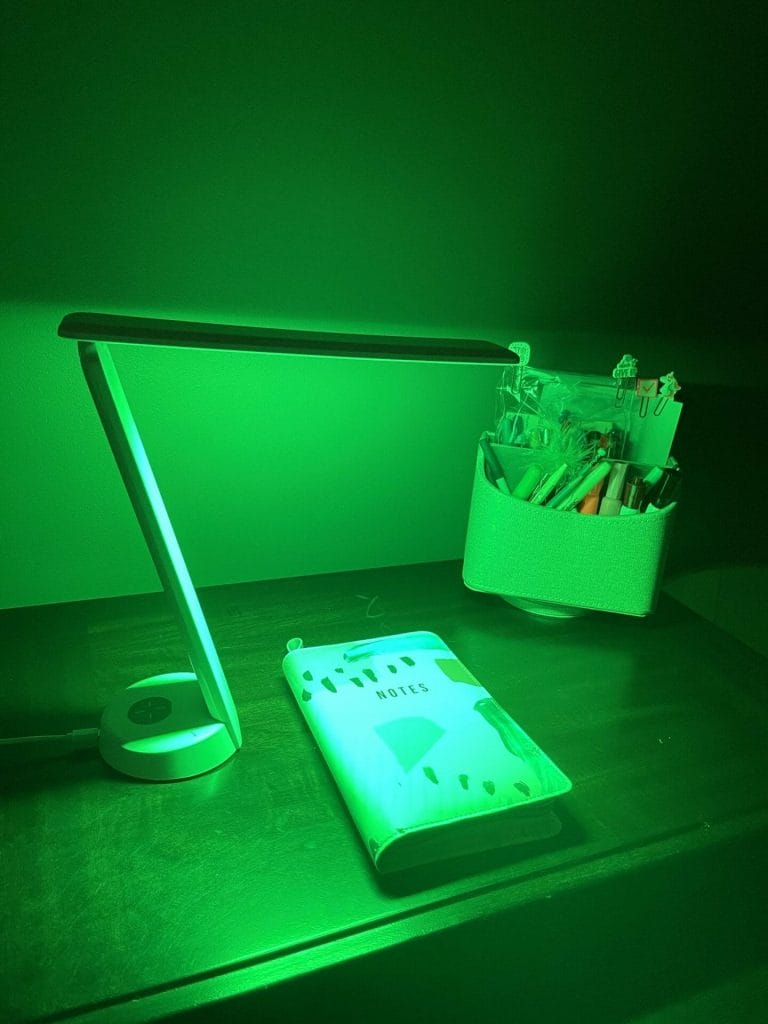 Recently, I've been trying the Allay Desk Light after loving their green lamp. I use green light therapy for migraine which reduces my light sensitivity and pain. The desk light offers the same benefits as the Allay lamp but in a thinner design made for workspaces. In this post, I'll tell you about the Allay desk light, the differences from the lamp, and have a GIVEAWAY  and DISCOUNT CODE!
The Allay Desk Light was given to me in exchange for my honest review. The links I use may be affiliate links which means I'll receive compensation. This money supports My Migraine Life, thank you! Remember that I am not a medical professional and any new treatment should be discussed with your doctor.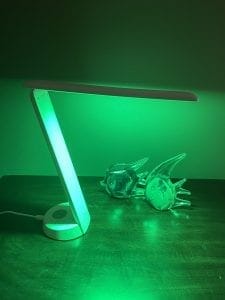 What Color is Good for Migraine?
Let's begin with why the narrow band of green light may decrease headache pain or other migraine symptoms.
"A very specific narrow band of green light – which is the only light emitted by the Allay Lamp – generates small electrical signals in the eye and brain and therefore does not hurt people with light sensitivity. …After years of migraine research, Harvard neuroscientist Dr. Rami Burstein discovered a unique narrow band of green light that creates smaller electrical signals in the brain than everyday light."-Science
How does the Allay Desk Light Work?
Simply, turn it on with a short press and hold a long-press to brighten. The Allay desk light starts at the lowest intensity which is beneficial since sudden light is triggering for me. Hold the indent to adjust brightness. Short-press the button to switch between green and white light mode.
A cool feature is that I can charge my phone with a wireless charging base. The desk light needs to be plugged in and used with a phone that supports wireless charging for it to work. Plus, it folds down and takes up very little space while still being lightweight. It is recommended to use Allay light for at least 30 minutes for the best experience or longer. When fully charged, the Allay desk light can shine for up to 32 hours.
Green Light Therapy for Migraine
The good news is, you can try Allay for 40 days risk-free. Try it and if you don't love it, get your money back. The Allay Desk Light costs $89 (desk light discount). People are trying Allay for all kinds of reasons – from reducing stress and anxiety to helping them fall asleep – and Prof. Burstein is working on further research. You never know what you may be helping or soothing by using green light therapy.
Allay Desk Light vs Allay Lamp
Both lights give the same quality green light therapy. The green desk light illuminates a focused area with the patented Allay narrow-band green light wavelength. The "throw" of the light is more direct.  The Allay Lamp illuminates the entire room and area with green or white light. When I use the lamp, I use it to play games with my kids, as my only light in a room and in a way that illuminates a big space.
The Allay Desk Light directly streams green light in a more precise way. This is great for extremely light-sensitive people with migraine, like me. The 180-degree arm is designed to shoot light in a smaller, more direct way while still giving the benefits of Allay green light. The desk lamp is thin and sleek in style. It is lightweight and easily portable.
The question I'd ask yourself when purchasing is, how much light do I want and how will I use it? If you are looking to illuminate your room, then I'd go with the original Allay Lamp. I use it when I'm cooking as my only light when we play games at night, and during bedtime stories. We've also used it for power outages. The cost is $149. (But you can get $25 off ) If you are looking for a more direct green light experience for reading or smaller throws of light, then I'd go with the desk light. Really, you can't go wrong. They both provide the patented green light therapy for migraine.
Allay Desk Lamp Review
While I think of the desk lamp as something I would be reading under, I use it for different reasons than that. I have been using green light therapy for migraine next to my bed. I already have lots of things on my nightstand, so the small design fits perfectly.
The desk lamp is the most beneficial, for me, in the middle of the night when I'm fumbling around for medication. I often wake up with migraine attacks and it's scary and disorienting. If I flick on a regular white bulb during this time, my migraine attack gets exasperated. But when I lift the Allay desk lamp arm, I light only a small space with green narrow light. I can keep it dim or brighten it enough to light a path to the bathroom or my nightstand to reach for relief.  Since it shoots the light down, my room is not fully illuminated and the light doesn't trigger my migraine attack further. My eyes are not overstimulated or pained and I'm able to return to sleep more easily.
There is something so soothing about Allay's green light and I can see why research is backing it. When using it, I get a sense of calm when typical overhead lights make me feel tense. The green is hard to photograph and often doesn't show the soothing color that it is. The desk lamp offers a less expensive option with a more controlled light source.
Allay Giveaway and Discount
Now that I've got you convinced, I've got a big announcement! Because it's Migraine and Headache Awareness Month, (during the original publish date), I have partnered with Allay to give away one Green Light Desk Lamp! This is an amazing opportunity and a way to give back to the community that deserves so much!
Additionally, if you purchase through my link and use the discount code mymigrainelife, you can get $25 off your purchase.
ENTER GIVEAWAY THROUGH THE LINK BELOW
MANDATORY FOR ENTRY: FOLLOW @ALLAYLAMP AND @MYMIGRAINELIFE on Instagram
contest runs 6/13/2021-6/13/21
This giveaway is not affiliated with Facebook, Twitter, or Instagram.
Entries must be through the link in this post in order to enter.
U.S. and Canadian residents only, 18 or older
A winner is chosen and notified via email.
 A new winner is chosen after 48 hours if not responded to.
Sign up for our newsletter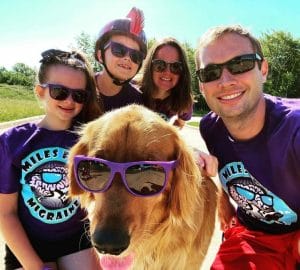 Shades for Migraine is a campaign by the Association of Migraine Disorders (AMD). It is an annual event. I have participated in Shades for Migraine since its launch in 2017 and have won in both the pets and funniest photo categories. Over the years, the campaign has hit the streets of New York City, passing out…
Read More

→
I live with pain haze, brain fog, mommy brain and migraine. It's A LOT! Migraine I got a migraine after the 4th of July (which was not a surprise, I get a migraine on every holiday) that lasted a few days and was severe. I spent the remainder of my week recovering. So when I…
Read More

→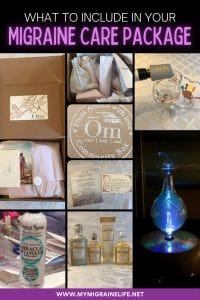 Thinking about sending a migraine care package? Sometimes it's so hard to find how to support a loved one, near or far away. How can I help someone with a migraine? I have come up with the best gifts if you are creating a migraine care package. I use these products to help avoid triggers…
Read More

→
Allay Lamp- Green Light Therapy