Haturday for Heads: Migraine Research Foundation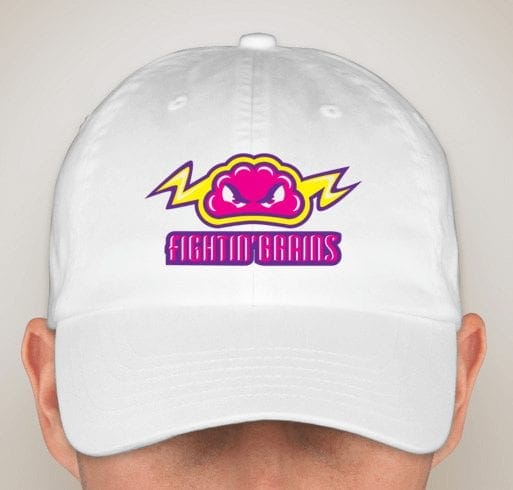 Haturday for Heads is created by a woman named Katherine (Katie) Janquart. She lives in Boise, Idaho and is a fellow migraine sufferer. Katie was first diagnosed with migraine disease in her teens and has had chronic migraine for the past 15 years. She decided early on in her migraine journey that she wanted to be an advocate for people like us.
Last year she formed a group called Migraine IDAHO and launched a page on Facebook. Her vision for Migraine IDAHO is to offer support, awareness and information on migraine. She also believes that one of the biggest ways she can help people with migraine is to help fund research.
Migraine IDAHO
Last year Migraine IDAHO did an event on the second Saturday in April called Haturday for Heads. She had a local restaurant donate part of their sales for the day, a silent auction and a crazy hat contest. All the proceeds went to the Migraine Research Foundation and they worked with the Chronic Migraine Awareness organization.   I love this idea and the Migraine Research Foundation.  I supported MRF through my own Jamberry fundraiser and feel that research is crucial in helping migraine sufferers.  I'm happy to spread the word about Haturday for Heads
This year she will still have a get together at the local restaurant where part of the food purchased will be donated. She wants to blow last year out of the water and make Haturday for Heads an event that people will remember and look forward to in following years. If you are in the area, please stop by to support.
Haturday for Heads
Since the event is named Haturday for Heads a hat with a special design specific to this event will be available for purchase. On the day of the event anyone who has a hat, can post pics in their hat no matter where they are in the world and be a part of the event.
We believe that this event can raise awareness. We both are dreamers and reaching for the stars hoping to unite migraine sufferers all across the world so that their voices can be heard. I am happy to support Katie and her efforts to raise money for Migraine Research Foundation. Please share this and participate in whatever way you can.   If you are unable to participate please share it and spread the word.
Check out other ways I promote, support and fundraise for!
Sign up for our newsletter
Teacher mom's work-life balance is tricky. Is being a teacher and a mom a benefit or a drawback to teaching? I've seen it both ways, and they both have advantages and disadvantages. After many years of staying home with my children, I returned to teaching. While returning to education, the question, "Is having children a…
Read More

→
How do I avoid migraine while travelling? I love to travel but inevitably get a migraine attack before, during, and after. I have been lucky enough to travel all around the world and unlucky sufficient to have migraine attacks in most of those places. These experiences taught me many lessons and ways to pack and avoid…
Read More

→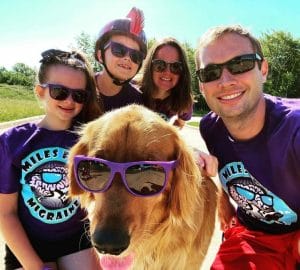 Shades for Migraine is a campaign by the Association of Migraine Disorders (AMD). It is an annual event. I have participated in Shades for Migraine since its launch in 2017 and have won in both the pets and funniest photo categories. Over the years, the campaign has hit the streets of New York City, passing out…
Read More

→
Allay Lamp- Green Light Therapy