Best Headache Hat Ice Halo for Migraine
My favorite migraine product is Headache Hat Ice Halo for Migraine and other ailments! Ice therapy is crucial in treating migraine. If you have been following me, you know I talk about and wear the Headache Hat ALL. THE. TIME! I have a freezer and have given it to all my loved ones. I believe I bought 4 last year for Christmas to give to others. It gives me instant migraine relief at home.

*I was given the Headache Hat to review and am an affiliate. I will be compensated if you choose to buy through the links provided. Thank you!

Drum roll, please……there's a new style!

Headache Hat Go

This variation on the Headache Hat allows for the versatility of switching out the ice. The band can be loaded with the included ice mats that are 2 rows of 10 cubes each. Freeze the ice mats and then load them into the wrap. The fit is slightly different than the Headache Hat because the cubes are connected, and there are two rows, so more targeted on the temples and forehead. Comes in all black and space dye/black.
Full Details

---

Made in the USA

Materials: Wrap: Cotton spandex blend, 8% lycra; Ice packs: Purified water, polyethylene, laminated nylon film

Care: Wash by hand in lukewarm water with mild soap. Lay out to dry

Includes: One Halo Wearable Ice Pack with ten ice cube pouches

Instructions: Store in the freezer for five hours or more to freeze. Use it for 20 minutes or as recommended by your doctor

Ice pack securely fastens allowing you to move around during use

For soothing migraines, headaches, and other body aches

Great for use while exercising to stay cool

Fits heads with circumference up to 24 inches

Due to fabric pattern, slight color variations may occur in the Pink Multicolor Space Dye

Please note: Consult with doctor for use longer than 20 minutes

Dimensions: 24″ x 2″ x 1″

Weight: 0.7 lb
Real ice cubes coated in a thin plastic layer are long-lasting without the water melting on you. 24 ice cubes (8 in each of the 3 rows) are individually placed in a flexible cotton polyester blend and can be moved and wrapped around the head right out of the freezer (or refrigerate for cool relief).

Price Ranges from $19.99-$39.99
A skinny version of the Headache Hat – cute enough to wear out! This is a one-row band with 10 cubes inside. More than for headaches, this band is excellent for cooling down and wearing around the neck; use it on elbows, wrists, or knees too! Pink and white TyeDye. Store in the freezer and use when needed. Throw it in the cooler for those hot ball games too!
They now have kids' sizes and even more!!!!! I don't know how I could live without The Headache Hat, and I'm so excited that they keep expanding and listening to their customers by making more!
Instant Migraine Relief
Must check: https://www.mymigrainelife.net/time-for-another-givewaway/
Sign up for our newsletter
While visiting NYC for3 days, we explored the city and found our 10 favorite things to do and eat.
Read More

→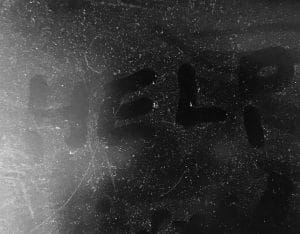 Allergies and headaches go hand in hand with me. Several years ago, I had sinus surgery.  I get a lot of headaches from allergies. I have suffered from sinus issues and infections my whole life (just like migraine).  After many sinus infections, this year I decided to look for more answers on why I'm still…
Read More

→
One of the first signs that a migraine attack is coming is my migraine sugar craving. I have a lot of good habits that I follow every day to manage migraine. If I ignore the things I do to live preventively, I will probably be bedridden permanently. The list changes constantly, but I'm diligent and…
Read More

→
Allay Lamp- Green Light Therapy