Invisible Project: Special Edition Migraine
Invisible project has created a special edition. It is based on Retreat Migraine 2019. Last year, I had the opportunity to go to the first-ever Retreat Migraine in San Antonio, Texas.  It was a very difficult weekend for me. Yet, impactful still the same.  The book is all about the weekend and the powerful people behind it and attending.
What is The Invisible Project?
The Invisible Project is a magazine in its 10th year. It has published a total of 15 issues and counting. The magazine began covering general chronic pain. It grew into more specific themes like migraine. Tens of thousands of copies are distributed across the country and each year. They go to patients, caregivers, and health care providers. This publication highlights stories and photos from real people about their day-to-day lives.
What is Retreat Migraine?
RetreatMigraine is a conference specially designed for people living with migraine disease.

The goal is to support and strengthen our community from the inside out. Sessions will provide disease and treatment education, advocacy training, and complementary therapy experiences.
The 2020 Retreat will be held on April 17-19. It will be at Redondo Beach and Marina (the Crowne Plaza) Los Angeles, California.  Due to the overwhelming amount of participants, a lottery is available to all that want to attend.  They have increased the amount this year and plan to have more spots available.  If you are interested, the registration lottery for RetreatMigraine 2020 will open on November 1, 2019.
Don't forget to participate in Invisible Illness Week each year.
Sign up for our newsletter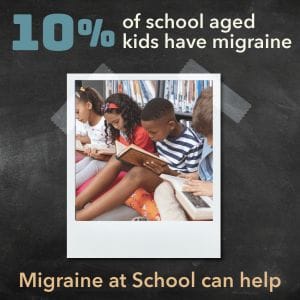 I'm excited to introduce you to a new initiative, Migraine at school. Migraine at School is an initiative run by CHAMP and Danielle Byron Henry Migraine Foundation. They have worked diligently to provide resources that create a migraine action plan for schools, parents, students, educators, and more. So far, the Utah PTA passed a historic…
Read More

→
Thank to all of my readers and products. Giveaways are a fun way to say thank you and share migraine and self care related products.
Read More

→
Stomachaches and migraine, I have always had severe nausea and vomiting with higher level migraine attacks.  The pain becomes too much and my body just heaves in pain.  This weekend was no exception.  Lately I've had severe nausea with even my lighter daily migraine.  I knew it wasn't a virus and I knew it was…
Read More

→