The Invisible Project: Special Edition Migraine Retreat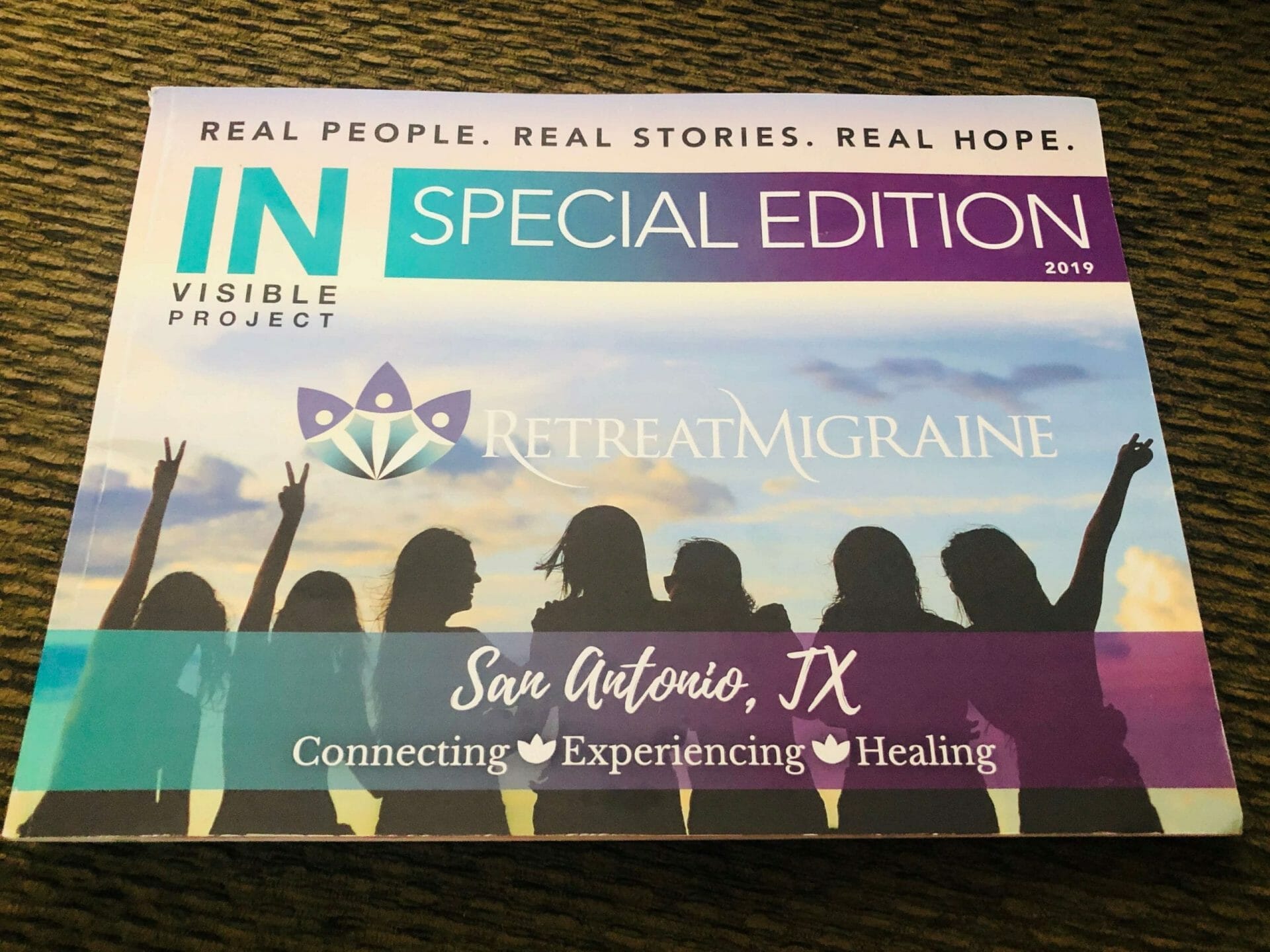 The invisible project magazine has created a special migraine edition. And look who's featured…Me! It is based on Retreat Migraine 2019. I had the opportunity to go to the first-ever Retreat Migraine in San Antonio, Texas. It was a tough weekend for me yet impactful still the same. The magazine is about the retreat and the influential people behind it and attending. I appreciate being featured more than once. It is fun having my participation documented and reading about others that were there. It is the cherry on top of my trip hosted by Champ.
What is The Invisible Project?
U.S. Pain Foundation is an "organization created by people with pain for people with pain. U.S. Pain recognizes and validates the challenges 50 million Americans endure every day. [They] strive to be the leading source of support for those living with pain, as well as their caregivers and care providers."
The Invisible Project is a magazine created by the U.S. Pain Foundation to make the invisible visible. It has published a total of 15 issues and counting. The magazine began covering chronic pain and now focuses on a specific theme like migraine disease. Tens of thousands of copies are distributed across the country each year. They go to patients, caregivers, and health care providers. This publication highlights stories and photos from real people about their day-to-day lives.
What is Retreat Migraine? Retreat Migraine is a conference specially designed for people living with migraine disease. The goal is to support and strengthen our community from the inside out. Sessions provide disease and treatment education, advocacy training, and complementary therapy experiences. Retreat Migraine registration.
Don't forget to participate in Invisible Illness Week each year.
Allay Lamp- Green Light Therapy
Sarah tells stories of My Migraine Life. Living life through Migraine consists of advocacy, treatment, prevention, and searching for health and happiness in a positive honest way. Her kids, husband, dog, family and friends motivate her to make a difference in the Migraine World.
The grief of my therapy pet has been an ongoing process! A year ago, I said goodbye to ...
Read More

→
My Be Natural Organics Reviews are here. I have been extremely-low maintenance since the pandemic arrived. I looked ...
Read More

→
The Dear Migraine Book project has been a labor of love created by the volunteers of Miles for ...
Read More

→