Migraine Lyfebulb Ambassadors: Connecting Patients Like Me
This post introduces you to migraine Lyfebulb ambassadors and the patients like me that it connects. I am a migraine Lyfebulb ambassador and had the opportunity to attend one of their workshops before COVID-19 in New York City. It has taken me nearly a year to write about it, but I've reflected on it often. On one of those trips and experiences, I walked away saying, "That was SO meaningful, and I'm proud to be a part of it." I met incredible patients like me and have continued to cheer them on virtually since our meeting.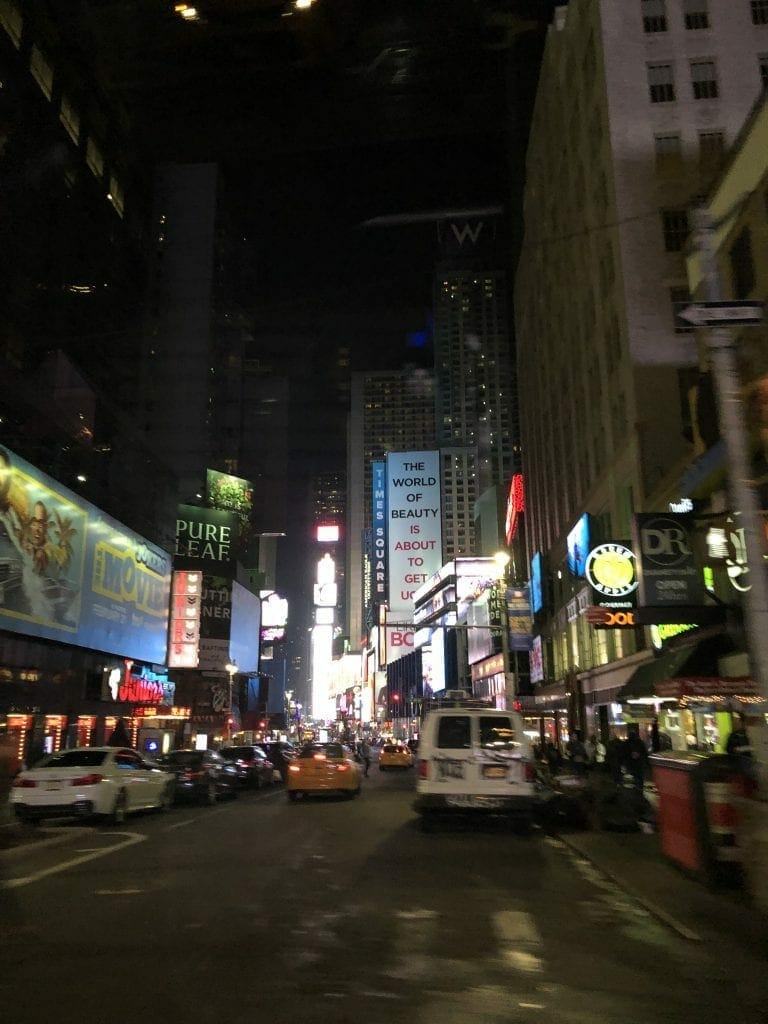 Lyfebulb
Lyfebulb's mission is to reduce the burden of chronic disease through the power of the patient. They connect patients like their caretakers and me to share experiences, raise awareness and improve the quality of our lives. The workshop I attended did all of those things. The disease areas that they work in are transplantation, chronic kidney disease, diabetes, IBD, MS, psoriasis, migraine, cancer, chronic cough, mental health, and substance use disorders.
Founder Karin Hehenberger
Initially, I was highly impressed with Karin. Her resume reads as follows: she received her MD and PhD degrees from the Karolinska Institute. She did her post-doctoral fellowship as a JDRF stipend recipient at the Joslin Diabetes Center, Harvard Medical School. Her chronic illness story revolves around Type 1 Diabetes. She received a kidney transplant that saved her life and a pancreas transplant that made it worth living again. Being insulin-independent has transformed her life, and she is succeeding in changing more lives with her work.
Karin believes that the industry desperately needs more patient insights. She wants more patients to be invited to sit at the table, and that's precisely what she did. She brought together a group of migraine bloggers, influencers, caretakers, advocates, and patients like me to her table. I am in awe and inspired by how she is turning her life into a purpose with Lyfebulb.
Community Activities
Individuals learn in a plethora of ways. Both in-person and virtually, the Lyfebulb Community is always engaged. Lyfebulb creates multiple ways for the chronic illness community to engage with each other through:
Live events
Panel discussions
Digital engagement products
Blogs
Social media
Workshops
Interviews
User testing
Surveys
Research/insight mapping
Patients Like Me
At our workshop, I connected with patients like their care partners and me. No one in the room felt alone in their migraine journey. "Lyfebulb believes that including patients and their care partners at the beginning of the innovation cycle is the best way to get to the solutions required to market at scale." First, we discussed pain points and insights into the migraine community. Then, we brainstormed in all different directions.
We tried to solve the challenging problems which come with chronic diseases. It felt like sitting in a room with strangers, and by the end, we were hugging, and I missed these people as I flew home. By connecting with patients like caregivers and me, we were different yet the same and wanted to do something about migraine. 2 weeks later, my school shut down, and life as we all knew it screeched to a halt.
Post Workshop
Then, I watched my fellow migraine warriors live through a pandemic (and still are) while facing our chronic illnesses head-on. Doctor's appointments changed, therapy changed, and accessibility to everything changed. I watched New York City, the place I had been just a few weeks before (and was still beaming from), empty and struggling.
I wanted to write about this experience for so long. But honestly, I've had trouble getting my thoughts around our round table discussion and how much changed. In reality, I feel bonded with these people in a way I could have never expected. To this day (almost a full year later), I still have not been to another in-person migraine event. I haven't hugged patients like me, and we all need a hug!
Over this time, I cheered on an engagement, a pregnancy announcement, and all of us evolving to the current situation. I'm so proud of these Lyfebulb ambassadors and to be part of such a powerful group! I felt heard, I felt seen, and virtually, I have continued to feel connected.
Migraine Lyfebulb Ambassadors
"My time in New York was incredible! I had been anticipating my trip to NYC for the Lyfebulb migraine workshop for weeks but wasn't sure what to expect. Nathan (my oldest son) wasn't thrilled about me leaving and said, 'Mommy, you wouldn't be going unless it was essential, right?" What happened in that room was one of the most incredible things I have ever gotten to do and was very important. We sat in a beautiful conference room with the Lyfebulb team and were honestly HEARD.
We all shared openly, connected deeply with each other, and came up with real things and ideas that can make profound, impactful changes for the entire migraine community. I am so excited and empowered to keep advocating for migraine. Sharing our journey with chronic migraine disease may not always be easy, but it is so important. Had I not started my blog years ago and begun to share about my life with migraine, I would not have had a place at the table. I am so grateful to everyone at Lyfebulb for bringing us to NYC and allowing us to be together and make a difference for our community. I can't wait for what's next!"
Emily 
Modern Migraine Mama
"The 8 hours spent in NYC at Lyfebulb with the other chronic migraine ambassadors was life-changing for me. Over the past few years, I have felt so alone and isolated because of this disease—feeling like I have constantly had to legitimize my pain to the outside world. But this workshop changed me—For the first time in a long time, I felt HEARD, respected, and had a real sense of community. Sitting with other chronic warriors, I have never felt more at home!"
Migraine Patient Caretakers
Audrey and her Boyfriend Migraine_Me
"What a fantastic experience to meet with other Migraine warriors and the team at Lyfebulb. I was ecstatic and nervous about flying across the country to discuss living with Chronic Migraine. It's challenging, frustrating, and exhausting. But having the opportunity to talk openly on such personal and painful topics was life-changing. I gained so much insight about chronic life, the hardships we face in the medical community, and the stigmas put upon us while building bonds of friendship and community with you ladies. The support and understanding received then and throughout this incredibly challenging year is inspiring, and the ability to speak about a disease that is so misunderstood is fantastic!
Raising awareness is what I aim to do since living with Chronic Migraine and making the trip to New York for the Migraine Ambassador Workshop hosted by Lyfebulb made me realize that I have completed my hopes and dreams my reality! I hope you, too, can follow your dreams by sharing your story, spreading awareness, and helping make the changes we need to live our best life with migraine."
Em and Kate from Two Being Healthy were also there as patients/caregivers and added significant input. Lyfebulb ambassadors continue to grow. I hope we can someday reunite with these fantastic ladies and introduce myself to others. Some day we can gather again and make a difference in the world of migraine and beyond.
Allay Lamp- Green Light Therapy
Sarah tells stories of My Migraine Life. Living life through Migraine consists of advocacy, treatment, prevention, and searching for health and happiness in a positive honest way. Her kids, husband, dog, family and friends motivate her to make a difference in the Migraine World.
My Migraine Life posts of 2018 have been totaled. Below are the top 10 posts on My Migraine ...
Read More

→
I was given a Huggaroo weighted lap pad, neck wrap, and eye compress to review. Let's say I ...
Read More

→
I received the Radiance diffuser and Master Aromatherapist kit to review. It has been a gift that my whole ...
Read More

→