My mission is to relate, educate, empower, and support individuals with migraine, as well as their families and caregivers. I seek to break down stigmas associated with migraine and headache disorders to promote an understanding of the impact that chronic illness can have on a person and family's daily lives.
I share personal stories, resources, coping strategies, and information about fundraising and events in the migraine and pain communities. I work towards advocating for more funding, awareness, and healthcare policies related to migraine management. I have an interest in how migraine and headache disorders are talked about and seen in the media.
Overall, I aim to create a supportive and informative space for those affected by migraine, while also striving to improve the broader understanding of this debilitating condition.
I engage with a wide range of stakeholders. I have had the opportunity to work with many amazing organizations to help improve funding, awareness, research, and community in the migraine world and beyond.  
For further inquiries on how we can work together, please email mymigrainelife@gmail.com.
Remember that advocacy is a long-term effort, often taking time to see significant changes. However, by building a strong and informed advocacy network and consistently pushing for increased resources and awareness, we can make a difference in the lives of people affected by migraine and headache disorders.
Follow Sarah on Social:
I started as a migraine advocate in 2014 and the first place I started was Migraine and Headache Disorder Awareness Month. Then I found Miles for Migraine. The rest is history...
Migraine Organizations I Support
Miles for Migraine
Team My Migraine Life has FUNDRAISED $10,000 and counting...
Why I joined up with Miles for Migraine
Director of ACT Now: Training Program for Fellows and Patients
Cleveland walk/run/relax
Advocate Award, Largest Fundraiser, Largest Team. Patient Perspective 
Advocate Award, Largest Fundraiser. Largest Team. Patient Perspective
Phoenix walk/run/relax
Additional  Miles for Migraine Resources:
Healthline
Healthline Migraine Video: Meet me at the Race
U.S. Pain Foundation
Collaboration with Family Programs
Advocacy training program
Invisible Project: Special Edition Migraine Retreat
Headache on the Hill
Headache on the Hill Ohio Representative 2021, 2022, 2023
Shades for Migraine
Winner of Shades for Migraine funniest photo, pet, and featured in Times Square in New York City.
Migraine at School
Migraine at School Ambassador
CHAMP Coalition for Headache and Migraine Patients
ECHO member- advocacy training program
Migraine World Summit
Migraine World Summit affiliate
Migraine Celebrity Interview
Sponsored Khloe Kardashian Interview
WebMD
VIDEO- Going the Extra Mile for Migraine Relief
Lyfebulb
Migraine Advocacy Websites You'll Find Me On
Prevention
Interview: Though there are a lot of dark days, there is also a lot of joy.
Migraine.Com
American Migraine Foundation
Migraine Author: Balancing Chronic Migraine and Motherhood
How to Find a Migraine Specialist
Teva Life Effects
New Life Outlook
Migraine Contributor
Voyage Ohio
Sponsored Posts
Amgen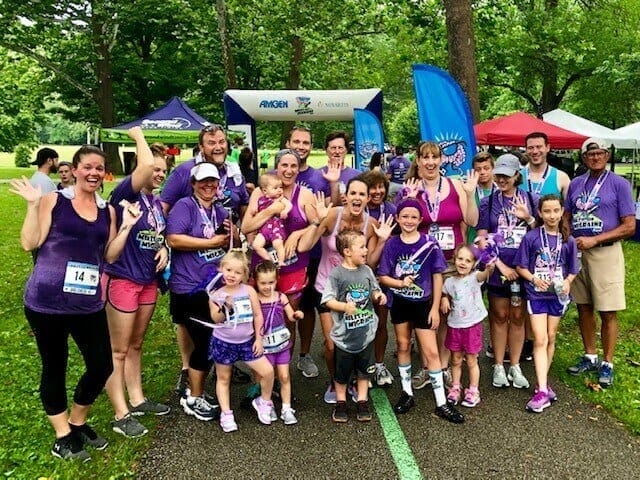 This weekend was the Miles for Migraine walk/run/just relax event in Cleveland. My home town!! Last year was the first year and this year I wanted to step up my fundraising and team efforts. Wow, did ...