Migraine Awareness Bracelet GIVEAWAY
This week I am giving away a Migraine Awareness Bracelet. As the last week of June continues, so do the GIVEAWAYS!  To end the month, I encourage you to continue advocating throughout the year.  But how do you advocate?  How do you show support for migraine awareness and continue to help?  It's not as hard as you think.
I simply wear purple.  Purple is the color of migraine awareness.  I like to wear purple in hopes that someone will comment on it and I can explain how purple represents migraine awareness.
Another way I show support is by wearing migraine gear.  I have t-shirts from events that I have supported and donated to.  I'm a walking advertisement for the cause when I simply wear my tshirt.
"The migraine cause was created almost a year ago. The mission has always been to raise migraine awareness and to help find a cure through bracelets since 15% of sales are donated to the National Headache Foundation. " www.themigrainecause.ecwid.com
I have partnered with the migraine cause to giveaway 3 migraine awareness bracelets.
To Enter:
Visit and Like My Migraine Life on Facebook (liking is not mandatory for entry but recommended)
This promotion is in no way sponsored, endorsed or administered by, or associated with Facebook.  By entering, entrants agree to a complete release of Facebook
Leave a comment on How you try to spread awareness?  And who you advocate for?
Additional entries
Follow @mymigrainelife on twitter
Tweet about the giveaway
Follow also on Instagram
U.S. residents only.  Starts today and ends 7/6/2016
Good Luck!!!!! Please share with anyone who may want to wear a migraine awareness bracelet and continue to spread the word of how serious living with Migraine is.
Other Migraine Awareness Month Giveaways
Sign up for our newsletter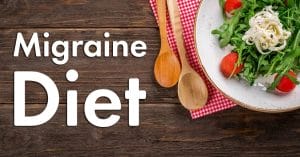 I saw my migraine surgeon, and after speaking with him, I decided to reconsider another surgery. I find myself, again, desperate enough to consider it with hopes of long-lasting lowered intensity, duration, and frequency of my migraines. While I'm considering this, I am also trying to be more well-rounded in my ideas for treating my…
Read More

→
Running for Research is here! It's that time when the leaves are changing, the air is getting crisper, and it's time to donate. During the Fall, I participate in many charity walks. I love that I am making a difference for my cause. Virtually Walking or Running for Research Runnin' for Research 2015 Runnin for Migraine…
Read More

→
Zecuity Patch was a discontinued migraine patch that did not work for me. I just ran across this article I wrote in 2016 for New life outlook. It is just another reminder of all the crazy things I try to feel better! It's an informative experience that you can learn from. I'm constantly trying new medications, therapies, and lifestyle…
Read More

→
Allay Lamp- Green Light Therapy