Spreading Migraine Awareness through Children
Please Watch this Youtube Video.
I am proud of this girl for spreading awareness for Migraines and the heartbreak she needs to. You see, I am that little girl. The pain is the same at different times, in other generations, and on various pills. I had my first migraine attack when I was 5, and I am the 10% that suffered before age 12.
I feel alone while millions of us suffer and so many take care of us. I have fought the stigma all of my life, feeling misunderstood and missing out on more events than I care to recall. I wake up every day in pain and go to bed in pain. I can't remember a time that this wasn't so. When Lindsay held up the card that said "some will outgrow it", I did a silent prayer that she would be one who did so with my eyes shutting to hold back tears.
(Crying triggers a migraine, and I'm coming off a 5-day binge of pain, so I refrained from letting my emotions rush out of me as they wanted.) I could barely do so when she held up the card that said, "many will not." I wanted to cry for myself, for the millions like me, and for the possibility that if I have passed these monsters onto my children migraine awareness.
Please like her video and share it. My favorite part of the video is when she holds up her name and gives the most beautiful and innocent smile. She is in life-altering pain, and her spirit shines through. Too many children are in pain and continue to be for life.
Suppose the background noise bothers you as I did put it on mute. Her words still speak as loudly!
Sign up for our newsletter
Does CBD or Hemp Extract Work for Migraine? Giveaway, coupon code and possible relief from symptoms
Read More

→
As a Disney lover, I have always loved Aladdin and the thought of a whole new world. In fact, I have the poster in my children's playroom and I look at it often. In the picture, Aladdin is being someone that he's not. He's pretending to be someone that the princess would like. Or so…
Read More

→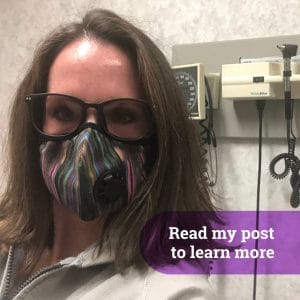 My Migraine Life changed during the COVID-19 pandemic. I feel COVID-19 has changed our lives forever. On March 12, I woke up, taught my preschool class and by the end of the day, COVID-19 and our governor had shut down schools and the lifestyle we knew. I walked out of my classroom and never entered again with…
Read More

→
Allay Lamp- Green Light Therapy