Migraine Diagnosis: Where does that Lead you?
Your migraine diagnosis may be new, but the disease is not. Millions of people are diagnosed with migraine and every case is different.  So what's your diagnosis?  What's my diagnosis?  What does it mean to be diagnosed with migraine and how does that help?  Here's my non-medical opinion. See a doctor for medical advice.
Migraine is a Spectrum Disorder
As an intervention specialist and someone who has worked with people with cognitive disorders I relate.  It has been really helpful in understanding how the brain works, fails, and where diagnosis and treatment can lead.  I think an example that I can best use to describe the migraine spectrum is comparing it to Autism.  
If you have ever met someone diagnosed with Autism, you understand that that person is an individual and like no one else (and aren't we all?).  Although, these individuals possess some similar factors that place them on the Autism spectrum.  Does every person with Autism look the same, act the same, react the same, learn the same way, and have the same health and reactions to treatment?  The answer is an obvious no. 
Where one person may seem to have some slight social issues and not much more, another individual may need 100% care for various extreme behaviors.  You may have a full conversation with one person and another may be completely nonverbal and ambivalent to personal interactions.  While one person may see improvement with dietary and behavioral therapy others may require heavy medications and need full-time care with little improvement.  Everyone is different! But just like with Autism, a migraine diagnosis can send you on a better path.
Migraine Diagnosis
I have seen my neurologist for many years and I decided to ask her what my migraine diagnosis was.  I knew the answer was a chronic migraine.  In the beginning, it was important to be diagnosed with something.  It gave me great relief that I, indeed, was sick and not making it up to issues as I was led to believe by so many.  With my diagnosis, I felt vindicated and believed since I was diagnosed, I would be cured.  Years and years later, I know better.  My diagnosis is no longer as important as my journey.   I have been through so many medications, therapies, and procedures that I'm not as concerned about my diagnosis versus my treatment now.
So why ask about my diagnosis?  As I said, in the beginning, it was huge!  It provided me with a starting point and that is what seems to be the best place to start.  Just like people diagnosed with Autism, it's only the beginning and an idea of where, to begin with, therapies, tests, treatments, and more.  It puts me into a category that I need to find where I fit.  I no longer go to my neurologist to look for a cure or think she is going to hand me a script for a pill that will make my disease go away.  I was stuck in this mindset for years! 
Migraine Diagnosis Criteria
Migraine Diagnosis Acceptance
I now know it takes work!  Just like in teaching,  I know I can help at school but work needs to be done at home.  They can't come to me to solve their shortcomings like I can't expect my doctor to help me without putting in the work myself.  My diagnosis has become the place I started and the road that I have traveled to. 
I helped with the process of diagnosing students and I had parents fight to put a label on their children.  All of us have labels. My diagnosis doesn't define me.   I think it's what you do with knowledge of your label and what you do with it.  You have a choice to ignore it, to get more opinions, follow your path, and problem solves along the way.  Once I realized I wasn't going to be cured and that I needed to fight with a well-rounded approach to many therapies and lifestyle changes, I was empowered.  My label is just part of who I am.  I am a mom, a wife, a daughter, a sister, an aunt, a friend, a teacher, a blogger, a dog and chocolate lover, a travel enthusiast, a Chronic Migraine warrior and so much more.
Do you have a migraine diagnosis? 
How do you feel it defines your journey? 
Sign up for our newsletter
Today marks my 1 Year Blogging about Migraine Life. Exactly one year ago, I started blogging for Migraine and Headache Awareness Month.  I read my prompt and response.  It reminded me that over the course of a year I have learned so much and gained so much insight.  Yet, unfortunately, I'm pretty much the same. …
Read More

→
Please Watch this Youtube Video. I am proud of this girl for spreading awareness for Migraines and the heartbreak she needs to. You see, I am that little girl. The pain is the same at different times, in other generations, and on various pills. I had my first migraine attack when I was 5, and…
Read More

→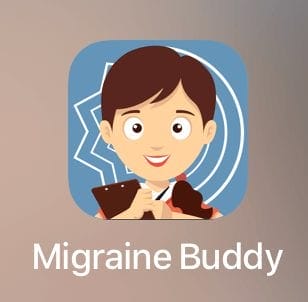 Migraine Buddy App is a migraine and headache tracking app.  They already have a version for Android and it has been a great success.  Migraine Buddy is a tracking and reporting app.  It is designed by neurologists and data scientists.  After speaking with them, I found that they are a group of people who genuinely…
Read More

→
Allay Lamp- Green Light Therapy