Is the Migraine Pose Offensive? Awkward Pose is Harmful
This morning I woke up in a migraine pose. No, I'm not a model in Elle magazine; I'm a migraine sufferer. I wake up with a migraine EVERY morning. I went to bed last night with a migraine because I go to bed EVERY night. Stumbling downstairs to get my coffee on this rainy morning, I was hoping my pain would lessen and my shakes would dissipate so I could drive my kids to swim lessons. After swim lessons, I face over 30 shots at my neurologist's office so I can wake up tomorrow to go to the grocery store. It's not a glamorous life. Instagram and Elle magazine's new headache pose is an awkward pose that is harmful to migraine stigma.
When I opened my social media, I saw this……."All the pretty people on Instagram are doing the migraine pose." They have since changed it to "headache pose" in their title, but the content still exists.
Migraine Pose is Offensive
I scrolled through the article and was shocked to see the popular models Gigi and Bella Hadid and Kylie and Kendall Jenner.  Why am I surprised?
 Over my last vacation, I read Believe Me by Yolanda Hadid.  Yolanda is the mother of Gigi and Bella and wrote a book about her arduous journey with Lyme disease.  Bella and her brother also discovered that they also have Lyme.  The book is about the life of an invisible illness sufferer and herlong, winding, painful, expensive, loss-filled road.  I plan on writing a review of the book and all of the impactful things that I related to as a migraine sufferer.

Now, here stands her 2 daughters who fight by her side for Lyme Disease totally degrading and glamouring MY invisible illness.  All the pretty people are doing it….."Migraine Pose," coined by makeup artist Nam Vo, involves posing with one or two hands pulling your face up by your temples as if you had a, well, migraine."  Where's the "Lyme pose"?  Migraine is not beautiful, it's a neurological disease! In their defense, I'm hoping they were just posing and not specifically mocking migraine.

Kendall and Kylie Jenner are not known for their responsible modeling choices. They seem okay with offending people to make a dollar, but their sister 

Khloe has often been heard to speak of her migraine

. Once again, even the family is insensitive to the extreme nature of this debilitating disease. Once again, hoping they didn't know.
Awkward Pose is Harmful
Many of us are striving to make a face of migraine seen. Elle magazine is NOT showing the front of migraine. When I get a migraine above level 7, I throw up violently, lose speech and cognition, lose the ability to walk, and often crawl to the bathroom. I can't read, drive, be in the light, have sound in my presence, experience muscle spasms, have a sensitivity to touch, and pass out from head pain. That is what a migraine looks like. Not a pretty model "showing off her manicure."
I saw that migraine is trending for ALL the wrong reasons! I'm hoping this educates some.
Here are a few examples of my migraine pose…(In reality, will never photograph my level 10s because they put me in grave danger.)
Did you ever notice how pets sense pain? Humans blatantly disregard each other, while they must not explain to a dog. I'm not showing off my manicure or pulling my face towards the light to look beautiful. I'm surviving and using my best friend and therapy as a way to fight the pain.
But for some reason, THIS isn't trending. I wonder why? Pain isn't pretty and shouldn't be portrayed as a glamorous way to live. An awkward pose doesn't describe a neurological disease.
Comment below with your migraine pose and share this. This is what should be tending! SHARE that migraine is not beautiful.
Sign up for our newsletter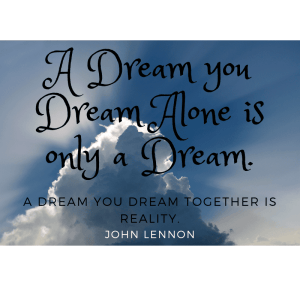 "A dream you dream alone is only a dream.  A dream you dream together is reality."-John Lennon I love this statement, yet it should have the disclaimer….with a lot of hard work. Besides hitting the lottery, I can't think of any dream that can be achieved without hard work and usually needs some luck. If…
Read More

→
My treatment plans change depending on what preventative or abortive medications work for me at the time. Some examples of preventive are Topomax and Botox. I get Botox but the effectiveness is hit or miss and I get different side effects from the injections each time. I never know how I'm going to feel the…
Read More

→
Migraine phantom smell and olfactory hallucinations are both sensory disturbances associated with migraine. They occur at different stages of a migraine attack and have distinct characteristics. To begin with, let's look at the Phases of Migraine, created by Miles for Migraine. Migraine Phantom Smells and Olfactory Hallucinations happen in the prodrome and aura phase. Below,…
Read More

→
Allay Lamp- Green Light Therapy