Migraine Service Dog: Migraine Alert Dog
A migraine service dog (migraine alert dog) is life-changing for Hannah Shelton. She is a girl who needs assistance and needs help with the finances associated with it.
When I first started blogging I wanted a creative outlet that allowed me to tell my story. In order to better understand myself, I hope I can teach, reach, and help others while sharing My Migraine Life.  It's always been easier for me to give help than receive it. When I ran across Shelton's story, I jumped at the chance to spread the word about this family.  I relate to this family a lot and know that I am not the only one who will feel this way.
I am a lifetime migraine sufferer along with being a dog lover and a mother. If you've read my post about my dog you know that she is part of my treatment.  She is not a trained migraine therapy dog. Despite formal training, she understands the cues I give when I'm in migraine mode and supports me emotionally.  Hannah and her family are raising money to get a migraine service dog/medical alert dog.  Her dog will be trained to read her body chemistry so the dog can alert her that a migraine is going to spike.
Help Hannah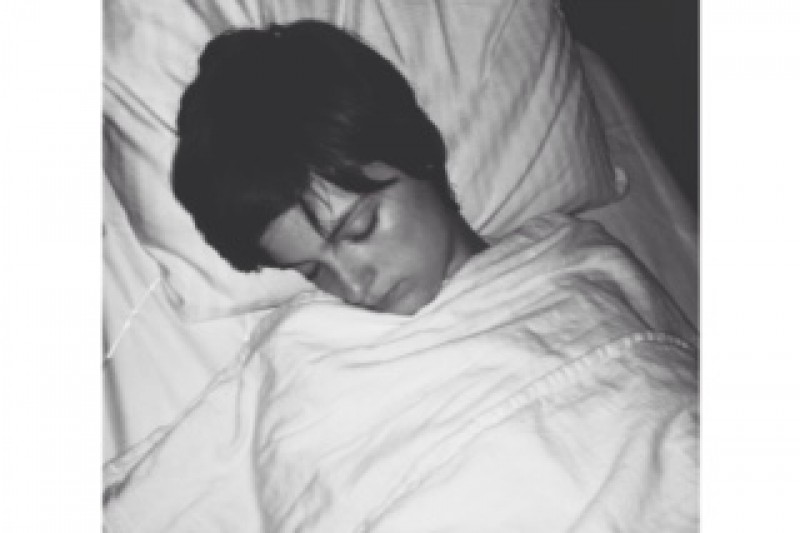 When Hannah's migraine attacks spike, she loses feeling from her waist down causing her to fall.  Falling is obviously very dangerous and frightening for everyone.  Her episodes last anywhere between 10 and 20 minutes and happen somewhere between 8 and 10 times a week.  Hannah's migraine service dog tasks will help with depression, anxiety, panic attacks, and alerting her to take medication and to get to a safe spot.
A migraine alert dog will drastically change her life.   Hannah has suffered from headaches most of her short life but since 2014 she has been hospitalized and in an infusion center for weeks at a time.  Now her migraine attacks last more than 72 hours at a time and causes her to vomit violently.  They have yet to find an effective medication to control her attacks.
Hannah is 16 years old and on homebound schooling until the end of the school year.  When the doctor suggested that Hannah get a medical alert/ migraine service dog, Carol (her mother) set up a page to help pay for the dog, vet fees before getting the dog, and the travel and stay for the intense training.  Carol has a very close relationship with her daughter and naturally will do anything to stop her suffering. She started the GoFundMe in hopes to give her the better life that she deserves.
Please go to Help Hannah Get a Migraine Service Dog (linked expired)  Even if you are unable to donate, it will be helpful to share the page or by post to spread the word of the Shelton family.  Your donation will help change a girl and her family's life in endless ways!
Update on Hannah
Since posting the above, Hannah has received her dog and is thrilled!
Meet Piper
Hannah has had Piper for 8 months now.  As most dogs do, Piper has become part of the family.  But this dog is so much more!  Piper alerts Hannah of a spike in migraine and gets her to a safe place.   As I do, Hannah lives at about a 5 (pain level) at all times and Piper alerts her if it will spike.
She is trained to smell the chemistry change in Hannah before Hannah feels the migraine spiking which allows her time to take her medication and get to a safe location before falling. Because of Piper, Hannah is now able to go to school for part of the week.  She was able to go to Homecoming with her boyfriend (and Piper) and participate in more than she had previously. Piper is trained to tell Hannah to take her meds.
Piper has been a lifesaver to Hannah and provided her so much support.  During one of Hannah's episodes, she fell in the bathroom.  Hannah's mom received a phone call from Hannah that was unrecognizable and jumbled.  When Hannah fell, Piper was able to retrieve the phone (although she was not formally trained to do so) because Hannah was unable to get up.  After Hannah's mom rushed home, she found Hannah laying on the floor with Piper standing by her side.  Piper had been dropping a stuffed animal on Hannah's face to keep her conscious.  This is only one example of how important Piper has been to Hannah and her family.
Make a Wish
Hannah now has been granted a wish from Make a Wish!  Her condition is progressive and debilitating which qualified her for a wish.  It was a long process of meetings with her doctors and back and forth between Make a Wish.  Hannah's wish needed to not only accommodate Hannah's medical needs but also be cognizant of Piper's needs.  The family will embark on a cruise in January!
What is a Migraine Alert Dog?
I never knew about migraine alert dogs until I realized my Golden Retriever was alerting me. During the time that I had her, I went from episodic to chronic and practically daily migraine attacks. At the time, my dog had had knee surgery and was gated in her bed. She had been sleeping and settled then woke up with persistence to get to me. Little did I know, she had identified my prodrome phase (which begins a migraine attack) and wanted to warn me. She was standing, staring at me and I knew she needed to be near to me.
Within 5 minutes of her standing, I was struck with a sudden crashing migraine that escalated quickly. The pain hit so quickly that I was unable to walk to get my medication and needed assistance. When looking back at the event, I realized she was alerting me and if I had taken my medication with her alert, I may have been able to avoid a full migraine attack. It was incredible! After living with me for so many years, my Golden Retriever turned herself into a migraine alert dog perceiving changes physically and psychologically in me.
If you have a dog who seems to be trying to get your attention before you suffer a migraine, you might have a natural migraine alert system as I did.
Some dogs do it naturally. In one study among dog-owning migraine sufferers, over 50% of participants reported that their dogs behaved differently towards them before the onset of a headache. Closer to 60% reported that their dogs had actively alerted them to a coming attack.
Ways Dogs Alert
Nudging
Licking
Circling
Not leaving your side
Barking
Staring intently at you
How do I get a Migraine Alert Dog?
Hannah and her mom searched out a dog training program that specializes in scent training.  It is very rare to find a place that can train a migraine dog and Pawsabilities Unleashed was a Godsend to their family. The first step to getting a migraine alert service dog through the organization is that you must have a disability and be in need of a service dog to help you. ​"We train and place service dogs based on the individual person.  Once we review your application and determine if you are a candidate for our training program, you will be contacted and informed about how to proceed."
How Do you Train a Migraine Alert Dog?
"We use force-free, positive reinforcement training methods in our programs to help build a trusting relationship with your dog so your dog will want to work for you.  We train you to work with your new service dog to help continuously enhance your service dog's skill set so they can adapt to your changing needs for a lifetime of service."
​How much does a service dog cost?
"Our Service Dogs range from $7,500 to $15,000 depending on the program you need and the training your dog will need to help with your disability. "
​How long does it take to train a service dog?
"The amount of time it takes to obtain a service dog also depends on the program you need and the training dog will need.  This is anywhere from 3 months to a year."
Migraine Alert Dog
Hannah's story can teach so many lessons.  The fact that a emotional support dog can be trained to smell an oncoming migraine is absolutely astonishing and encouraging to me.  As you all know, I am a huge dog lover and understand the power of a pet. (see my dog story)  I hope that this inspires parents to search out more options for their children who suffer and to advocate in every way possible.  Receiving a Wish or a migraine alert service dog are options that I didn't know existed for migraine sufferers.  I hope that by sharing Hannah's story so many can learn and be inspired to find more answers or be lead down another path.
Service Dogs
Service dogs are protected under the Americans with Disabilities Act (ADA) giving them public access rights. A migraine service dog is trained to perform a function, or do a job, that his or her owner can't perform on their own due to a physical, intellectual, or emotional disability. These dogs may, of course, provide emotional support and comfort, but they are specifically trained to provide assistance beyond soothing benefits. If you have an alert dog, consider training and certifying your dog as a service animal. This is something I never got a chance to do with my alert dog. When she passed away, I lost the greatest therapy I had ever received. 
Golden Retriever's Personality: Best Family Dog for Migraine
Sign up for our newsletter
Is heat or ice better for migraine? Icing and heating are common practices in treating Migraine but what method is best?  Well, like everything else, we are all different and I use both at different times for different reasons.  When I was pregnant there was not a time in my first trimester that I was…
Read More

→
To the Motherless Mothers, Mothered Mothers and Mother's Day and every mother
Read More

→
Sponsored: Life after COVID-19 stay home orders lift seems different yet the same with migraine. With COVID-19 restrictions lifting, I find that my migraine is not. As more people become vaccinated and the number of confirmed COVID-19 cases go down, the world once again shifts. I find myself signing my kids up for activities again…
Read More

→
Allay Lamp- Green Light Therapy