Do you Smell that? Migraine Aura and Phantom Smells
When it comes to migraine, smell-aura is one of the strangest symptoms I get. Last weekend, I went shopping. When I went to check out, I was overcome by the smell of gas.  I cautiously asked if anyone else smelled gas. I didn't want to induce chaos from people fleeing the store from a gas leak, but no one else smelled it.  No one?  How weird!  So when I got home and was changing I smelled it again.  I then knew it was me and not a store in danger, lucky them. Migraine aura phantom smells are a symptom and sign that a migraine attack is rising.
Phantom Smells
In fact, I was the one in danger.  I am sensitive to smells, sound, and light as someone living with migraine. I have always known that smells are a trigger but never realized that my migraine smell aura is a symptom also. Even with experience and visual migraine aura, I have never thought about the aura smell. I see dots and zig zags prior to a migraine. Smelling gas is a new migraine aura for me. A migraine aura is scary and potentially dangerous.  Discuss any migraine aura with your doctor.
Can Migraine Cause Phantom Smell?
How to Recognize Migraine Aura
The next day, I was hit with a migraine attack. Every day I learn something new about myself and my migraine.  While spreading the word about migraine, I look at myself totally differently.  I used to think I was a girl with a weak immune system who never felt well because of it.  In reality, a lot, if not all, that I experience has to do with my migraine disease.  It's either symptoms, triggers,  side effects from meds, or pre and post-migraine damage.  It's a life full of lessons and a roller coaster of feelings.
At least I can say I'm learning.   Another day, another migraine attack.  Do you smell that?
Do you Experience Migraine Smell Aura?
I also experience visual auras and  treat my migraine with an integrative approach
Sign up for our newsletter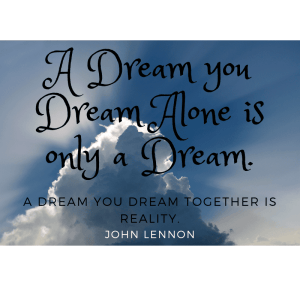 "A dream you dream alone is only a dream.  A dream you dream together is reality."-John Lennon I love this statement, yet it should have the disclaimer….with a lot of hard work. Besides hitting the lottery, I can't think of any dream that can be achieved without hard work and usually needs some luck. If…
Read More

→
Runnin for Research virtually and recovering with ice and care.
Read More

→
For years I have had a relationship with my migraine monster. I have thought about naming it. As I thought of the ugliest awful name I could give, I vetoed the idea. I didn't want to give it the respect of naming it and looking at it as anything. The monster is giving it too…
Read More

→
Allay Lamp- Green Light Therapy