Miles for Migraine Virtual Walk 2017
This year, I started a Miles for Migraine virtual walk virtual team. "Miles for Migraine is a registered 501(c)(3) Non-Profit with the mission of improving the lives of migraine patients and their families, raising public awareness about headache disorders, and helping find a cure for Migraine. Additionally, Miles for Migraine produces fun run events, typically 5k and 10k races to raise money for migraine research, and also hosts youth camps for kids and teens impacted by Migraine or other headache disorders."
Miles for Migraine Virtual Walk
I love this race because we all can participate virtually. My goal is to raise $300 in honor of my blog being 3 years old this summer! Please go to my pledge page and donate if you are able. All of your donations may be tax deductible as a charitable contributions.
The fundraiser will go through June in honor of Migraine Awareness Month. If you'd like to see me reach a goal, please specify, and I will do my best to honor it. If you'd like to make a mile goal, please take a picture of yourself making those miles for My Migraine Life, and I will happily post it and give encouragement, as always.
The significant part is no race day, no big commitment, just motivation. If you don't have the money to donate, please participate by walking a mile or moving one day and tag me in your success.
I want to thank any of you in advance for your donation and participation. The smallest amount makes the most significant difference. THANK YOU!
*Once you've donated and/or made a commitment to walk a mile, don't forget you have a chance for something FREE!!!!  Enter my giveaway for a Migraine Awareness Band that ends 6/10/2017  Enter NOW!!! And check out other ways to spread awareness
UPDATE:  Check out the results of the virtual walk
Sign up for our newsletter
Does meditation help migraine? As always, I'm on the hunt for something to make me feel better. So I joined a 21-day meditation challenge. I have a friend who decided to try it too.  So with power in numbers, I thought we'd be Zen by the end of the week. Well……not as easy, as I…
Read More

→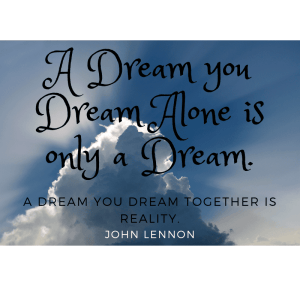 "A dream you dream alone is only a dream.  A dream you dream together is reality."-John Lennon I love this statement, yet it should have the disclaimer….with a lot of hard work. Besides hitting the lottery, I can't think of any dream that can be achieved without hard work and usually needs some luck. If…
Read More

→
Juicing for migraine can help heal me or trigger my migraine.  Lack of food is a migraine trigger. Fruits and vegetables are healing. Although, many people are triggered by citrus and other foods in which I am not.  There is no rule for natural migraine remedies when each body is so different.  It is best…
Read More

→
Allay Lamp- Green Light Therapy