Miles for Migraine Cincinnati 2020
Miles for Migraine Cincinnati 2020 will look a lot different than 2019 and 2018. It looks a lot more like 2017 before we were adding many cities around the United States. Due to COVID-19 we will be doing our regular event virtually. I am so bummed that we won't be able to gather this year! Over the last couple years, I have been a speaker and been awarded biggest team, biggest fundraiser and the advocate award.  I hope to continue our good standings and raise lots of money this year from home.
 In the United States, more than 37 million people have migraine. Everyone either knows someone who has migraine or struggles with migraine themselves.
Participating in Miles for Migraine Cincinnati 2020
Even though this year is different, you can still participate in Miles for Migraine Cincinnati 2020! From June 10-18 I will be lacing up my sneakers and logging my miles for migraine. To support, please donate to Sarah. If you'd like to join my team, please do so and post pictures and tag me in your adventures. Even though we can't BE together doesn't mean we can't WORK together. I love that it is a range of time and if you can't participate one day, maybe the next will be the day. If you can't the next day, post a picture of self care and how you are fighting migraine. If exercise doesn't make you feel better, what does?
You will have the chance to log your 2 Mile Walk, 5K run or 10K run. You can also track all your miles for the ~10 days that your virtual event is open and add those miles to our total. Not up for exercise? You can still help. For every time you share a photo showing how you "Just Relax" and manage your self care, we will add 1 mile to the tracker.
Donating to Miles for Migraine Cincinnati 2020
At this point in time, everyone's financial situations are different, please don't feel stressed about the amount.  If you can spare $10, amazing THANK YOU. If you can't, pass along my post and share to friends who may. It's all about TEAMWORK and doing the best we can with what we can. Donations will go to UC Health Headache Center and Cincinnati Children's Hospital Headache Center.
Sharing My Migraine Life's Journey
To motivate you more, June is Migraine Awareness Month! It is a time to virtually make noise on how migraine is more than just a headache. Therefore, it is a time to share content and enlighten your family and friends about migraine and headache disorders. It's simple to do and makes a huge difference. I encourage you to tell your story.
Be sure to follow on social to keep up with the action. Tag @mymigrainelife and use #milesformigraine #migraineawareness #fundraiser #milesformigraine #migraineadvocacy #migraine
Cleveland Miles for Migraine
To those of you that have joined my team and donated to the Cleveland event, please join me again in July. July 18 is the official day to support but I will be doing promotions from July 15-23.  Please join and support me then!!
[Update] Cleveland 2020 Results
Sign up for our newsletter
I was allowed to try Fay Farm Rejuvenation lotion as part of a product review through the Chronic Illness Bloggers network. Although the product was a gift, all opinions in this review remain my own, and the company in no way influenced me. The Fay Farm is a family dedicating their lives to creating quality…
Read More

→
We spent a weekend in Phoenix with our kids, and it was amazing. We were charitable, spent time in nature and ate delicious food.
Read More

→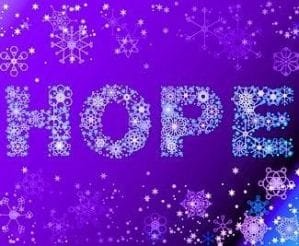 What do you do or say to help others have hope with Migraine? Over the years, I have had hundreds, if not thousands, of pieces of advice about my Migraines. Most of the time it is well-intended but wildly misunderstood. Just do this; why can't you do that? All you need is… Well thank you,…
Read More

→
Allay Lamp- Green Light Therapy