Miles for Migraine Virtual Results 2017
Miles for Migraine Virtual Results 2017 are in! In June, I did a virtual challenge to raise money for Miles for Migraine.
"Miles for Migraine is a registered 501(c)(3) Non-Profit with the mission of improving the lives of migraine patients and their families, raising public awareness about headache disorders, and helping find a cure for migraine. Miles for Migraine produces fun walk/run events, typically 2 mile walk and 5k and 10k race to raise money for migraine research. We also host youth camps for kids and teens impacted by migraine or other headache disorders."
Miles for Migraine Virtual Results
I made the goal of raising $300 for the 3 years I've been blogging and I'm happy to announce we met that goal and exceeded it!  Thank you to those who donated!  Migraine is terribly underfunded. Every dollar goes a long way towards fellowship programs and training new doctors as well as research. THANK YOU! THANK YOU!
For those of you that missed the fundraiser and would like participate yourself, I have a few more opportunities for you.
Philadelphia                October 7, 2017
Washington, DC             October 15, 2017
Virtual Race                       Anytime!
Keep moving!  I have more race dates coming for Runnin' for Research in which I participated last year.  I hope you are motivated to take one step at a time and with each day get a bit stronger.  As someone living with chronic migraine, I feel like one day I step forward, the next I'm knocked back down .  The most important thing is that I take that step forward again…..
Update: Follow my advocacy adventures with Miles for Migraine adventures and why I love them! 
Sign up for our newsletter
My Migraine Life 2016 highlights, time to reflect. My Migraine Life has become more than I could have ever imagined and helped so many this year!  The feedback, comments, shares, and personal emails have touched my heart, THANK YOU!!! I have tried to give back as much as I've been given, and that's a lot!…
Read More

→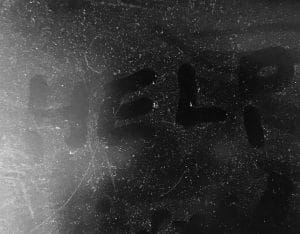 Allergies and headaches go hand in hand with me. Several years ago, I had sinus surgery.  I get a lot of headaches from allergies. I have suffered from sinus issues and infections my whole life (just like migraine).  After many sinus infections, this year I decided to look for more answers on why I'm still…
Read More

→
I am lacing up my sneakers and participating in the first annual Miles for Migraine Walk/Run Cleveland, OH. This event benefits a cause that effects so many and has a mission that is particularly close to my heart and my family.
Read More

→
Allay Lamp- Green Light Therapy