My Migraine Life 2016 Highlights
My Migraine Life 2016 highlights, time to reflect.
My Migraine Life has become more than I could have ever imagined and helped so many this year!  The feedback, comments, shares, and personal emails have touched my heart, THANK YOU!!! I have tried to give back as much as I've been given, and that's a lot!
Happy New Year's Eve 2016
My Migraine Life 2016 Highlights
The Real Housewive's experience with Lyme disease (and how she speaks for invisible awareness)
Botox, Topomax, and preventatives
Please check out some of the posts you may have missed, re-read your favorites, share with others, and keep passing on that migraine is more than just a headache.  It's my life.  I hope that people are learning, finding comfort and knowledge through all that I share.
Re-Read Highlights
A top Migraine Blogger for 2015
Look forward to What's Ahead
[UPDATED]
Best My Migraine Life posts of 2017
Take Away 2018: My Migraine Life
My Migraine Life Highlights 2019
Year of the Pandemic: 2020 Year End Review
Sign up for our newsletter
I love to travel! I always have. Unfortunately, it has never been easy with migraine. The preparation, stress, weather, routine, and diet changes affect me. Just about every vacation and work trip has been interrupted by a migraine. I have missed days, events, and meals while travelling for as long as I can remember. But…
Read More

→
Who's ready for Runnin' for Research? Here it is….that time of year where the leaves are changing, the air is getting crisper and it's time to donate.  During the Fall, I participate in many charity walks and Runnin' for Research is one I added last year. Runnin' for Research Purpose To improve the quality of…
Read More

→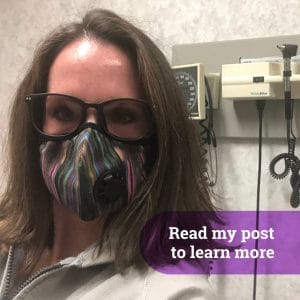 My Migraine Life changed during the COVID-19 pandemic. I feel COVID-19 has changed our lives forever. On March 12, I woke up, taught my preschool class and by the end of the day, COVID-19 and our governor had shut down schools and the lifestyle we knew. I walked out of my classroom and never entered again with…
Read More

→
Allay Lamp- Green Light Therapy