My Migraine Life Blog 5 Year Anniversary
My Migraine Life Blog is officially 5! Today I got this notification. Wow, 5 years! I started my blog not knowing what a blog was. I didn't know where it would lead, and my passion had only grown.

I am proud of the goals I am reaching and will continue to build on. Here are some ways to support this.
Please consider donating to and joining My Migraine Life team:
Miles for Migraine race/walk/relax event in Cincinnati
Miles for Migraine race/walk/relax event in Cleveland
Follow and share My Migraine Life Blog:
Thank you to everyone reading and following the My Migraine Life blog. Some of you have been with me since day one, sharing, retweeting, commenting, and liking my posts. Many of you have grown with me over the years and become My Migraine Lifers as a person living with migraine, caregivers, and supporters. Every person added to my community gives me more incentive to keep working. Your feedback reminds me that this thing that plagues me is much greater than my battle. I'm fighting for the 37 million millions more families and friends and people worldwide.
Thank you for your continued support!
[UPDATE] This is a highlight of 2019
Blogging Anniversaries
My Migraine Life: Intro to Blogging World
Blogging My Migraine Life: Year-2
Sign up for our newsletter
My migraine life blog begins! Here it is, my first blog entry. I'm intimidated by it and have never really been an "open book" so this will be a challenge. Why Start My Migraine Life Blog? I would have laughed at you if you had told me I would have had a blog this time last…
Read More

→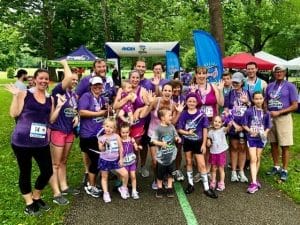 Miles for Migraine Cleveland 2019 Results. This year I increased my donations and participants putting together an amazing day of fun and funds!
Read More

→
My treatment plans change depending on what preventative or abortive medications work for me at the time. Some examples of preventive are Topomax and Botox. I get Botox but the effectiveness is hit or miss and I get different side effects from the injections each time. I never know how I'm going to feel the…
Read More

→
Allay Lamp- Green Light Therapy