Migraine Support Dog: Emotional Support
My migraine support dog is my emotional support. She provides comfort and treatment that no prescription can prescribe. I bought her to celebrate getting my first real job out of college.  She was a sick puppy when I got her. The vet told me she was going to die and that I shouldn't get attached.  Well, here I am with my feet comfortably resting on her 9 years later.  She is my first child.  People told me that when I had real children I would love her less.  That could not be further than the truth.  My children love, hug, kiss, and even try to ride her.  She sleeps in the nursery or outside their rooms during naps and at night…..a typical older, protective sister.
Migraine Support Dog
There is only one relationship that I have not felt guilty about or that I have neglected because of my disease.   It is the relationship with my Golden Retriever.  My support dog has been a nurse to me for many years.  She is by my side and loves me without explanations or apologies.  She only requires that we be in the same room and that I cuddle her like the lapdog that she thinks she is.  When I am sick in bed, she joins me.
My support dog does not sleep in bed with me other than when I have a migraine.  She has a sense when I am sick. She immediately jumps into bed and spoons me while I lay packed in ice.  If I move my fingers she begins wagging her tail and licking them to show me she's watching me.  There have been many days that I laid in bed, all day, with her unmoving.
Emotional Support Animal
An emotional support animal provides its owners with therapeutic benefits through companionship. An emotional support dog is a companion animal that provides therapeutic benefits to a person with a medically diagnosed disability. Support animals do not have to be trained for their role, but medical documentation is required in order to receive this designation. The dog is not considered an assistance (service) dog under the ADA if the requirements are met. Emotional support dogs do not have the intensive and specialized training that a service dog receives.
Chronic migraine is isolating and lonely. My migraine support dog gives me companionship and support that not many can give. From the time my husband lets her out in the morning until he returns at night, she does not leave my side.  I would crawl to the door to let her out if I needed to, yet she never asks me to when I am suffering a migraine.  If I am laying on the bathroom floor crumpled in pain, she is right there with me.  The pressure she lays against me is comforting.  When I am unable to open my eyes, I am able to pet and lay on her without having to talk or move.  It is the simplest form of love.
Emotional Support Dog
My Golden Retriever received knee surgery and was gated into our family room when I had a migraine quickly rising one particular day.  I was laying on the couch and needed to quickly leave the room to retreat to my bedroom.  At that point, I wanted to escape the light of the family room and knew I needed medication, rest, and space between my children and me.  I don't like my children to see me in pain so when the migraine quickly went from a 5 to an 8 in intensity, I slowly raised from the couch.  My support dog immediately rose on 3 legs and started whining and crying.  My husband followed me up to our room and I asked him if she was hurt, needed pain pills, needed out, or what was wrong with my sweet dog.
After he checked on her, my husband explained that she was worried about me.  We watched her go from sleeping on her bed resting her knee to being worked up about me being sick.  She was upset that she couldn't be with me and knew that I was in pain. My support dog has this sense about her that tells her when I need her.  She is not a trained therapy dog, but she is my migraine support dog.  Living with me she has become my own personal therapeutic dog and caretaker.  She's amazing and life wouldn't be the same without her.
Do you have a support pet that helps you when you are sick?
Sign up for our newsletter
Pill Drill review is a sponsored post. I have been compensated through the Chronic Illness Bloggers network. All opinions remain my own and I was in no way influenced by the company. What is Pill Drill? "Pill Drill is the smartest, simplest way to manage any daily pill routine. Whether you manage your own medication regimen or…
Read More

→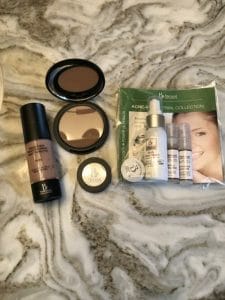 My Be Natural Organics Reviews are here. I have been extremely-low maintenance since the pandemic arrived. I looked in the mirror the other day and was shocked at how my skin has changed. So, I refreshed my makeup collection and decided to do something about my stress acne. Be Natural Organics was given to me…
Read More

→
HOW CAN WE GET BETTER IF WE CAN'T OBTAIN OR AFFORD PROPER TREATEMENT FOR EACH INDIVIDUAL PERSON? Migraine is a complicated disease, everyone is different and requires different treatments. They should all be affordable.
Read More

→