Pain and Symptom Free Life: Just a Dream
What would you do if your dream of a pain and symptom-free life?
My dream of a pain and symptom-free life is a fantasy. The first thing I'd do is travel. I'd jump on a plane, not care what foods I packed and get off in a tropical location. It wouldn't matter that the barometric pressure or weather was dramatically different. The sun wouldn't bother me, I may even walk around without my sunglasses.
If I was dehydrated or stressed from the flight, that's ok, I'd drink a glass of water, take a deep breath, and not need to pop pills and go lay down. I'd drink and I'd drink a lot. Red wine? Why not? I have never been able to drink it, so bring me a bottle. And while you are at it, bring me all of my trigger foods. I would lay out in the sun and not have a sensitivity to the heat and read all day because the words wouldn't be blurred in pain.
No More Migraine Pain
Maybe I'd go shopping. I would have more money since I wouldn't be spending it at the doctor's office and I would have a ton of room in my suitcase since it wouldn't be filled with medications and other various therapies. After my long day of eating and drinking, I would go dancing. The louder the music, the better. Strobe lights would be fun if they didn't make me feel like I was going to pass out. No worries, I would be pain-free, drunk, and unrestricted. I would stay up all night. Sleep deprivation wouldn't trigger a migraine, so why not?
The next morning I'd wake up and not assess my pain level. I wouldn't have plan A (what I'd like to do today) and plan B (what I'm missing today). I'd drink coffee because I like it, not because it helps speed up my meds. I'd call everyone I know and speak really loudly. My brain wouldn't be unpredictable and foggy. I wouldn't feel like I was yelling inside my head. Then I'd head to a CAVS event. Maybe even a really exciting game where the jumbotron is alive and the crowd noise is being pumped up.
No More Migraine Symptoms
While I was there I'd drink a draft beer. I haven't been able to drink those in years, and it would accompany my energetic sporting event well. On the way home the street lights wouldn't flash like auras in my eyes. I'd be tired but the excitement of the day wouldn't send me into a tailspin.
Living pain and symptom-free would be completely foreign for me. I'd go a bit crazy for a short time, I think. I'd have to rebel a little bit after being restricted for so many years. That is if not drinking enough water and enjoying the sun and a basketball is rebellious.
But once I calmed down, I'd enjoy just the little things. A 3D movie or anything super high definition I have never seen. I can't work out at the intensity or duration that I would like to. Even concerts have become more and more difficult for me to attend (even in the grass). Small things I guess. But it's the small things that I appreciate now, with the pain, that makes me live my life to the fullest.
I appreciate each pain-free or fewer moments with my family. I am able to sit quietly and breathe in my kid's sweetness because I don't know when I'm going to be rushed away with a migraine attack. Do I stress about the small things, yes, of course, I'm human. But when my health is unpredictable I live cherishing the moments. If I was pain-free would I still live like that? my dream of a pain and symptom-free life may never exist.
What is Your Dream of a Pain and Symptom-Free Life?
Dream Symbol
I Dreamed a Dream by Susan Boyle
Reoccurring dream and Migraine
A Dream you Dream Alone is Only a Dream
Broken wings with Migraine and Illness
Sign up for our newsletter
Here is…my natural dog shampoo review of Rockwell Pets Pro. Everyone knows I love my dog Lucia! She is my support animal, best buddy, and first child. I treat her the best because she gives me her best every day and deserves the same! That's why I was thrilled to partner with Rockwell Pets Pro.…
Read More

→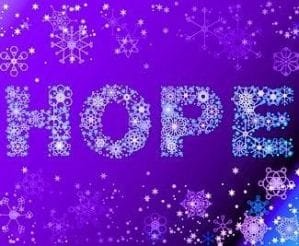 What do you do or say to help others have hope with Migraine? Over the years, I have had hundreds, if not thousands, of pieces of advice about my Migraines. Most of the time it is well-intended but wildly misunderstood. Just do this; why can't you do that? All you need is… Well thank you,…
Read More

→
I have had a ton of responses about my Himalayan Salt lamp post. The main question is, "Did it help your migraine?"  With long-term benefits, possibly yes?! After I found that it wasn't giving me particular relief, I placed it in my son's room. My son suffers from seasonal allergies, coughs, congestion, sinus infections, and…
Read More

→
Allay Lamp- Green Light Therapy