Puerto Rico's Resilience Teaches Lessons
This year, we began our trip to San Juan, Puerto Rico. We have been to San Juan and have always loved it! We had not returned since the hurricane hit Puerto Rico, which was different. As we approached the landing, we saw the blue tarps covering homes as roofs and the destruction left behind. With that said,
It is a magical place that screams resilience, history and strength!
Throughout our days there, we spoke with an electrician working long, hot days on reestablishing electricity while working with generators. He was touched by the locals cooking him lunch and was happy to be helping. We spoke with our cab driver, who seemed grateful for the United States assistance. As we entered a local restaurant, we were welcomed by a local couple simply saying, "Welcome to our island!" After such devastation, we found the Puerto Ricans to be as lovely as ever!
Here's the Lesson Learned in Puerto Rico:
As we explored the city (and before coming), we told our children how a storm had hit it. People lost everything! At home, we often discuss gratitude and how lucky we are to have the many luxuries we take for granted. Puerto Rico was able to put our words into real-life realizations.
As my mom walked hand in hand with my son (5 years), she talked about how much people lost. He, very maturely, looked up at her and said, "That's why we donate."
When we returned home, without having a discussion, my son looked around our bathroom and said, "We are so lucky to have running water. Not everyone has that. We are so lucky to have PJs to sleep in and a bed. Not everyone has that….." He then went off on a preschool tangent, listing everything in our house and reminding me that not everyone has that.
The amazing thing was that I knew he was referring to Puerto Rico. I have always talked about gratitude with them (and why we donate) but seeing it stuck with him differently. As a teacher and a mom, I can tell you that my words can only go so far. His visual of the homes and experience interacting with locals with smiles on their faces was powerful.
Previously, I have written about taking my children out of school for vacation. My children are still young, and I don't plan on putting them at a disadvantage academically, but I see benefits beyond school when traveling.
Sign up for our newsletter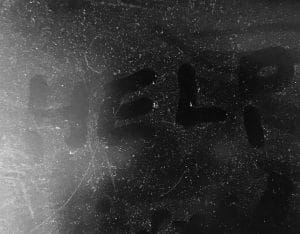 Allergies and headaches go hand in hand with me. Several years ago, I had sinus surgery.  I get a lot of headaches from allergies. I have suffered from sinus issues and infections my whole life (just like migraine).  After many sinus infections, this year I decided to look for more answers on why I'm still…
Read More

→
Introducing my Healthline Migraine Video. Meet me at the Walk with Migraine was filmed by Healthline, a partner of mine. They contacted me because they were interested in my efforts with Miles for Migraine. This summer, I worked hard to fund raise for Miles for Migraine.  I participated in walks in Phoenix, spoke in Cincinnati…
Read More

→
Aromafloria delivers finely crafted, artisanal quality body care and aromatherapy products. Aromafloria approached me to review their Muscle Soak collection. This collection restores vitality with eucalyptus, peppermint, and lemongrass essential oils. These nourishing formulas soothe sore muscles, ease tension and leave you feeling energized. Knowing that I like eucalyptus and peppermint already, I knew this…
Read More

→
Allay Lamp- Green Light Therapy