Alcohol and Migraine: Pure Wine Filter to Get Rid of Wine Headache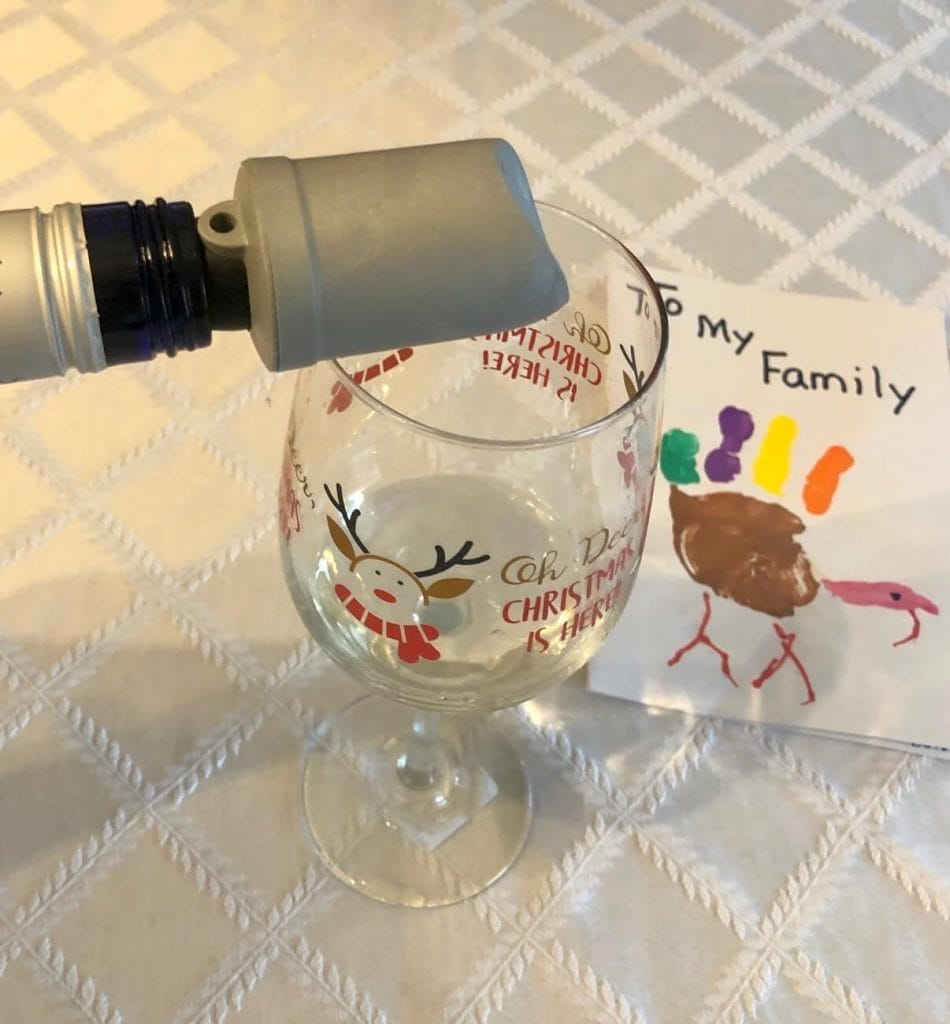 I'm here to give a Pure Wine review in order to filter alcohol and wine. Wine and migraine headaches seem to go together for me…..until I met Pure Wine, the wand for wine. Alcohol is a common migraine trigger. alcohol and migraine don't typically mix well together. Over the years, I have experimented with alcohol and migraine and how it affects me. Clear alcohol with a clean mixer is my best bet with the least interaction. I have never been able to enjoy a glass (or bottle) of wine without headache, congestion, skin flush, and eventually migraine. I always get a wine headache. Until now! Here's my Pure Wine Wand review and a little information on how it affects my migraine trigger. Drink Pure Wine with me and let me know your review.
I love this product so much that I am now an affiliate. If you decide to buy through my links, I will be rewarded. Cheers, and thank you!
Mymigrainelife for 15% off
Pure Wine Review
I was given the Pure Wine Wand and the Pure Wine Wave to review and try.  My opinions are my own and the links are affiliated which means I'll be compensated. I love a company that is family-run and inspired to make people's lives happier and healthier. The purpose of Pure Wine is not so I can get hammered and relive my college days. (Although I'm so happy I lived those carefree days without migraine affecting every sip I took.)
Filter Alcohol
The real glory is that I can have drinks with my girls on mom's night out cause mama needs a drink! This Thanksgiving, I will be using my Wave and cheering with my family, which, I haven't been able to do for years. The Wave and the Wand are merely allowing me to stop missing out and that small gesture is larger than the glass of purewine. I found it very easy to gather a group when product testing.  I told my friends about the wand wine filter and instantly had plans. To me, drinking is usually associated with a celebration. I now feel like I can live in the moment of joy more knowing a migraine doesn't await me after my first sip.
Alcohol and Migraine
Every time I have used the Wand, I have not had an interaction. This says a lot! I have many triggers that make it difficult to tell what is helping or hurting. For example, I may drink a glass of wine and be saved by the Wand filter but that night the weather shifts, it's that time of the month or I'm stressed which all lead to migraine. It is often hard to tell if one therapy works while other triggers exist and sideline benefits. One easy change I can make is with Pure Wine.
I can't change the weather or the fact that I'm a woman. I can manage stress but only to an extent. Pure Wine gives me the freedom to help avoid a wine headache. I worry less which helps my overall battle.  It has been an amazing addition to my migraine took kit! Thank you to Pure Wine for allowing me to review and fall in love with your filters. I've had so many fewer wine headaches because of it. You've done what you said, brought people together, and increased my happiness.
Drink Pure Wine
Pure Wine is a perfect gift for yourself and all your loved ones who have wine allergies, sensitivities, or migraine. I have them on my gift guide this year and recommend the Wand and Wave as gifts and stocking stuffers.
Mymigrainelife for 15%off
Pure Wine made it to my best migraine relief gifts and Best gift guide for people you love with migraine
Allay Lamp- Green Light Therapy
Sarah tells stories of My Migraine Life. Living life through Migraine consists of advocacy, treatment, prevention, and searching for health and happiness in a positive honest way. Her kids, husband, dog, family and friends motivate her to make a difference in the Migraine World.
Migraine triggers at work are everywhere! My Migraine Life has created many work experiences and my work environment has always ...
Read More

→
To eat healthier and make my life easier, I have partnered with Door to Door Organics, Ohio, to ...
Read More

→
My Migraine Life posts of 2018 have been totaled. Below are the top 10 posts on My Migraine ...
Read More

→