Runnin' for Migraine Research: Virtual Challange 2015
Tomorrow is our chance to participate by Runnin' for Migraine Research. I am virtually going to be a runner/walker for the American Headache and Migraine Association which is a patient arm of American Headache Society. It is a 5k run/1mile walk to raise funding for headache and migraine research. This year it is being held in Morgantown, West Virginia and I will not be able to attend. I will, however, be a virtual runner. Anyone can be a virtual runner to support the event.
Why Run for Migraine Research?
It's that time of year. Fall crisp air, pumpkin, cinnamon, apples and of course charity walks. Every year, I like to donate my time and money to support so many worthy causes. It seems like every weekend there are fundraisers for this or charity walks for that. It's a feel good way to get bodies moving and spread awareness for a cause. I do them often and take my children to teach so many important lessons.  It's about how many people need help and how we can help others. That's why I'm so excited to participate in Runnin' for Migraine Research.
After all of these years, I have never done a charity walk for my own cause, my mom's cause, for my grandmother's cause, or for my fellow sufferers. It has actually put a bit of a damper on some of my charitable days when I hear the statistics of how these foundations are funded and how incredibly underfunded the cause that I am fighting is.
Do I have to Run?
Running is not my favorite thing. As a teenager, running was a punishment or conditioning for whatever sport I was playing for the season. I never felt the love of running but did it for the love of my sport. I do, however, workout in other ways and feel that it is so important for everyone to move to whatever extent they can best achieve. Chronic pain severely inhibits the ability to workout. I know at times, for me, working out helps and other times it intensifies my migraine to a much higher level. I may not love to run but I'm interested in runnin' for migraine research in some form or another.
So here's my challenge, tomorrow I want you to move. Move and do something with thoughts for people with a headache disorders and migraine. If you can't run, walk. If you can't get out of bed, do some stretches. Do more than you normally would, for longer than you may normally do. Just move.
'm going to jog and walk with my family, even though it looks like it's going to be chilly. I really dislike the cold since it is a huge trigger for me! We are going to move tomorrow to honor all of those who suffer. And for once we are going to be doing it for me too! I give so much to so many people and I'm excited to support my own cause. I fight it every day, why not do something that makes me feel better about it? Runnin' for Migraine Research is more than running. It's a way of fighting back against migraine
How to be a Participant
Runnin' for Migraine Research virtual walk/run 2015.
If you are unable to donate, I'd still like you to "move for migraines" and tell me how you did. I'd love a picture in the comments of you moving and/or a note about who you moved for. The importance, to me, is not making you feel excluded for not wanting/being able to donate. The importance is to move and do something positive with and for migraines. I think it's a step in a good direction. Even if it's only a step, it's a step! Remember that.
Thank you to anyone who donates but most of all any participates. It will fill my heart to know maybe a few more people moved a bit more thinking of helping our cause!
[UPDATED]
Runnin for Research: Headache Migraine Disorders
Running for Migraine Research and Icing
Sign up for our newsletter
Shades for Migraine winner of pets and funniest category
Read More

→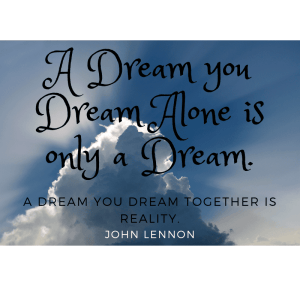 "A dream you dream alone is only a dream.  A dream you dream together is reality."-John Lennon I love this statement, yet it should have the disclaimer….with a lot of hard work. Besides hitting the lottery, I can't think of any dream that can be achieved without hard work and usually needs some luck. If…
Read More

→
What is your treatment care plan for chronic pain? I have had migraine my whole life and lived with chronic pain along with them. My head is the main spot for pain, in my case. It changes locations from intense swelling and throbbing in my occipital (back of the head) to face pain consisting of pressure…
Read More

→
Allay Lamp- Green Light Therapy