Simplicity is the Key to Happiness with Migraine
Simplicity is the key to happiness with migraine.  I think just like beauty, happiness is in the eye and mind of the beholder.  I have always been very happy and grateful for my life.  My life is surrounded by people who love and support me along with privileges that not all people get the opportunity to have.  But instead of taking this for granted, I've been happy and tried to give back in gratitude.
I've had low times that I consider the migraine blues and it's only natural.  Being in chronic pain is depressing and oftentimes difficult to look forward to the future when the future consists of more pain and potential levels of pain that seem unprecedented.  But as the question asks, does overcoming hard times allow for greater happiness?  I can say that I see life differently especially after having cycles that seem unending.  The day a migraine cycle ends I'm happy in a whole new way.  Music sounds sweeter, the sunshine feels like sunshine should, I smile, and I even laugh…..a lot.
Positive Attitude with Migraine
A positive attitude is something I try to keep and mentally remind myself to stay in because the alternative does nothing but bring me down.  I'm happy because I choose to be happy a lot of days.  I surround myself with positive people and people who I am positive around.  I've never been the girl to have shady friends.  I have a large group of girl friends and they are real.  My friends; high school, college, and beyond, I consider being keys to my happiness.  They aren't a group of women who tear each other down.  They build each other up to levels that can only be brought to by positivity.  I laugh with my friends and I cry with them.  But after I leave them, I'm always happy and fulfilled.
It is not uncommon for me to text my friends immediately after they leave because I miss them the second we are apart.  My dog is another key to happiness.  She's this hairy, sometimes smelly, thing that walks around with my socks in her mouth yet she makes me smile.  I hit the jackpot to happiness when I found my husband.   I laugh and smile with him like a school girl with a crush and we have been together for more than 10 years.  In my dad's speech at our wedding he talked about how my husband seems to take me out of all my bad moods and it's the truth.  I may have bad days, but every day with him is a happy day.
Simplicity is the Key to Happiness with Migraine
While speaking of my dad and family, they aren't the key to my happiness, they are the door.  You have to get through them to get to me.  They lay the foundation for my happiness and continue to build the concrete walls to my house of happiness.  Lastly, the biggest keys to my happiness are my babies.  How can I not be happy when I created the 2 most perfect beings on this planet?  Their hugs, laughter, and kisses fill my soul.  To say I knew love before them would be absolutely correct.  But putting into words how much I love my children and how happy they make me would be impossible.
So what's the key to happiness?  For me, people.  The things I do with those people and the love I give and get from those people.   Without those people, I would not be able to be happy and positivity would be difficult to sustain.  I may suffer from chronic migraine but it hasn't stopped my happiness.   Life isn't easy, that's life…but with my keys, I'm happy! Simplicity is the Key to Happiness with Migraine.
Be sure to follow along for more positive posts and information on social! And sign up for my newsletter 
Instagram
Sign up for our newsletter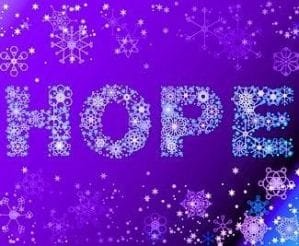 What do you do or say to help others have hope with Migraine? Over the years, I have had hundreds, if not thousands, of pieces of advice about my Migraines. Most of the time it is well-intended but wildly misunderstood. Just do this; why can't you do that? All you need is… Well thank you,…
Read More

→
Recently my immunologist advised doing a nasal spray versus a pill when treating my sinuses and allergies. He explained how most infection comes through the nose and is best absorbed at the source. Since then, I've treated my sinuses with a nasal spray. I also have migraine medication, which is a nasal spray that works…
Read More

→
Migraine Walk Cleveland 2021 is almost here! I'm so excited! It's my favorite advocacy event of the year! Miles for Migraine will host its fourth annual 2-mile Walk (or Intentional Movement of your choice), 5K Run, and Relax Cleveland Event on Saturday, July 17, at South Mastick Picnic Area. This fundraiser for migraine & headache awareness, treatment & research…
Read More

→
Allay Lamp- Green Light Therapy