Migraine Care Package: Top 10 Gifts for Self Care
Thinking about sending a migraine care package? Sometimes it's so hard to find how to support a loved one, near or far away. How can I help someone with a migraine? I have come up with my favorite migraine and self-care products. I use these products to help avoid triggers and treat symptoms.  The migraine and self-care products listed below are my favorite natural items that help me and I hope they help you!
*Links may be affiliates which means I will be compensated. I hope you and your loved one find relief with it as much as I do!
"Narrow-band light designed specifically for light sensitivity and headaches. Based on technology from migraine researchers at Harvard Medical School." Greenlight review
"Axon Optics' therapeutic lenses help over 90% of customers achieve some level of relief. Most migraine sufferers who have worn Axon Eyewear to treat their light sensitivity have found them to be highly effective, with some sufferers reporting more migraine relief than others. " See  Review
"The Headache Hat is a unique, wearable ice pack for migraine headaches and more. " If you benefit from cold therapy, aka ever need an ice pack, this is the product for you! I LOVE Headache Hat and it has helped me so much! See Review
4. Sensacalm* Weighted blanket
Use code: mymigrainelife for 10%
"Custom weighted blankets and other products (that) can be therapeutic for anyone with Anxiety, Insomnia, Autism, ADHD, PTSD, and sensory processing disorders." Laying under a weighted blanket helps ease discomfort and provides relief. Comes in travel size too!
"Wine filters that eliminate wine headaches and other negative side effects"
"Quiet and effective nebulizing essential oil diffuser for professional aromatherapy."   Diffusing oils is an easy way to calm and change moods.  Oils can be used in countless ways and combinations. See Review
7. Migraine Magick-"Super electrolyte spray-on migraine pain transformer
Use coupon code mymigrainelife for $22 off order through you.
"The Magick Brand™ incorporates principles of eastern medicine focused on balancing energy within the mind, body, and soul as fundamental to nurturing energy and well-being. " I use this spray on my shoulders, neck, and face to relieve pain. A great migraine care package item to throw in your purse and take with you everywhere!
Aromatherapy (unscented products)"Aromatherapy products both smell luscious and are highly effective through the use of pure essential oils, therapeutic herbs, exotic botanical extracts, vitamins, and minerals from around the world." These unscented products can be mixed with your personal preference of essential oil or left completely smell less.
"Organic Vegan hair care, bath, and styling products for the entire family" Low fumes and chemicals" "Clean, non-toxic, all-natural hair and skin products that every parent can be proud to use on their entire family."  I am sensitive to smelly hair products and the organic extracts are gentle and natural. See Review
$10 off your order now!
10. Om
"The Community provides holistic support to reduce the frequency & severity of migraines for people around the world, with the fundamental belief that healing starts with self-love. " See Review.
Use code MyMigraineLife for 30%off Zen Nectar
Bonus……
"Effectively eliminate odors and chemical pollutants from indoor air spaces, surface and laundry" Allergies are a common migraine and headache trigger. For that reason, I'd rather get a gift I can use and will make me healthier than something not useful. See Review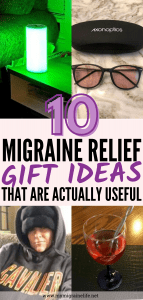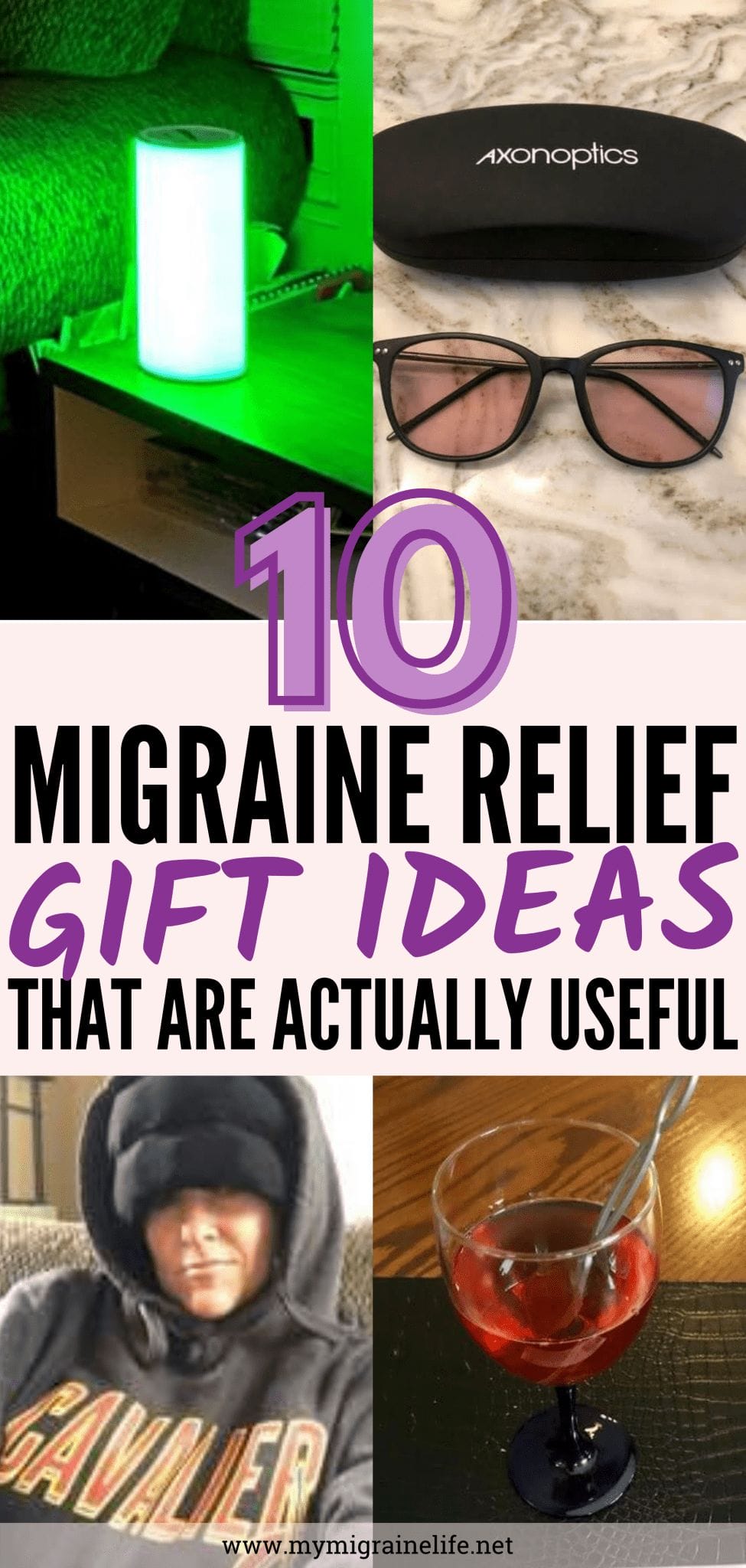 What's in your migraine care package?
What is your favorite self-care product?
Happy Shopping!
*These products are not intended to diagnose, treat, cure or prevent any disease.
Looking for more products for migraine?
Sign up for our newsletter
Weighted Travel Blanket by SensaCalm. Help for a variety of health concerns including autism, sensory processing disorder, anxiety, insomnia, PTSD and more. The travel blanket is smaller and ready to use on the go.
Read More

→
I love to travel! I always have. Unfortunately, it has never been easy with migraine. The preparation, stress, weather, routine, and diet changes affect me. Just about every vacation and work trip has been interrupted by a migraine. I have missed days, events, and meals while travelling for as long as I can remember. But…
Read More

→
I was honored to have the opportunity to interview Khloé Kardashian! I was nervous but excited to talk to her about her life with migraine. To give you some background, I'm a huge reality show fan. I prefer talking reality TV over politics any day, and Keeping Up With the Kardashians is a show I…
Read More

→
Allay Lamp- Green Light Therapy