Veterans with Headache Diseases
Today we honor veterans with headache diseases.
Below you will find a panel discussion on 4 key points
Conflicts in Iraq and Afghanistan are driving an increase in migraine and
headache disorders.
The VA system offers cutting-edge technology, but more headache specialists
are needed
Stigma can deter veterans and active-duty service members from
seeking treatment.
New therapies, heightened awareness, and stronger social support can help veterans face their migraine and headache disorders.
Veterans' Access to Migraine and Headache Disorders Treatment:
A Policy Panel Discussion
Can America's Veterans with Headache Diseases access the Treatment they need?

A 2018 Capitol Hill policy panel sponsored by The Headache and Migraine Policy Forum brought together experts from across the health care and
veterans support spectrum to consider this and related questions. The forum coincided with the 11th annual Headache on the Hill advocacy day, sponsored by the Alliance for Headache Disorders Advocacy.
Veterans and Migraine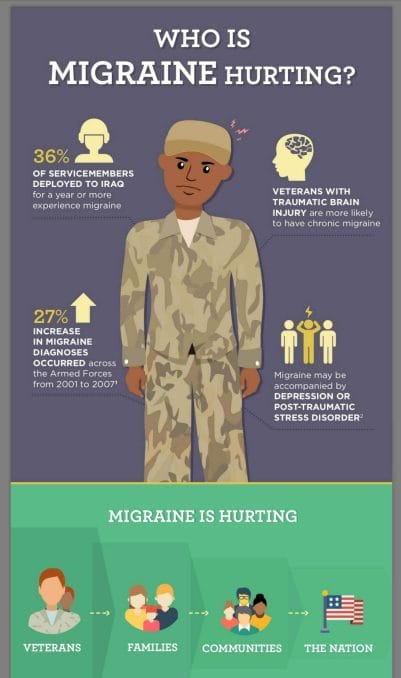 Veterans with headache diseases speak about the impact it has on life
Today, on the 75th anniversary of D-Day, we share George's story, a soldier who battled both migraine disease, and life and death circumstances while deployed in Bosnia more than 20 years ago.
The Headache and Migraine Policy Forum have also worked on the Migraine at Work campaign.
Migraine and Headache Awareness Month 2019
Check out how Headache on the Hill is fighting for change with Veterans with Migraine and Headache Disease
Sign up for our newsletter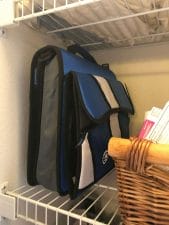 Giveaway and review of med manager, a way to organize pills and documents conveniently all in one case
Read More

→
Today is the second anniversary of blogging My Migraine Life! I have spent it going to work out, leaving quickly to be sick and sleeping. So when I saw the anniversary notification, I realized I haven't gotten too far in finding solutions for my problems. Because of blogging, I have support, have raised money, built…
Read More

→
A review of Micrate, a natural healing box. Containing pain and headache soothing products to help fight migraine symptoms. Coupon code MICRATEMML for 10%off
Read More

→
Allay Lamp- Green Light Therapy