Walk Cleveland 2021: Donate and Join Miles for Migraine
Migraine Walk Cleveland 2021 is almost here! I'm so excited! It's my favorite advocacy event of the year! Miles for Migraine will host its fourth annual 2-mile Walk (or Intentional Movement of your choice), 5K Run, and Relax Cleveland Event on Saturday, July 17th at South Mastick Picnic Area. This fundraiser for migraine & headache awareness, treatment & research will take place both as a live event (July 17) and a virtual event (July 14-20). Dress up in your best purple flair and post to social media for another chance at a fun prize! All funds raised will benefit the Cleveland Clinic to support local migraine research and fellowship training programs.
Migraine Walk Cleveland 2021
Each year, I participate in the Miles for Migraine walk.  I'm not a runner. Virtually, I have participated in 'relax' events which are self-care acts that can be done in honor of migraine awareness. (example: Coloring, stretching)
Beneficiary
Funds go locally to the Cleveland Clinic. Money goes to the headache fellowship program that supports doctors in their journey towards a headache specialty. This is important because there are FAR too few headache and migraine specialists that can provide specialized care. Encouraging doctors to go into headache medicine gives more people the chance to get the care they need locally.
Date
In-Person Event: July 17, 2021, 9:00 AM
July 17, 8:00 AM EDT – Registration / Packet Pick Up
8:30 AM EDT – Pre Event Awards and Speakers
9:00 AM EDT – Walk/Run Starts
Virtual Event: July 14-20, 2021
Location
**As of June 10, 2021, we are planning to offer a live, in-person migraine walk in Cleveland 2021, run and relax event. All COVID-19 safety protocols will be in place.**
The hiking trails in Cleveland are beautiful. The best hiking trails in Cleveland are located in the Cleveland Metroparks which are located around the city. Conveniently, the Cleveland walk takes place on a beautiful Cleveland hiking trail.
Virtual: Participate from any location
Distance
2 Mile Migraine Walk in Cleveland 2021
or Intentional Movement
Cleveland 5k run 2021
Relax Activity
In-Person 5Ks near me
Running in Cleveland is back. If you are interested in running a 5K in person, join the team and enjoy the day. If you are looking for the best hiking trails in Cleveland, the Metroparks is a beautiful place to explore and walk in nature.  Nature is therapeutic for me and I love that Cleveland walking trails are so prevalent.
2 Miles Walk or Relax
Migraine Walk Cleveland 2021- Donate or Join my Team.
If you are unable to run or walk but would like to attend the event, we encourage you to do so. There are speakers, information, and support. If relaxing at the tents is best for you, please understand that your 'movement' is being there, donating, and participating in whatever way feels best for you. Miles for Migraine honors Movement: Mind, Body, and Advocacy.
If you are unable to participate, please consider sharing this event with your friends. Advocacy is hugely important in making a difference and by sharing my page, you are helping fundraise and spread awareness. PLEASE SHARE.
[UPDATED] 2021 Cleveland Results 
Sign up for our newsletter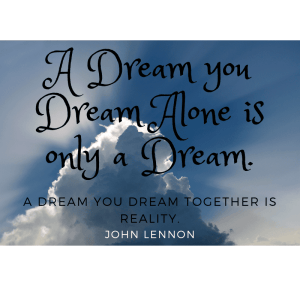 "A dream you dream alone is only a dream.  A dream you dream together is reality."-John Lennon I love this statement, yet it should have the disclaimer….with a lot of hard work. Besides hitting the lottery, I can't think of any dream that can be achieved without hard work and usually needs some luck. If…
Read More

→
Clean Beauty Awards 2020 have been finalized and the face category has been announced.  I was lucky enough to be a judge for the awards held through CertClean and Purpicks. The goal of the awards is to celebrate the products that deliver results while consciously formulated with healthier ingredients. I test my products not only…
Read More

→
Good Greens Wellness Bars Giveaway is about to begin! This week is all about treating yourself well and fighting migraine with food and fitness.  During the week I will be posting about how eating Good! makes you feel better and finding what makes your body feel better physically. I find that with migraines it's so…
Read More

→