Why I've joined up with Miles for Migraine and Increased My Advocacy?
Why I've joined Miles for Migraine? I recently got a flashback of one of my first posts ever. It was super exciting to see how far I've come and how I'm meeting my goals from 4 years ago. This post explains how I want to help children and be part of a charity raising funds for migraines and lowering stigma.
I'm proud to say I've found it and am saying, "Wow, look how far we've come." If you see my post about Miles for Migraine, it's because I feel strongly that it is making a financial and community difference.
After the 2 races we participated in, Team My Migraine Life raised $2,192.91.
Why I've joined Miles for Migraine?
I was asked to give my patient's perspective on both races. I also donated 9 inches of my hair between this time! We raised funds, raised awareness, and lowered the stigma of migraine. My children were at both events to hear me speak and are learning about their mom at each event and how it affects so many others! We will be the ones to make a change, and we will be the ones to pave the way for a less painful stigmatized future. I'm so proud!
Check out a post I wrote in the first week ever of blogging…..
Flash ahead to, even more, I work with Miles for Migraine (UPDATED 2022)
Sign up for our newsletter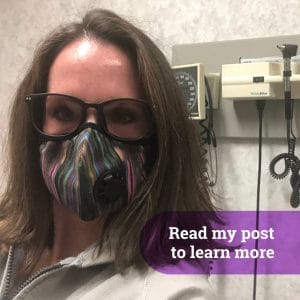 My Migraine Life changed during the COVID-19 pandemic. I feel COVID-19 has changed our lives forever. On March 12, I woke up, taught my preschool class and by the end of the day, COVID-19 and our governor had shut down schools and the lifestyle we knew. I walked out of my classroom and never entered again with…
Read More

→
My Migraine Life update is nowhere. What have I been doing? Well, let me tell you!!! My Migraine Life Update First, I've relocated my blog to www.mymigrainelife.net. It has been a long time coming, and please let me know what you think of the new website. Phone readers may not see the dramatic change as much…
Read More

→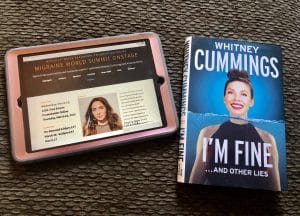 Whitney Cummings and migraine were not things I connected with until March. I've laughed at Whitney's stand-ups and roasts. I've watched her produce, write, direct, and act. But after this Emmy-nominated comedian spoke at the 5th Migraine World Summit, I now see her as another migraine teammate. It's a weird thing when you relate to someone…
Read More

→
Allay Lamp- Green Light Therapy