Shades for Migraine: World Migraine Day June 21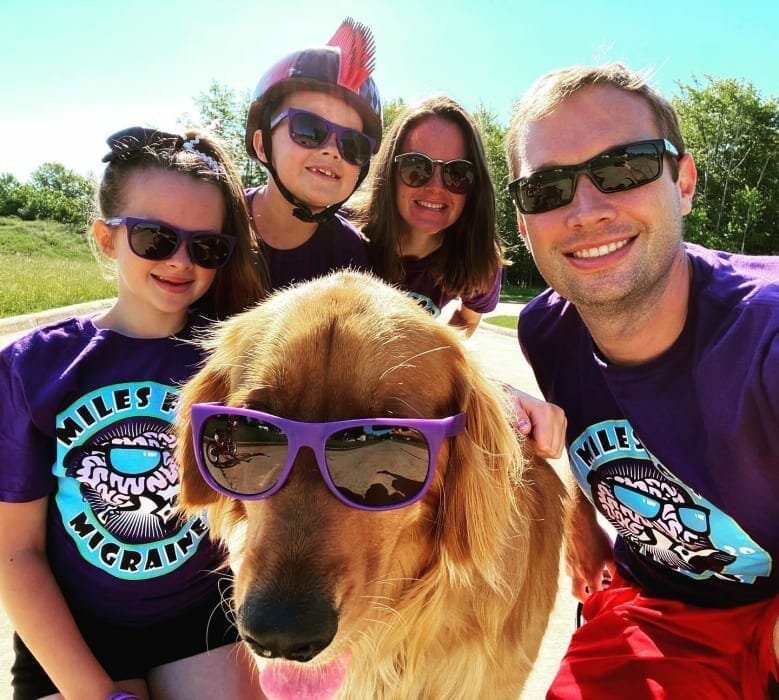 Shades for Migraine is a campaign by the Association of Migraine Disorders (AMD). It is an annual event. I have participated in Shades for Migraine since its launch in 2017 and have won in both the pets and funniest photo categories. Over the years, the campaign has hit the streets of New York City, passing out sunglasses on Times Square. It has grown to more than 50 migraine-related organizations and bloggers in 44 countries. My Migraine Life is a partner in their efforts to reduce stigma, increase awareness and make June 21 world migraine day. I'll update you each year on my efforts to help this Migraine campaign grow.
Association of Migraine Disorders
The Association of Migraine Disorders (AMD) is expanding the understanding of migraine disease.
The centerpiece of this effort is a comprehensive online course to accelerate the training of more medical professionals. For patients, AMD shares the opinions of experts in its series of short podcasts called Spotlight on Migraine. AMD also holds an annual in-person Migraine Symposium to explore new hot topics in migraine with the help of guests from various experts. Knowing that migraine has yet to capture the general public's support, AMD hosts Shades for Migraine, a playful, collaborative awareness campaign. Finally, AMD strives to connect and grow an integrated migraine research community through the Migraine Science Collaborative." 

World Migraine Day
June 21 is world migraine day, the longest day of the year. Annually people living with migraine, their friends, families, and coworkers post pictures on social media wearing sunglasses on (and around). Sunglasses are a visual representation of an invisible symptom of migraine called photophobia or extreme sensitivity to light. This program is an opportunity for people to share their connection to migraine disease in the hopes of spurring more conversation.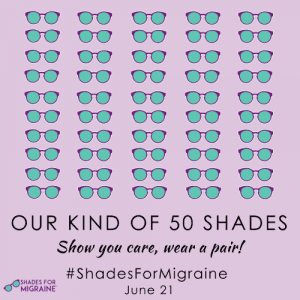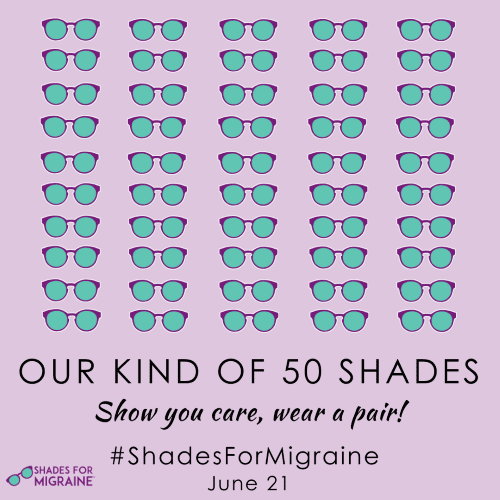 Shades for Migraine
Participating in Shades for Migraine is easy!
First, Post a photo of yourself with sunglasses
Then, Use the hashtag #shadesformigraine
Don't forget to challenge 3 other people to do the same
Be sure to wear your shades all day on June 21st and start a conversation
Tag @shadesformigraine and @mymigrainelife so we can support your advocacy efforts
World Migraine Day in New York City
In 2022, My family's photo made it to a billboard in Times Square, New York City. I love New York City and our photo in lights was really exciting!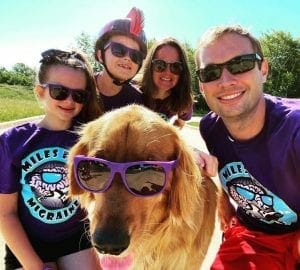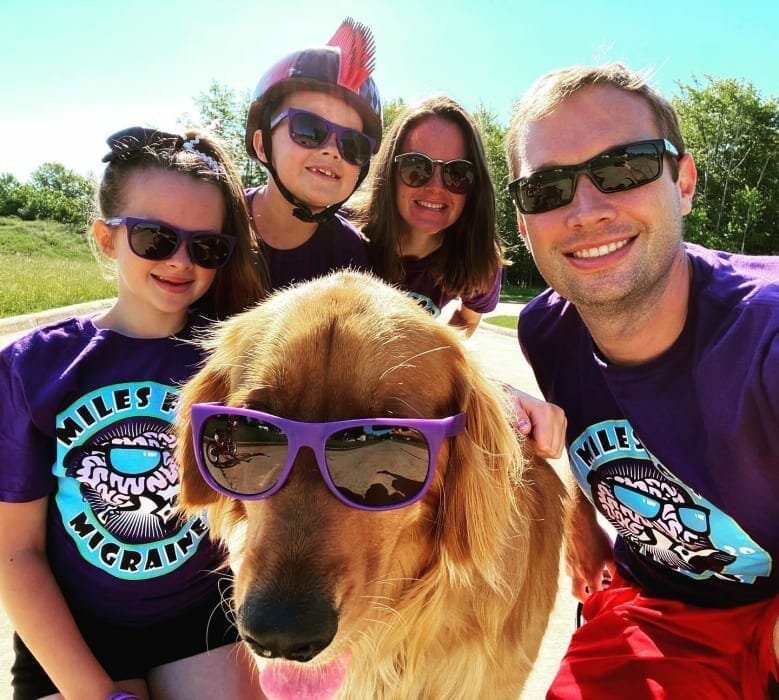 World Migraine Day 2019
Shades for Migraine Winners
In 2018 My Migraine Life won in the pets and funniest photo category. It was a special honor to be chosen for my daughter's first year of the swim team and my therapy dogs' last year of life. She gave me more than I could ever give her, and winning the pets category was another way she supported My Migraine Life.
Each year I participate in and love building the migraine community through Shades of Migraine, created by the Association of Migraine Disorders. World Migraine Day is just one day in June that allows for building migraine awareness. June is migraine awareness month that seeks to give more advocacy opportunities, education, and connection.
June is Migraine Awareness Month
Sign up for our newsletter
This post introduces you to migraine Lyfebulb ambassadors and the patients like me that it connects. I am a migraine Lyfebulb ambassador and had the opportunity to attend one of their workshops before COVID-19 in New York City. It has taken me nearly a year to write about it, but I've reflected on it often. On…
Read More

→
Weighted Travel Blanket by SensaCalm. Help for a variety of health concerns including autism, sensory processing disorder, anxiety, insomnia, PTSD and more. The travel blanket is smaller and ready to use on the go.
Read More

→
This week, Yolanda told her Lyme Disease story. I love to watch The Real Housewives BH. I watch it because it is so unreal and allows me to escape the thoughts of my real life by watching these extravagant, overdramatized women. So when I watched the Beverly Hills premiere, I was shocked at the natural…
Read More

→
Allay Lamp- Green Light Therapy