World Migraine Summit 2020
World Migraine Summit 2020 is returning for a replay. Due to the hardships that COVID-19 provided, the people at World Migraine Summit decided to re run this years summit again for a free viewing each day. During the June replay, there will be both live and recorded webinars with the event hosts plus other helpful resources.
You have the option to purchase unlimited on-demand access* to the Migraine World Summit 2020. (*affiliate link) If you purchase, it will be delivered in a boxed set so you can watch the sessions at your own pace, or share them with family. Free interview availability is limited to encourage a small percentage of people to purchase a copy of the Migraine World Summit, which helps keep the event running each year.
Migraine Experts
Learn from 30 of the world's best migraine headache experts. The Replay will run from June 10-19th. You can access the interviews directly on the website. It will start later today (Tuesday, June 9, 2020) at 6:00 pm ET. Register for FREE and you will have 24 hours to listen to each day's interviews. After 24 hours you will receive another link to view the next day's sessions.
A significant proportion of people have found that isolation has led to an increase in migraine frequency or severity. Many households have come under financial stress or hardship with pay cuts and jobs furloughed or lost entirely. Access to health or emergency services and medications has also been affected. In many respects, those with migraine may be disproportionately impacted by the additional burden brought on by the pandemic.
World Migraine Summit 2020 schedule
Topics and speakers from the event that you don't want to miss
What to expect during the Summit week
How you can speak with the experts
New features this year
How to get even more resources and tools
Answers to your questions
I have been following and help promote this amazing event for years. Help support World Migraine Summit so it can keep providing us the best and up to date migraine and headache information. What better way to participate in Migraine and Headache Awareness Month than by educating yourself?
Sign up for our newsletter
Corona virus is not a break. Last week, the announcement was made that school will be shut down for 3 weeks. 2 weeks of extended spring "break" plus our normally scheduled week off. Each day seems to be a new world and now I'm hunkering down anticipating teaching my children for the rest of the…
Read More

→
A letdown migraine is triggered by stress, weekends, or events. I typically get a migraine at the end of the week and spend most of my weekend with a migraine.  The same goes for after big events or a stressful time. Letdown Migraine Attacks I have a schedule.  I run things like clockwork in order…
Read More

→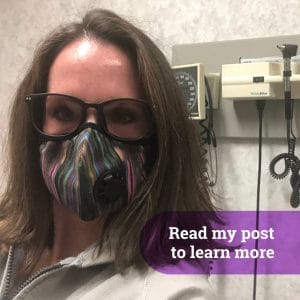 My Migraine Life changed during the COVID-19 pandemic. I feel COVID-19 has changed our lives forever. On March 12, I woke up, taught my preschool class and by the end of the day, COVID-19 and our governor had shut down schools and the lifestyle we knew. I walked out of my classroom and never entered again with…
Read More

→
Allay Lamp- Green Light Therapy