Zecuity Patch: Discontinued Migraine Patch
Zecuity Patch was a discontinued migraine patch that did not work for me. I just ran across this article I wrote in 2016 for New life outlook. It is just another reminder of all the crazy things I try to feel better! It's an informative experience that you can learn from. I'm constantly trying new medications, therapies, and lifestyle changes to fit my individual needs. Medications are such an essential part of fighting migraine and something so personal. A lot doesn't work and makes things worse or different. This was a major fail!
Zecuity Migraine Patch
Sign up for our newsletter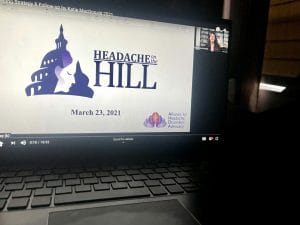 I participated in the 2021 Headache on the Hill with Alliance for Headache Disorders Advocacy in March. This year is year 14 for Headache on the Hill. I have been following AHDA for years and supported it virtually through a fundraising walk. But this year, I applied to be an Ohio representative. After 2020, I feel like…
Read More

→
We spent a weekend in Phoenix with our kids, and it was amazing. We were charitable, spent time in nature and ate delicious food.
Read More

→
Is heat or ice better for migraine? Icing and heating are common practices in treating Migraine but what method is best?  Well, like everything else, we are all different and I use both at different times for different reasons.  When I was pregnant there was not a time in my first trimester that I was…
Read More

→